Read snippets from the novels that placed in the top four spots of the Master category.
Scroll down to see them all.
FIRST PLACE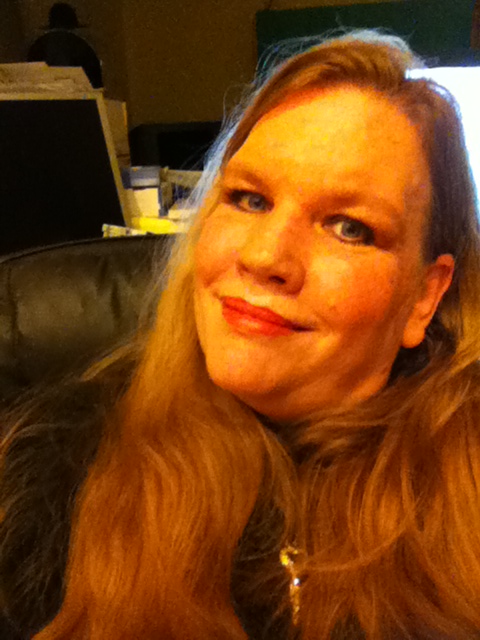 The Waiting Shadows
By Tamara Eaton
(Historical)
______________________________
The quiet drove Cassie to distraction and that's when she started talking. First, to keep Isaiah's image clear in her mind and second, to keep from imagining him buried in the dark of the mine.
Cassie met him more than eight years ago. Only eighteen and too young to be in the clubs, but her and Sissy, they lied about their age. Sissy had started several years earlier, but Cassie waited. She was happy just to be singing, let alone that the club owner paid them real money to do so. Up until then they sang in church when they were children, but spirituals only get a singer so far. In the clubs they could sing what music they liked, mostly blues.
"What did your parents think of you singing in the clubs? I assume you mean nightclubs or saloons?" Mrs. McClain asked.
"They weren't there to think nothing. Parents were both dead by the time I was twelve. Sissy took care of us then. I owe her so much. Now that I'm older, I see where she must've been as scared as me, but I never knew it then."
"You Mama and Papa morto? Die?" Mrs. Trentini asked. At my nod she grasped my hand and stroked it.
"I don't remember much of my Pa," Cassie said and continued on. He traveled on a railroad construction crew. Ma died of the fever in 1900. Cassie spoke of that December night when Sissy and her did everything they could to help. Cold rags pressed to her sweaty face, but nothing helped. Sissy pulled up great-grandmother's quilt, the one showing the men slaving on the plantation back in South Carolina. The cow was there and the stars above along with the fields. The story Ma told them was the men were dancing in Africa holding their spears and ready for the hunt. The black of the men figures contrasted with the red background. She always wondered if the red was the blood of the slaves.
Ma opened her eyes at one point and said, "I don't want to leave you, but I'm not sure I can hold on. Nora Lee take care of Cassie."Her words came out in slow heavy gasps.Cassie wailed then, a scream such as she never cried before or since. Ma was the one solid thing in her world. Her voice was often stern, but Cassie knew she loved her with a fierce, terrible love that would hold her close or push her away.
That night, Cassie stroked her head, her hands shaking. "Don't go, Ma. We need you."
Sissy drew her away from the bed. "She needs to rest, and the good Lord will watch over her.
No," Cassie screamed, unwilling to let Jesus take her when she needed her. What would we do without her?
Ma's breath rattled and she struggled to open her eyes.
"Please, Ma hang on, you'll be all right,"Cassie said, grasping her cold fingers.
"Sing for me, Ma needs to hear her angels singing,"her mother told them.
And they sang, Cassie belted out the loudest she could. Her favorite hymn resounded off the walls. "Go tell it on the mountain, over the hills and everywhere, go tell it on the mountain that Jesus Christ is born."The song took her away to a happy time‑two years before at church they had allowed her to sing‑the first time she was told by someone other than Ma and Sissy that she had a gift.
They sang through the night, her and Sissy, and before the dawn's light crept in on the longest, darkest night, Ma was gone, done breathed her last.
"We made her last minutes happy," Sissy said.
"What are we going to do without her?"Cassie asked. At fourteen Nora Lee, Sissy, was older and wiser.
Her sister just looked at her with tear-filled eyes. "We gonna sing. First we sing her home, then we sing for us, to raise us up."
They lifted her up in song then, asking Jesus to take her, to lighten her burden, to take her in his arms, and give her the love they wanted to give her too. Next they sang new songs, no songs from the church hymnal, but songs from their soul. It was more than words they sang that dawn with their arms around one another and the tears drying on their faces, they sang till their voices were done wore out.
Sissy took over then. She said, "We need to be careful, so's people don't know Ma isn't here anymore. We can't let them know or they'd take you away to the orphanage, and maybe me too, but since I'm so tall, I can pass for sixteen. They don't worry none about you once you're sixteen."
Cassie believed her, though she wasn't sure how much she knew or was guessing. Didn't matter. They packed then so no one would know they had left. They left Ma in the shack they lived in for long as she remembered. Cassie's last glance was Ma lying in her bed. The quilt they bundled up and brought with them, about the only thing they could carry along with the clothes on their backs. By the time the sun rose on that December morning they were walking alongside the road south toward Dallas.


SECOND PLACE
Madame Bucket
By Lorna Riley
(Women's Literature)
______________________________
Diane straightened her pill-box hat in the bathroom mirror and pulled down the black veil, trying her best not to think about the last time she'd worn it. Twenty years ago. Almost to the day. Gripping the edge of the sink, she fought back the familiar tremor that rose up from her gut.
'You've been spared today, at least.'
'Are you alright in there?' a voice called through the door.
'Coming,' she called back as she flushed the empty toilet and ran the tap.
Emerging from the bathroom, Diane let Margaret place a chicken-bone arm across her shoulders and steer her down the stairs. It was time. She couldn't put it off any longer.
In the hallway, the funeral director was twitching his sleeve back down over his watch. He was a good fellow, serious and professional; she couldn't fault him.
Or scream at him to get out of her house.
No matter how much she wanted to.
'Are you ready?' he asked. She should know his name. What was it now? Simon? Or maybe Peter. It was one of the two. As she tried to wind up the cogs in her brain, his forehead creased into deep furrows as though a tractor had driven right across his face. 'Mrs Doyle?'
'Oh, yes, thank you,' she replied, shaking her head. Collecting her clutch bag from the dresser, she adjusted her suit jacket one last time. Although nothing would stop it from pinching at her armpits. She should have bought the next size up, but she absolutely drew the line at eighteen. Buying size twenty would have meant accepting defeat. And she wasn't quite ready to do that yet.
Whatever his name was opened the door, so she rubbed her lips together one last time and made to leave, but Margaret stopped her. Grabbing the phone, she pressed it into Diane's hands. 'It's not too late, you know. John said you could call him anytime and change your mind.'
Narrowing her eyes, Diane took in a sharp breath and resisted the urge to reach out and give her friend a good hard slap. It wasn't her fault. Not really. She should have produced a leaflet. She could have called it, "Arthur's death and why it's about him, not you, me or anyone else." Or "This is Arthur's funeral, not yours. More's the pity."
Diane dug her nails into the palm of her hand. She wasn't being fair. She knew she wasn't. They'd been friends for over fifty years. Almost all their lives. But, right now, she couldn't have hated anyone more. 'Margaret, please,' said Diane finally, pulling away. 'This is what Arthur wants.'
'Sod what he wanted. He's dead.'
Diane yanked the phone out of Margaret's hands and put it back on the base. Then, lifting her head, she stepped out of the door.
As the funeral car pulled out of the cul-de-sac, Diane sat in silence with Margaret on the far end of the seat, looking out of the other window. When her father had died, they'd had to cram themselves in. In the church, it had been standing room only. Colleagues, golfing buddies, the guys from The Old Grouse, everyone had felt touched by the sparkle that had glistened out of his every pore.
They'd all picked her up and squeezed her, saying he'd been taken too soon. But, by the time her mother's funeral had come round, they'd all disappeared into the mist.
Margaret suddenly turned round to peer out the back window. 'Is that Veronica's car?'
Following her gaze to the church car park, Diane saw a black BMW. 'What's she doing there on a Monday?'
'Probably replacing the communion wine with Chateauneuf-du-pape,' smirked Margaret.
Diane laughed, and her hand shot up to cover her mouth. They sat in silence for a moment, then she reached out and took Margaret's hand. 'Do me a favour, will you,' she said. 'When it's my turn, just roll me off a cliff somewhere and be done with it.'
Diane could feel Margaret eyeing her before she finally spoke. 'You'd have to stipulate it in your will. Otherwise, if anyone sees me throwing a body off Beachy Head, questions will be asked.'
Diane laughed again and squeezed her friend's hand. 'Thank you.'
'God, you don't mean it, do you?'
Diane smiled and shook her head. 'Don't worry, I'll have a proper send off like everyone else.'
The car pulled up at a scrap of land just outside the village. A few sheep moved away suspiciously as they clambered out onto the muddy track that led through the gate and on to the woody knoll at the top of the field. In amongst the trees, she could make out eight or nine figures silhouetted against the grey sky.
Margaret took a couple of steps towards the path then slipped back almost as far as she'd come, holding her arms out like a clockwork ballerina. 'My shoes!'
Taking a deep breath, Diane pushed down the urge to suggest they could have Arthur tipped out of his coffin so she could be carried to the top in style. 'Don't worry, Margaret, there's a path round the edge of the field. We'll make it there in one piece.'
The pallbearers stepped out of the hearse and lifted the cardboard coffin, printed to look like a box of frogs, onto their shoulders. Diane didn't need to look at Margaret to know what she was thinking. 'He thought it'd be funny.'
The truth was, she'd thought it was funny too. It was the first time they'd laughed together after they'd had to face the facts.
Diane felt the darkening clouds gathering in as they trudged up through the field together, doing their best to avoid the wobbly paving stones. Although, the occasional squeal from Margaret, as a squirt of cold muddy water shot up her skirt, helped to raise Diane's spirits. She could hear Arthur's deep chuckle rattling through her ears, and she felt the familiar urge to slap his thigh.
THIRD PLACE
No Substitute for a Good Teacher
By Joan Clauss
(Suspense/Drama)
______________________________
Friday Morning
I have always loved the moments between dark and day, watching the early morning bleed the blackness from the night, ripening the dawn.
Plucking the apples of the dawn.
Now where did that image come from? Maybe I read it somewhere. Maybe she said it. We often watched the sunrise together.
She'd looked like a red apple this morning, rosy cheeks and all. She'd fizzed, too. Like sparkling cider. She always sparkled when she wanted something.
First came the charm, all her little tricks.
When her wiles didn't work, the fatal flash of anger. First hers, then mine.
"Morning holds the promise of the day." My Daddy used to say that. If so, this day promised to be a bitch.
She lay, broken, in a sprawl at my feet. What was I going to do with her body?
A deep breath helped steady me. This wasn't the first time I'd had this problem.
Chapter 1
Robot Day
By the time I got myself up, dressed, and rolling, she was dead. There was nothing I could have done. Nothing, I tell myself.
I spent too long staring at Good Morning America and blowing on my second cup of coffee when I should have been brushing my teeth and trying to do something with my wild, gray hair. So it was a predictable disaster when I ended up stuck behind school bus number thirteen, trailing behind it for seven rural miles while it chugged and belched and ingested sleepy-eyed children left on the roadside like sacrificial offerings to the gods of literacy.
Few roads run straight in Dove County , Virginia . Every winding path is a scenic route, a historic byway, a landscape waiting for an artist, Or a poet. Tree-lines and fragments of wilderness separate farms, feedlots and rows of houses where fields have gone for building lots. At the crest of every hill the smudged line of the Blue Ridge Mountains mark the boundary of the world.
Nowhere is there a bit of straight-level road where an impatient, late-for-work substitute teacher might pass a poky, smelly, old school bus.
The wheels on the bus went 'round and 'round. The gears clashed, and I kept my window rolled up against the cold and diesel fumes. Finally, past the last straggle of trees, I saw the windows of Spotswood Henry Elementary School flashing in the feeble rays of late winter sun.
Inching past the playground, I was forced to detour around road crews starting work on some long-threatened road reconstruction. Giant machines, like foraging dinosaurs, roamed the roadside as men in yellow hard hats doled out traffic cones.
I craned my neck, trying to see through the winter-browned branches of the trees beyond the baseball field. Somewhere in there hung a bluebird nest-box, and I had promised Mrs. Jackson I would look for the dratted thing. I meant to do it this morning before school started, but now there wasn't time.
I sometimes wonder if things would have been different if I had checked that stupid thing before school. The reality was the murder had already happened. If I had done anything different a murderer would still walk free among us.
FOURTH PLACE

The Versailles Legacy
By Lyn Alexander
(Historical Fiction)
______________________________
From CHAPTER 2, Heidelberg, mid-March 1933
Lieutenant-Colonel Erich von Schellendorf is home on short leave:

In the family tradition they sat opposite each other at the head end of the long table, all electric lights turned off, table candelabra yielding the only illumination. Across the table Britt dipped into the soup, her whole focus upon it. Erich absorbed her, he filled his brain with the beauty of her, the perfect balance of pixie face, the eyes with honey lashes lowered to concentrate on each spoon of cream soup. Mouth set in that eternal diplomatic smile. Flaxen hair smoothed back from the remnant of last summer's tan on perfect skin...
"Was it a good trip?" she asked politely of a stranger.
"It's not bad from Berlin," said he, the stranger. "The worst part is crossing the Danzig Corridor, too many cus­toms checks." He dipped his spoon. "How have you been?"
"Very well here." She sipped delicately.
Erich turned his full attention to the buttery soup with brown mushrooms the size of a thumbprint. Though ravenous from the trip across Germany, he ate slowly, carefully. He cut a crust from Katja's bread, still warm from the oven.
"I've taken a little job," Britt said.
"Yes, you told me in your last letter."
"The university library, a little afternoon job sorting books."
Erich smiled. "I hope they pay you adequately."
"Oh..." She shrugged. "Who should pay the colonel's wife? It's a volunteer position."
They ate slowly. Politely.
"How long are you home this time?" she asked.
He'd told her in his letter. "I leave again on Friday."
"Ah." She sipped another spoon. Her eyes were on her bowl. "So what do you think of Hitler now?" At last she looked up, the next spoonful suspended.
"Now?"
"Now that they passed that new law in the Reichstag."
"My God..." He could be honest here... "My God, the man terrifies me."
She laughed, surprising him. "See how he's carrying out his promises? Who else has done so much to restore Germany?"
"Restore Germany? By controlling the Reichstag?"
"No darling, no! That's not the point—"
"What is the point, if not total control?"
"Oh, you so badly misunderstand him! This is a profound religious renewal, a moral and political cleansing! To make one strong leader responsible! Hitler said it himself, only one hand on the tiller of—"
"Britt, this is nothing less than a blatant grab for power!"
"Darling, this new law will bring together the provinces and the church into a new Father­land, I personally heard him on the radio last Thursda—"
"The church! Darling, he wants to bury the church—"
"No, no, you don't understand at all, he's deeply religious, he said it himself only last Thursday, he wants to co-ordinate the state and the church and all the political factions and shut out international Jewry from the banks and financial institutions and—"
Over the soup they argued. He loved it when she came alive like this.