Read snippets from the novels that placed in the
TOP THREE spots of the Master category.
Scroll down to see them all.
They are not listed in any particular order.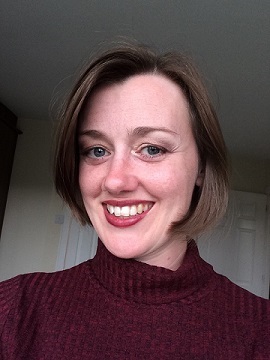 ______________________________
Locusts
by Lorna Riley
(Young Adult Speculative Thriller)
______________________________
Excerpt:
Act I: The Solitary Phase
Chapter 1
The last time I made my father's chest swell with pride, I was almost four years old. He had gathered the greatest minds from across the world to resolve the locust problem spreading across Africa and Eurasia, and I'd insisted on being the evening's entertainment.
As he lifted me onto the head table, the university's Great Hall fell silent except for a growing chorus of tinkling glass. With my dark curls pinned tight to my scalp, I clutched the skirt of my canary-yellow dress and recited the periodic table. In Spanish and English. Pausing only to carefully form my mouth around the desconocidos, I made sure I didn't trip over a single one.
When I'd finished, I was spun in the air and called my father's daughter.
It made me feel something then—as though at any moment I would burst in an explosion of feathers and emerge a tiny yellow bird, fluttering high up in the rafters.
"Nila!" Mom hisses.
I glance offstage, into the shadows, but I can't see her. The blazing white of the stage lights sears my eyes and scorches the air so dry that every breath burns me up from the inside out. I try to grasp hold of the memory again, but it's gone. My chest is an empty cage. I've made it to the final of the International Young Scientist of the Year. I should feel something.
"Nila, stop that," Mom hisses again, louder this time.
Mom'd told me to turn my Palm Pad off, but I switched it to manual instead. As subtly as I can, I rest my hand on my lap, palm up, and run my finger over the grayish membrane. Swiping through the apps to get to the Second Skin controls, I adjust the temperature. A cool wave covers my body, and I breathe easier.
Mom rushes out from the wings.
Someone snickers, followed by a few clucks. I don't need to look. I know exactly who it is. The two of them have been laughing at her ever since the contest started, calling her Mother Hen, among other things. I try to ignore their whispers, but their words make me feel like I've got locusts fluttering up inside my skin, stripping me bare.
"Mom," I say, trying to stay calm, "it's about to start!"
"Your fingers. Stop that fidgeting."
Burying my hands deep in the pockets of my gray pleated skirt, I look over at the other finalists who are lined up next to me: Leo, Lucinda, then Qiu at the far end—not that I can see him. Lucinda's blocking him off as she sits sideways in her chair, hanging off Leo's every word. The two of them are all smiles and teeth, ready to take a chunk out of each other to make sure they win. You can see it burning in their eyes. They need it—the award, the prestige, the Harvard scholarship—all of it.
"Listen to me." Mom's eyes are fixed on mine, but every word is directed at them. "You've got nothing to worry about. The title belongs to you. Everyone knows it."
"I'm fine, honestly. Please, just go."
The anger in her expression disappears, and she looks at me properly, with her usual uncertainty, as though she's talking to a stranger in an unfamiliar language. "It's true. You aced the presentation."
I chew the inside of my cheek. She wouldn't be half so pleased if she knew what I'd done to make that possible, not that she'd have any right to be mad, not really. She's the one who sent me to therapy. I would never have got into art if it weren't for her. And Brooke, she's always encouraging me to experiment with different media to help me process my emotions.
She may not have explicitly mentioned spray paint. Or walls . . .
My fingers twiddle in my pockets as a picture forms in my mind. The little bird's wings flutter in the breeze. It isn't lost. It's flying free, escaping the clawing hands that want to pull it back, lock it up, make it sing for them—
Professor Albright clears his throat. He's standing at the podium, ready to give the signal, but Mom doesn't even register his existence. She's still waiting for a response and analyzing my every facial expression. I wish I knew what to say to reassure her, but nothing ever does.
"Your father would have been so proud of you."
I try to swallow but my mouth is too dry. Winning this award and making him proud used to be the only things that mattered to me. I've been working toward it for years, but the closer I get to my goal, the more terrified I become. Brooke says the fear of success is perfectly normal in someone having experienced early-life trauma. The feelings of excitement and anticipation stimulate similar hormones to stress and fear, which the individual naturally associates with the adverse event. New, positive experiences will slowly reeducate my subconscious, so she tells me, teaching it that surges in adrenaline and endorphins can be good, maybe even enjoyable.
Right now all it's doing is making me feel sick.
"Nila?" Mom's still standing there, waiting for a response.
"Ladies, please." The professor steps down from the podium and puts his arm out for Mom to take. "You know how particular Ms. Simmonds is about timekeeping."
"Yes, I know. Thanks," I say to Mom.
"Don't let them get to you. Do you hear me?" Mom gives me one last confused look then takes his arm.
As the professor escorts her off stage, Leo leans over to me, flashing his sparkling white teeth—as perfect as the rest of him—not a single blond hair out of place.

______________________________
For Honor
by Nancy Adair
(Thriller)
______________________________
Excerpt:
The Surprise
Berlin, 2017
What kind of surprise is this?
Justin Karns flips on the hall light, hangs up his wool coat, and plugs in his cellphone. With a bouquet hidden behind his back, he walks down the long hall to the living room. Empty and dark. He loops around to the library. Rabya is not there either. He returns down the hall and softly opens the bedroom door. In the faint light from the mall across the courtyard, he can just make out her silhouette on the bed. She lies half-naked in a suggestive position.
"Oo-lah-lah," he says. "Is this the surprise?"
It seems weird, but he plays along. Waits for her to jump up, welcome him home, and shout, Yes! Yes! I want to marry you. When she doesn't, his thoughts flash back to Switzerland, to her playing possum in the snowy field until he gets close enough to rub snow in his face.
"Is this some kind of game? If so, I'm in."
His shoes and socks then pants and shirt hit the floor. He approaches the bed and jerks back in shock.
"You cut your hair? That is a surprise. It's so short—but cute," he says, though he can't tell that much in the dark. "Turn around let me see."
She doesn't.
When he bends to kiss her cheek, she does not move.
"You okay?" Her forehead is warm but not hot. He jiggles her shoulder. "Rabi, wake up." He puts the flowers on the nightstand and turns on the lamp.
And sees it.
"Oh, my God!"
His eyes trace a stream of red from the white duvet to the black pillow sham to her neck. Her mouth is slack, as if her face muscles gave up mid scream.
He runs to his cellphone on the hallway shelf and taps 112.
Laundry Room
With knife at the ready, Hasan presses his ear against the laundry room door. He closes his mouth and tries to slow the bellow of his chest so he can hear his enemy standing inches away.
Blinded by fear, he loses patience, squeezes the knife, and decides to strike as soon as the American hangs up. He twists the doorknob, ready, but the conversation never ends.
He steps back from the door and shakes from shoulders to knees. Worried his trembling hand will drop the knife, he squats to rest the point in the wooden floor. The closet-sized room smells of laundry soap. It's hot. Humidity creates pools on his face and scalp, but he cannot remove his head mask and drip telltale DNA all over the place.
Bedroom
Justin races back to the bedroom while explaining the scene in a mishmash of German, English, and raw emotion. He puts on his pants as he screams into the phone. He doesn't know what happened. Just got home. She's bleeding from the neck.
"Does she have a pulse?"
He feels something in her wrist. Is it his own surging blood or hers?
"I can't tell," he says. "Hurry."
The operator keeps him on the line and peppers him with questions. He answers while watching the flowers seem to wilt on the nightstand.
"Is there any sign of an intruder," the operator asks. "If so, you must leave now."
"Nein. I could never leave her."
Laundry room
Still squatting, Hasan listens to feet slapping down the hall then back, past him, and into the kitchen. Again, the American pauses outside the laundry room door while speaking to die Polizei.
"Her books are all over the kitchen floor. I think there was a struggle."
Hasan grips the knife and rises, ready to defend himself. As he cracks open the door, the American returns to the bedroom. Leaving the hall empty, leaving Hasan only two meters from the threshold.
Babbling and moaning come from the bedroom. The American is so loud he will not hear anything but himself.
Hasan sheathes his weapon, slinks into the hall, and squints at the burning light. When he reaches for the doorknob, a shock bolts through him.
What's this? Blood on his sleeve. He was so careful. He looks around in desperation, then pulls a gray coat from the hall tree. The old door creaks and groans as he escapes.
Out on the landing, he dons the wool coat over his light-weight jacket, removes the mask, and mops his face before sweat drips on the linoleum. There's a gray knit hat in the pocket. He puts it on and pulls it low over his eyebrows.
Rushing down the stairs, he rounds the first landing and his knees buckle. An old man is hunched over in front of his door, searching for his key.
Hasan pulls up the coat collar and slows his pace. He glances at the name plate and offers a muffled greeting through the collar. "Guten Abend, Herr Zimmerman." He senses the old man looking at his back.
"Guten Abend, Herr Karns."
Perfect, he thinks. Genius. His feet keep a steady stride until Zimmerman's door closes.
Then, he bolts down the rest of the stairs.
At the entrance, sirens blare outside. Flashing blue lights shine through the opaque glass. He slips under the staircase to hide from die Polizei rushing in.
Rabya's phone rings. His hand paws at his pocket to stop it. Then he shakes, waiting for an officer to peer under the stairs. Instead, they rush to the crime scene. When they are out of earshot, Hasan dashes out the back door into the enclosed courtyard. Twice he loses footing on the slippery sidewalk that leads to the mall. With chest panting and body cloaked in a sauna, he melts into the opposite wall. Will he pass out before someone exits through the locked door?
Soon enough, the door creaks open. A well-padded old lady waddles out, concentrates on the icy walkway, doesn't look back. He catches the door just before it closes and slides into the mall, undetected.
Read more about Nancy's travels @ nancyadair.com

______________________________
Creatures of Time
by Molly Kelash
(Historical Fiction)
______________________________
Excerpt:
Chapter Five
I awoke again when she dropped me unceremoniously on my rump a few feet from the top of a mountain. Some snow had accumulated, cushioning my fall a little, but it still hurt like hell. I was sure her claws, the size of meat hooks, had severely damaged some important tendons and ligaments in my shoulders.
Maybe it was the pain, but I felt surprisingly calm as the monster landed a few feet from me, her powerful wings making the snow whirl around me. The Sphinx was huge, at least twice the size of a normal lion, her wingspan the length of a semi truck.
She placed her giant paw on my chest, pushing me down onto my back, the predator in control of her prey. But I still wasn't afraid. Something about this felt almost inevitable. Familiar. Besides, if she was going to kill me, she would have done it by now, and I could sense her restraint.
She leaned her hideous, semi-human face down toward me and I swooned at the smell of her rotten breath, bits of old meat lodged in her crooked, sharklike teeth. A giant string of saliva began its slow journey toward my face, but I turned my head and it sloshed onto the ground beside me.
"Get off," I wheezed, "can't breathe." I closed my eyes and swallowed hard to keep from gagging.
I was surprised, but she did move off me, and I sat up slowly, wincing at the pain in my shoulders. I took in my surroundings for the first time. The sky wasn't black anymore. It was blood red. And what I had thought were rocks were human skulls, some yellow against the white snow, others with bits of hair and shriveled skin still intact.
"Where are we?" I asked, fear slowly snaking up through my gut.
"My domain," she said, purring and bringing her forepaw up to her mouth, where a long, lurid tongue snaked out to lavish attention on the giant appendage.
I heard a groan of incredible agony come from behind an outcropping of rocks on the crest of the mountain. I stood, ignoring my pain and the horrible grin spreading across the creature's face. My arms were useless, but I made it over the rocks somehow. Below them lay a dark-haired man in fetal position, his face obscured, his naked body slashed and bruised. He moaned again and I clambered down to see if I could help him. There was something familiar about him, but before I could turn him over, I heard a child call from far away.
"Maddie!!"
In the valley below was a red river, slow moving and viscous. And bobbing up and down in it, struggling to stay afloat, was a little blonde head.
Finn.
I looked back up at the Sphinx, fury making me shake. Her flat, black eyes watched me a moment as if entertained by my emotion, but they were unfathomable, as emotionless as the water below. Then she pounced, landing lightly near the naked man, and lay her paw possessively atop his barely breathing form.
"You have my little brother. What. Do. You. Want?"
The Sphinx didn't answer immediately. Instead she ran her lurid pink tongue around her scarlet lips, then leaned over the man and licked his neck and cheek, making him moan in agony that could easily be the sounds of ecstasy. Horrified at the thought, heat rose to my face.
Then she spoke in that fingernails-on-chalkboard voice.
"The answer to my riddle is the answer to your question, Mortal. Fail to answer it and bring me my heart's desire and these two die. You will all die."
"Why not simply tell me what you want and skip the pointless riddle?"
She showed me her razor sharp teeth, a hideous approximation of a smile, then began chanting:
I seek something seen, not truly there.
It aims to fool yet catch truth in its snare.
While born of Man it does not truly live,
And tells loud tales while still and secretive.
My mind was a whirling, foggy mess—no way could I grasp the hidden meaning wrapped in those words right then. Not even if my life depended on it.
Which it did.
"Time," I said, trying to keep my voice steady. "I need some time to answer it."
"Ahh, Time. A human construct. Look at the river again," she sighed, and rolled, leonine, to her side, dragging the poor, limp man with her across the stone shelf.
I looked and saw Finn sputter as he barely breached the surface of the river.
"Time," she sounded bored, "is ultimately meaningless, but because you cannot understand anything more complex, let me put it in your terms. The river below you represents Time as you know it: a river, running in one direction, flowing endlessly to the sea, towards oblivion, death, the Universal. Your brother is nearing the mouth."
She leaned toward me, instantly cutting the distance between us so I felt the full force of her hot, putrid breath, the thrall of her Medusa-like eyes.
"So heed this, Human," she spat, "when next we meet you will answer my riddle, or everything you see before you will come to fruition."
"When?" I asked, my cheeks hurting from clenching my jaw.
The Sphinx held my gaze as she appeared to ponder the question. I desperately wanted to look away from those empty eyes, but couldn't turn away.
"You have until the dawn of the new year to give me the answer," she said finally, her voice like shattering glass. "Then, until the ides of March to bring me the thing itself."
Without warning, she snarled and leapt at me, dug her claws deep into my shoulders again, and agonizing pain melted to blackness.
Find out more about this book at mollykelash.com