Read snippets from the novels that placed in the
TOP THREE spots of the Master category.
The will be placed in order once the Agent Round is finished. Right now, placement is random.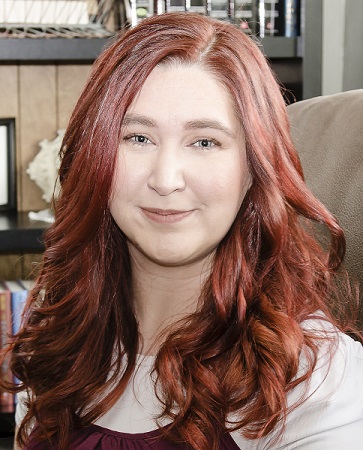 ______________________________
Hunting Legends
by Kyra Palmer
______________________________
Excerpt:
Chapter One
Fastest way to a guy's heart is a bullet between the third and fourth rib. Knife works too, but it's slower and requires close range. Both are messy. My method is better.
All I need to stop the heart is eye contact. It's cleaner. Can't miss. Less painful for them.
I step over the dead body at my feet, counting the corpses. Seven in all. Phantoms of the humans' dying heartbeats echo inside me. The gnawing ache in my chest leaves a bitter aftertaste in my mouth—blood and ash. They didn't go quietly. Venators never do. I roll the nearest body face up with the toe of my boot. Their body armor and assassin steel can't save them from me.
Fog hangs low like lost souls wandering the deserted streets of the French Quarter ruins. Valravns circle overhead, cawing, fifteen-foot raven wings casting wraith-like shadows. Their skull faces gleam white in the moonlight, eye sockets empty, beaks sharp enough to cut stone. The undead birds won't descend until the bodies are cold. I crouch beside the corpse, take the tablet from limp hands, and set off the distress signal clipped to the vest. A red light blinks, homing beacon activated.
Now I won't have to track down the other squad. They'll come to me.
Within ten minutes, I spot the Venators creeping toward my trap. The soldiers hunting me are dressed in black to blend with the dark like predators, but my night vision goggles light up my prey in neon-green. "Final target sighted," I whisper in my comm.
Knox's smooth voice filters through the comm's static. "Azrielle, wait to engage." My partner's words have a way of encouraging obedience, even without using his encantado charm.
I hide behind the husk of a toppled red and yellow streetcar at the intersection of Canal and Bourbon Street. Jagged metal curls away from the vehicle's side as if something clawed its way out. Years of overgrown foliage cover the evidence of violence from when the birthplace of jazz was silenced. New Orleans is ground zero. Where our dimensions started bleeding together and people realized all the myths are true. Supernatural creatures exist. Legends became reality.
Hacking into the dead soldier's tablet, I find a file entitled "TOP SECRET // OPERATION UNDERLORD" that details a plan to resurrect the Crescent City. Portions are redacted with thick black lines. These Venators are a scouting party. Their corpses can serve as the report that conditions in this sector of the Dead Zone are still hostile.
This territory belongs to Legends. To "monsters" like me.
My directive is to protect the forsaken metropolis from invasion. Not that much lives here. Just another part of the wasteland between little pockets of the humans' guarded cities. NOLA is purely symbolic. Humans may have claimed victory in the "war" when Legends became endangered, but they'll hunt us to extinction. Shade, the organization I work for, is one of the few still fighting back. Control of ground zero is a matter of morale more than strategy for both sides.
I crane my head, listening for the Venators. My necklace's metal links pinch my throat as if trying to choke me. A gift from my father who chained me with his service debt to Shade when his noble intentions led him straight to his grave. After tonight, his battle won't mine anymore.
My time commitment will end and Shade won't control me any longer. Tomorrow I'll fly far away where no one can ever weaponize me again. Preferably somewhere cold. I wish I could convince Knox to quit too.
The valravns drift lower.
Careful not to touch the streetcar, I stand. Knox is taking too long clearing this sector.
"Can I move in?" I whisper. "The Venators will go after the valravns if I don't."
"I'm not done yet," he grunts, words choppy over the comm like he's out of breath.
My fingers drum on my leg, knees bouncing. I can't signal the valravns to flee nor count on their help. They might even attack me if they think I'm after their meat. Like many Legends, they don't understand the human threat and need Shade's protection. Humans can work together. They have armies, hospitals, and governments. The luxury of law and order that Legends have never had. We're not "civilized" that way. No one's ever survived telling a dragon what to do.
The valravns hover closer, cawing softer, ready to feast. The Venators notice, raising their guns higher.
I huff, muscles straining from my cramped position. "Knox, if I don't intervene, they'll start shooting. I'm not taking the heat for any casualties."
His smirk is audible. "So stall the Venators."
"Seriously?" I hiss. "If this is so you can flirt with a nymph again—"
"I wish that were the problem."
The tension rigging my shoulders tight drains down my spine all at once. I pivot, ready to abandon my post. "Do you need me?"
"N o, hold the line. I found a rougarou who isn't interested in leaving."
"You found a what?"
"Azrielle." He sighs my name as if I should know every one of the thousands of Legend types. "They're like werewolves. He's growling at me, doesn't trusts my human form, but I can't shift here." A pause. "He's a toddler. Bet he was bitten recently," he says, tone darker.
And abandoned once his parents realized he wasn't human anymore. I'm surprised he's alive. A mother's love can have limits. Like mine. I only survived because I killed her first.
Poor kid. No one deserves to face the world alone. "Can't you charm him?"
"Tried. He's scared and starving. His instincts are overriding my control of his mind. We can't risk him smelling blood and getting drawn into the fight. He won't be able to resist the impulse." Knox hesitates and I know what he'll suggest before he offers. He could amplify the charm's strength by touch or voice the order, but even a whisper can drain him fast.
"No, I'll cover you." Playing decoy is a dangerous game. However, the best way to help Knox is to give him time. I edge out from my cover of the streetcar. "Get the kid to the boat."
"Edon. I'm calling him Edon."
Of course Knox named him. His heart's been bleeding since we were kids. One day he'll die for it. The scar he gave me above my heart itches like a guilt-trip. His "battle souvenirs" far outnumber mine.
"Fine. Get Edon to safety. If you hear screaming, don't worry, it's me."
The cawing stops. Time's up. I need the Venators' attention now.
Visit Kyra's website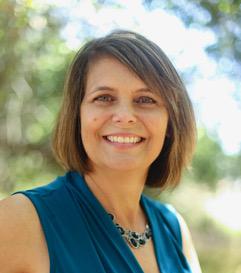 ______________________________
Bethany, House of Song
by Jolie Tunnell
______________________________
Excerpt:
Martha
Winter, AD 8
"Isn't he beautiful, girls?"
Mama sat in the bed, still desperately weak from childbirth, holding our baby brother in her arms. He was two days old and, after much coaxing, had finally begun nursing in earnest. The icy February wind cut into the room, despite our having lined the door and window with rags.
His delivery had been difficult, taking longer than a third-born child should have and the longed-for son had been reluctant to kick and fuss upon arrival. At twelve, I had witnessed several births, and I knew there was a problem when what should have been a lusty newborn cry came out as a whimper.
Mama softly stroked his downy head and hummed lullabies. She glanced at us, her two daughters standing close, and smiled. Miri frowned. She was only eight and resented the sudden attention Mama lavished on the baby. She didn't understand the raw emotions I saw behind Mama's smile. But I knew. The baby might not live. Two other infant brothers had died, one before me and the other after Miri. My own fears, however, were for Mama and I had spent the hours praying for her. I tried to return her smile.
"The Almighty helped us when we needed Him most," she quietly said, "and we will ask Him to keep helping this little one for the rest of his life. Blessed is the Almighty who is good and gives all good things!"
When he was eight days old, our little brother was circumcised in our synagogue and Papa named him 'Lazarus'. No one else in our family had that name. It meant God help us. When Lazarus turned a month old, Papa took him to the temple and presented the priests with the five customary coins. Miri was allowed to go with them. Although they were gone only a couple of hours, she saw the temple and brought back stories of priests and blood and haunting, chanted prayers. I stayed home to tend Mama. White as frost, she had been unable to lift her head. But she had been proud. Fiercely happy.
When Lazarus was eight months old, Mama died.
Aunt Havah said it was a sickness inside that would not be tamed. Mama had a wild fever for a week before she left us and although Lazarus found comfort at the breast of a wet nurse after she was gone, Miri and Papa and I were inconsolable in our grief. It was ages before we could bear what we had to, and the feast of Tabernacles that fall washed over us unacknowledged.
In those days of mourning, my doubts and curiosity could no longer be ignored. Lazarus was different, from his button nose to his almond eyes that creased when he smiled in an invitation to join him. He had been slower than other babes to roll over and only now did I realize that he couldn't sit up on his own. Mama had always held him in her lap.
I pulled him into mine then, sad that he would never know the mother I had, the comfort of her embrace and the sound of her voice calling out in the early morning light. I touched my cheek to the top of his head and breathed in his baby smell. Would I be able to remember her scent? The way her hair gleamed black in the sunshine when she washed it?
Tears came easily back then.
As the winter progressed, Miri and I spent hours in the kitchen with Lazarus, playing with him. Eventually he could roll and wiggle his way between us, with a feather or a fat date to tempt him. His speech, as well, took its time, and he expressed no interest in walking. By his second year, Lazarus had still not spoken a word or taken a step, though his pointing, grunting, and laughing brought anything he wanted within moments. And we carried him. I realized none of it mattered. Lazarus ben Shimon was the family sweetheart, the brother that brought light to our eyes when it threatened to go out, and the son who returned fresh strength into Papa's arms.
Dandelions stroked along his arm made him giggle and when his chubby fist captured and crushed the yellow bloom, there were unlimited more in the fields to replace it. A bird landing in the courtyard would bring a squeal of excitement. Though he was a little shy around them, he glowed under the attention of visitors. Papa would catch him up at the end of a long day and toss him into the air, catching him again in a swoop to the side. Lazarus brought back Papa's laughter, a sound we had forgotten. Our happy, chubby toddler reigned with us on the courtyard cushions in the spring, adored by the whole village.
And when Papa died, we didn't even try to explain to Lazarus what had happened. We couldn't understand it ourselves. Lazarus would have no memory of our parents. We held him close that year, so close that it didn't matter whether he learned to walk or not. He didn't talk, but he was an excellent listener. We held him against our hearts and told him our sorrows and worries and he let us cry and rock him and he gently patted our cheeks and smiled at us until we could smile back.
When we finally rose from our darkness, Lazarus was waiting for us.
Visit Jolie's website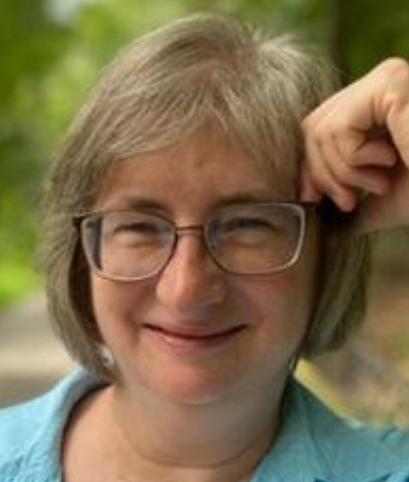 ______________________________
Son of Prophecy
by Hermina Bolye
______________________________
Excerpt:
11. Family Skeletons
The gloom of the lower level's hewn-rock walls and ceiling sheared warmth from Athrel's torch light. The landing at the foot of the stairs hadn't been this cold on his last visit but then, he had come during the day. Stowing the torch in a wall mount, he lit a lamp candle from the flame and entered the low-ceiling prayer room.
A sudden draft sent the flame twitching. His gaze snapped to the top of the east wall and the narrow windows, wheezing with the wind's gusts. The mortar had been crumbling for years, but he hadn't realized it had deteriorated so badly.
Pulse jittering, he cupped his hand around the struggling flame. The candlelight's glow barely reached two feet down the aisle, but Athrel's countless visits had etched the room's layout in his mind: five even rows of chairs, separated by a middle aisle, six feet wide, a raised dais on the far end, with a waist high altar on which sat the EshKa'el and two nine-tapered candelabra. A reredos of marble tracery decorated the back wall shared with the family crypt. The iron gate and grille on the left guarded the crypt's entrance, its bony frame jet black against night's thick shadows.
A length of cushions below the dais promised comfort for the prayer's knees, and the candelabra, better illumination. Still shielding the flame, he lit the tapers then extinguished the candle. Light, honey-gold, now flowed over the marble work and white altar cloth. Its glow fingered the EshKa'el's thread-fine print and put Athrel at ease.
He bowed to Holy Writ then knelt. Closing his eyes, he inhaled the beeswax-sweetened air. Years slipped past and he was a child again, kneeling at his mother's side, the windows draft-free and gold-bright with afternoon sunlight. Mother held her shalla between them, her hand covering his, guiding his fingers over the raised number five.
"Do not burn the flesh of a Ka'elian." Her gentle smile made the prohibition almost joyful.
She moved his fingers to the carved number six. "Never abort an unborn child."
"What does 'abort' mean?"
Greif threaded Tethia's eyes. Her smile became a shadow, her voice gray. "It means to end something before its time. To cut short."
Athrel fisted his prayer-clenched hands to his mouth. "Her death should not have happened." A hundred thousand repetitions had forged his creed's bitter words, hardened by a child's grief and a man's regret. He'd though her happy in heaven, too happy to visit his childish prayers or ease his mundane heartache. But what if she hadn't been happy? Or in heaven.
His throat ached and his shoulders trembled. "Dear God, tell me her death did not feed the Sagundy. Tell me she is clothed in your mercy. Tell me she prays for me."
He opened his eyes. The wind shrieked and the candlelight's fiery fingers twisted around the wicks. "God, why do you not answer?"
A scrape rumbled from beyond the grille. Athrel pulled to his feet. He was hearing things in the dark, in the chill. Again, the scraping sound. Stone dragged against stone. Athrel grabbed a candelabrum and rushed into the crypt.
His gaze swept the dark room and the motionless, pale stone of his parents' tombs centered beneath the low vaulted ceiling. He drew the candelabra along the length of his mother's sarcophagus, the light molding a shadowed track beneath the thick lid. The bouquet he had left there three months ago had shriveled to frail scraps but nothing else had changed since his last visit. Why he'd feared it otherwise annoyed him now. The odd coldness has me on edge.
He set the candles down and placed a hand on the tomb's lid. That the dead queen rested two feet from the man who reviled her healing powers seemed a cruel fate. Abernak tolerated the private use of the healing tears he considered a freakish abnormality. But when Tethia used those gifts in public, news of her 'abnormality' spread and Abernak lost that tolerance. He forbid Tethia to use her tears again, swearing to God he would renounce both Faith and Throne if she refused to comply. She obeyed and the gift that should have glorified God became her shame.
Athrel smoothed the stone, his heart heavy. I'm sorry I doubted your holiness, Mother. Forgive me.
He brought the light high to examine the room one final time before returning to his prayers and froze. The lid of his father's tomb had been wrenched side-ways. He crossed to the far side of Abernak's sarcophagus, the candles' light winking in the draft like sick stars. Pulse throbbing in his throat, he peered into the tomb's exposed corner. The dead king's half decayed arm lay high on the right collarbone. Hand bones, twisted at an unnatural angle, swiped the air.
Something moved by his mother's tomb. Athrel jerked back and lifted the candelabra. "Who's there? Show yourself!"
A blast of ice-cold air tore the flames from their wicks and a gasp from Athrel's chest. He spun. The sight strangled reason and cracked every nerve.
Abernak stood before him, luminous, suited in untarnished mail, clothed in a mentadek embossed cote. Royalty's crest – a raised, white palm framed with roses-three – decorated the blue tunic over his chest, proclaiming the vow he, like Athrel, had taken at his coronation.
Athrel, breath seized, inched forward. The shoulder-length, auburn hair, the short, age-grayed beard, and steel-blue eyes: features he'd known better than his own, unmarred by Abernak's last battle with the malignant foe. His head spun. All I've feared, loved, wanted to be, risen from the dead. "Father?" he whispered.
Abernak smiled. "Son."
Visit Hermina's website: