Read snippets from the novels that placed in the
TOP THREE spots of the Master category.
The will be placed in order once the Agent Round is finished. Right now, placement is random.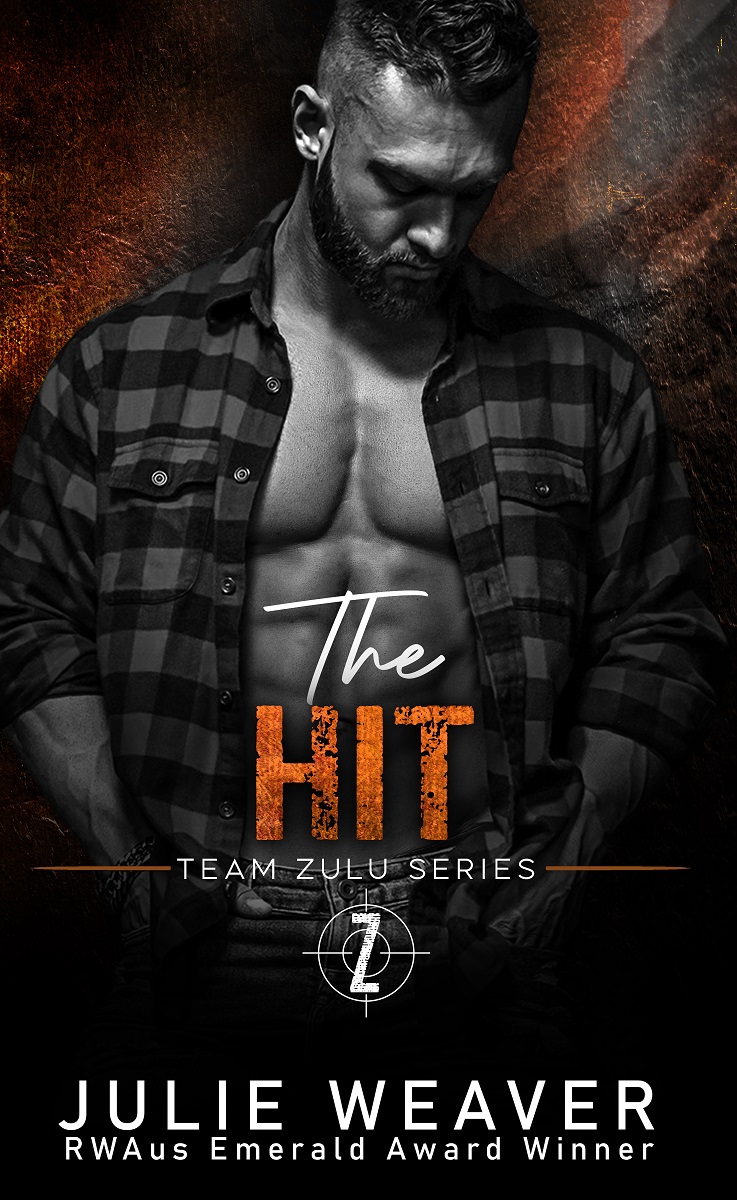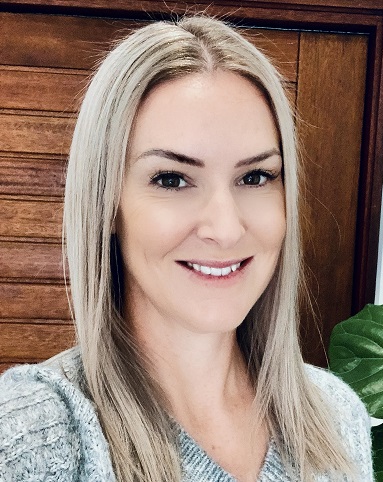 ______________________________
The Hit
by Julie Weaver
______________________________
Excerpt from Chapter 3 of The Hit:
I reached for the blanket and dragged it over my lap, clutching it tight. My ankle throbbed like crazy, so I rested it on the coffee table.
He returned with a gel ice pack and a bag of frozen peas. After placing the items on the table, he sat facing me again, close enough that his thigh brushed against my propped-up calf.
Nope. I clenched my knees together and pulled my foot from the table.
"Leave it there. Keep it elevated." He took hold of my leg with a surprising amount of care and repositioned it so my ankle was on top of his thigh. Wrapping the gel pack in a cloth, he rested it over the purple bruise that was forming. "That ice is gonna get annoying, but tolerate it for as long as you can."
I wasn't sure about the ice, but I didn't think I could tolerate my leg resting on his for very long. He appeared clueless to the fact. I adjusted my position on the sofa, wriggling back as far as I was able.
He pressed the bag of frozen peas to the side of his head. It took me a moment to recall how I'd thumped him with the wrench during our struggle last night. My lips twitched as he grimaced in pain, and when he caught my smug expression, he sneered.
Get used to it, asshole. I won't make this easy for you.
As though determined to prove himself tough as nails, he tossed the peas on the table. "There's no easy way to tell you this, so I'm gonna come straight out with it. The Wolf Street Mafia has put a hit out on you."
I stared at him unblinking. The notion of a hit on me was absurd. I'd understand if I was being held hostage to force Justin into compliance. I'd even understand someone wanting to murder my brother if he'd screwed up bad enough. But kill me? That didn't make sense.
"You think the Wolf Street Mafia, as in, the Italian Mob, wants me dead?" I asked, staring at him as if he'd told me aliens were about to invade earth.
"The upper ranks of the organization are Italian, but they recruit far and wide nowadays. I guess you could say they've embraced diversity."
How very woke of them. But he'd neglected the important part of my question. The part about them wanting to murder me.
"This can't be possible." I shook my head. "It has to be a mistake. You've kidnapped the wrong McKenzie."
"No. The contract is for you, not your brother."
"How? Why?" A cool sweat broke out across my skin. God, this conversation felt like a fever dream I couldn't wake from.
"Your brother pissed off the wrong person, and now they want revenge. Franky was using the threat against you to flush your brother out. It didn't work. Unfortunately for you, Franky's a man of his word, so he wants the hit done."
"Wait. Franky who?"
"Franky Russo. You haven't heard of him?"
I shook my head. The name didn't sound familiar.
"You've probably seen him in the Palermo Pizza commercials. Few know this, but he's the boss of the Wolf Street crew."
I racked my brain and came up with an image of a late-fifties man wearing wire-framed glasses, a fake moustache, and a cheesy Italian-inspired costume. If it was the same guy, I recalled his friendly, polite manner as he promoted a chain of pizza restaurants.
A choked laugh escaped me. Inappropriate timing, perhaps, but this had to be some kind of messed-up joke. "Are you seriously trying to tell me that the cheerful guy who owns Palermo Pizza is the boss of the most powerful organized crime syndicate this city has ever known?"
"He wears that mask well. I know him to be very different from the man on the commercials. But yeah, they're one and the same. Franky hides in plain sight." He shrugged. "I'm sure that's hard for you to believe, but can you think of any good reason I would make shit like that up?"
I guessed not.
"I still don't understand. Did Justin rob one of his restaurants?"
"Your brother did much worse than that. He stole drugs and cash from him. The order to take you out has come right from the top."
While the serious expression remained on my kidnapper's face, my stomach cramped like I'd eaten something rotten. "You really aren't lying, are you?"
He gave a subtle shake of his head, his lips pressed into a straight line. It almost looked like he felt sorry for me, and that unnerved me most of all because it meant he was likely telling the truth.
Someone had paid to have me killed. My heart rate rose with my terror. "Isn't there another way to settle this? How much does Justin owe?"
The ice pack slid off my ankle, so he shifted it back, applying light pressure to hold it in place. The unwanted contact seemed like the least of my problems now. "More than you'd be able to pay back. But it's gone past that now. They gave your brother a chance to return the goods in exchange for your safety. He chose not to."
I rubbed my eyes so hard I saw stars. How was I going to handle all of this? I'd been kidnapped, the Mafia wanted me dead, my brother was more of a screw-up than I'd realized and neck deep in shit himself.
Too much. It was all too much.
I took in the mountain of a man sitting opposite me and had a terrible, sinking sensation inside. "Tell me the truth. Who are you and why am I here?"
Steely eyes held my stare. "Name's Shep, and I've accepted the contract to kill you."
Find The Hit on Amazon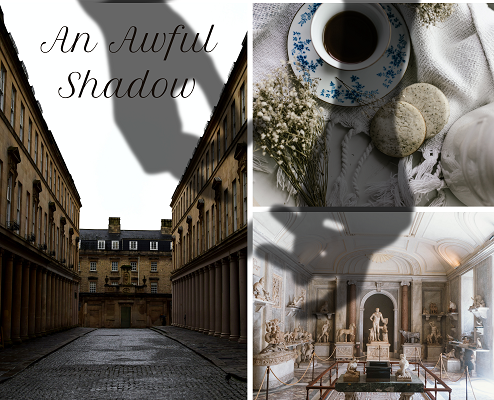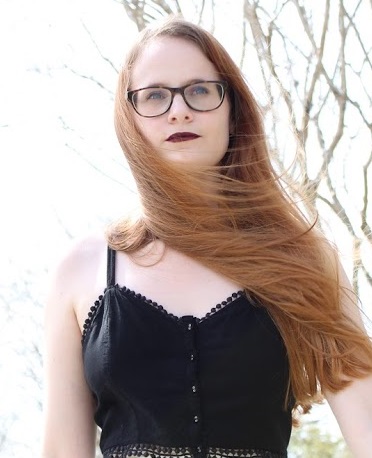 ______________________________
An Awful Shadow
by Marisha Duga
______________________________
Excerpt:
Adelaide pondered the situation. Blythewood was out of her reach, but Nurse had always said that a real lady was At Home anywhere.
A carriage was a bit like a house if one was willing to stretch the definition. It had walls and a roof. It offered shelter from the weather and had a staff devoted to its care and keeping. People contained therein could be bored and ill or pleased and comfortable depending on their compatriots and conditions.
And after all, the Travelers lived on the road in their caravans, whole roaming townships moving from village to town to city all the year long and everybody said they were practically flooded with magic. That was proof, surely, that it could be done.
Feeling determined, if not precisely cheerful, she hummed quietly under her breath, searching out the resonance of the carriage. She regretted the loss of her pianoforte severely. It was dreadfully difficult to tune a place up properly using only her voice; her singing had never been much above average. But then perhaps a pianoforte, much too large to be an object much given to travel, would not help in finding the appropriate resonance for a carriage.
She located it eventually, a shifting fluctuating thing, darting around like a half-broken horse and took it firmly in hand.
That's enough now, she crooned, weaving the threads of her magic around and through it, bit and bridle and rein. Let's make friends and help each other along.
It gentled and settled under her hands and she felt something inside herself ease at the same time, a small fraction of hurt resolving. She could feel the carriage shimmering and shifting, very unlike the steady foundation that Blythewood had been, but it was something, at least. Any port in a storm.
Now that she was connected she could go about connecting everybody else, although everybody else turned out to be only the coachman and the small boy acting as tiger. The coachman had a sore head, easily taken care of with a gentle push of magic. The tiger was in screaming good health, only missing a few teeth, not unusual for a boy of ten.
The Colonel was cause for a moment's hesitation. He was not technically a denizen of the carriage, having chosen to ride, and yet it was his carriage, making him the Master of the House in this delicate little set up. To exclude him risked the balance of this whole thing.
Decision made she did the thing briskly, connecting him and easing a certain uncomfortable stiffness in his neck almost simultaneously. It proved to be the correct decision, as the connection firmed further with the addition of a Master. Nurse had always said that a lady's power was only as strong as her manners were good, for what were manners but rituals made common by use?
It was lucky her own manners were so sturdy, for no sooner had she freshened herself up—banishing both the marks of her sleepless night and her nap—than her half-brother yanked open the carriage door without so much as a by your leave.
"What on earth are you doing," he barked. She blinked at him rather stupidly.
"I was about to fix my hair," she said mildly. He was a rather high strung sort of person. "But if there is something else you'd like me to do, it can certainly wait."
"I would like to know what you have already done," he said, still looming in the door, blocking all the light.
"Nothing very interesting," she said, feeling her hair beginning to sort itself out where she had flattened it with her impromptu slumber. She felt obscurely cheered by his distemper. There was nothing so settling—almost homey—as being calm in the face of pettishness. "Household magic."
He stared at her for a long moment as if expecting her to continue. She stared back.
"Perhaps it has escaped you, but this—" He gestured wildly to her current enclosure. "Is not a house."
"It's near enough for the purpose," she said equably. "May I get out as you said earlier or are we to be on our way now?"
He continued to stare at her, not seeming at all inclined to move out of her way so she settled back onto the seat. She wriggled experimentally and then sent the cushions a request to straighten themselves out, sharpish. The stuffing obliged easily, fluffing back up. She patted the seat gratefully.
"Stop that," he ordered. "It is not at all the same as a house. You cannot live in a carriage."
"I certainly wouldn't recommend it," she said, freshening the air inside, which had gone stuffy with the summer heat. Perhaps later when they were on the road she could convince a small breeze to travel with them. She had the trick of it from a friend of her father's, an admiral-class Serpentine. "But it could be done, which is all it takes, really, along with a certain malleability of thought."
"Malleability of—I said stop that," he snapped again. "You're going to upset the horses."
Visit Marisha on Twitter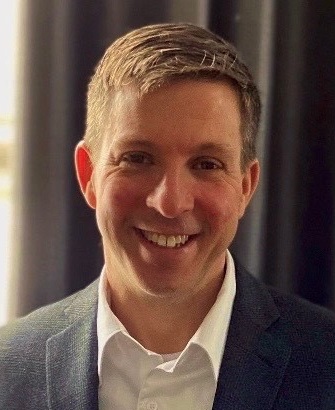 ______________________________
Watering the Seed of Guilt
by David Neuner
______________________________
Excerpt:
This is not how I pictured the witness room at an execution would look.
Bare walls to either side of us, the color of Dad's teeth. Not quite white, though they probably were at one time. Two rows of gray chairs, uniformly spaced. Practically touching. Just like the people seated in them. Isolated, but connected.
The wall behind us is a mirror, giving the illusion that the room is bigger than it is. In front of me, four square windows offer a striking view of the thick, midnight blue curtain hanging in the adjacent room. And on the other side of the heavy curtain is Bill Lawrence. The man who killed my sister eleven years ago.
The man we're about to witness draw his last breath.
Mom would kill me if she knew I was focused on the décor. I can't help it, though. It cheapens this moment for me. At any minute, the curtains will part dramatically. The man who killed Victoria and six other girls will be unveiled like a prized catch. Someone will inevitably gasp aloud. Someone else will sob. And I'll just sit quietly fidgeting with the strap of my wristlet, wishing I was anywhere else. I'm probably the only one here who doesn't want him dead.
I'm not done with him yet.
"Alexis." Mom whisper-yells at me as I pull out my phone.
"What?" I point to the observation window in front of us. "The curtain's still closed."
I don't hide my annoyance even though I know I should. Mom's been on edge since the moment she woke up this morning. And every day for the past eleven years leading up to that moment.
Mom leans in front of Dad and speaks through gritted teeth. "Show some respect for your sister."
Heat rises to my cheeks as I slide the phone back into my wristlet. I do this for Mom. Victoria wouldn't care. When this is all over, she'll still be gone. Meanwhile, Bill Lawrence will get the easy way out. Quick and painless. My sister wasn't as fortunate. Neither were the other six girls he stole from their families. Their futures all brutally erased. And what does this monster get? A sleeping potion.
There's no justice in that. That's like an eyelash for an eye. He shouldn't be put down like a cherished family pet. He should be kept in a cell with photos of his victims scrolling on an endless loop for the rest of his miserable life. But I can't think about it anymore. The debate has already dominated our family dinners and put my parents on different sides of a wall. I'm not sure their marriage will survive this.
One more death to pin on Bill Lawrence.
I touch the back of Dad's trembling hand. "It's okay, Dad. It won't be much longer."
Dad folds his long fingers around my hand and squeezes. This must be so strange for him. Victoria wasn't even his daughter. Yet circumstance has landed him in the audience for the execution of the state's most notorious killer in decades. Now he sits between Mom and me who are separated by so much more than a narrow chair.
"How are you holding up, Lex?"
It's a simple question with no simple answer. "I suppose that depends on his last words."
Mom shoots me a sideways glance. "What on earth would make you say that?"
"Don't you want to hear what he has to say before he's executed?"
"No." Her answer is reflexive and devoid of emotion. "I just want him gone."
"But what if he –"
"He's not going to say where she's buried, so just drop it." She stares straight ahead, jaw clenched.
I cross my arms and ram my back against the chair. Dropping it means giving up. I'll never give up on Victoria. I owe it to her to find her remains. I owe her a lot more than that, actually. But there's no way I can atone for what I've done.
She's dead because of me.
It's a bitter pill I swallow every morning along with my Lexapro. One to counteract the other, to give me a reason to start each day. I live for her. Because of her. The distinction is as foggy as the mirror after a long, hot shower.
It kills me to think Bill Lawrence will take his secrets to the grave (or wherever they dump his wretched remains). The detectives were only able to find pieces of Victoria. Blood. So much blood. Bone fragments from her skull. Her DNA was scattered all over his house like dust, along with that of the other victims. The damning evidence – and his unforced confession – were enough to convict him without a body. And my recorded testimony sealed his fate.
But this isn't just about finding Victoria. For me, it's much deeper than that. While Bill Lawrence was in prison, I wrote him twenty-six letters. All of them posed the same question. Why not me? Instead of answering my simple question, he left me to agonize over this detail. It was me he met in the park. It was my bedroom window he climbed through. He was coming for me. But something changed his mind. And in that moment, he validated my greatest insecurity.
I was always second choice to Victoria.
Visit David's site