Read snippets from the novels that placed in the top three spots of the Apprentice category.
Scroll down to read them all!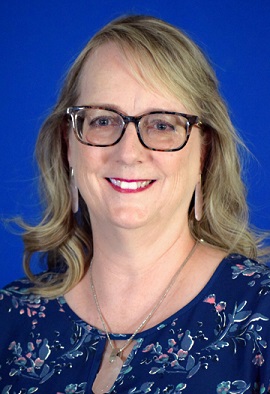 ______________________________
Glory Land
by Pamela Howell
______________________________
Excerpt:
In Glory Land, they'd dropped Henrietta off at friends for an overnight visit and then they rattled up the dirt road to their farm in their Ford Model A Tudor sedan, its paint the deepest, shiny red like the darkest part of sweet Bing cherries, the kind they'd just bought.
The cherries jiggled in a small, wicker basket on the back seat between Bertie and her brother, Little Toot. Momma and Bertie had fussed over them in the store, carefully sorting through them—and tasting more than a few—to choose only the ripest ones. The balding store owner had hovered near them, fidgeting with his black bow tie, adjusting his starched, white cuffs, and pacing like an expectant father.
"Let's live a little." Daddy slapped a quarter onto the wooden counter to pay and the owner sighed and wiped his bare head with a handkerchief as the family made their way out the door.
Now, like a mutt protecting a bone, Bertie guarded the cherries. She watched Little Toot out of the corner of her eye as she read a book, borrowed from her friend Mary Ruth Javlicek. Bertie hoped that he would get distracted and forget about the fruit. Right. That was 'bout as likely as the wind deciding not to blow. He inched his left hand along the seat, his small fingers crawling like a slow-moving spider across the seat, bathed in sunlight.
She slapped his hand. "Stop that. There won't be enough for cobbler if you eat them all now."
He let out a high-pitched squeal and stuck out his tongue at her.
"Daddy, Little Toot's sticking out his tongue again," she said without lifting her gaze from the page.
"William James Hollweg." Daddy bellowed. "Stop that right this minute or when we get home, I'll take you out behind barn and bust your britches."
Little Toot's lips turned downward. Instantly, Bertie's throat thickened. He annoyed her like a mangy dog with fleas, but she adored him. She would do anything to protect him and keep him safe—exactly what she hadn't done with James Shelton.
Her eyes filled at the memory of her first, little brother. She'd never erase in her mind, heart, and soul—no matter how much she prayed—the sight of his small, lifeless body beside Little Kickapoo Creek. It would be four years come September since he drowned and her stomach churned, remembering the cloying scent of purple sage bushes in bloom that day.
She swallowed hard, closed her book, and glanced at Little Toot who now contented himself to pick his nose. With a sigh, she used the hem of her faded calico dress to wipe his finger and nose. Then, she smiled at him and ruffled his hair. He rewarded her with a hug.
***
That evening after supper, they sat on the porch and scraped the last bites of cherry cobbler from their bowls. Little Toot licked his bowl clean, leaving his face a sticky mess.
"Good gracious, young man," Momma said. "Let's get inside and clean you up."
"Awww," Little Toot whined, but he followed her inside.
That's when Bertie saw someone in the distance walking toward their farm.
"Company's coming, Daddy."
"Hope it's not a hobo," Daddy said quietly. "I hear there've been more and more of 'em hanging around town, looking for a handout."
Bertie raised her hands to her eyes and squinted.
"It's Jay," she chirped. She sat her bowl down on a porch step and strolled out toward him, careful not to appear too eager. The vastness of the sky sat upon the flat earth like a dirty halo from heaven, luminescent and divine, and Jay looked like an ant in the middle of it. As they neared each other, Bertie stopped and bit a thumbnail. Jay walked with his head down, shoulders slumped. Normally, he waved to her the second that they saw each other.
She brought her hand down from her face and grasped her dress at her heart. He covered the remaining distance between them like he had a sharp rock in both boots and then stopped about four paces away.
"Jay, what is it?"
He slowly raised his head and she gasped at his pinched face. His eyes looked unnaturally tiny, like the bullseye of a doodlebug's sand pit trap, and his lips seemed twisted in an unnatural way. He rasped: "Dad's dead."
A soft "oh" escaped her throat and she took a step toward him, but he raised a hand to stop her.
"Don't—I—just don't."
"Jay," she said his name as softly as she did when Little Toot had a nightmare, and she went to his bedside to comfort him. "Don't move. I'm going to get Daddy. Stay right here."
She feared he would collapse like a large tree listing as a woodsmen's ax makes its final chop. He gave no indication, not even the slightest facial twitch, that he had heard her. She motioned with both hands, palms toward him, willing him to stay put. Then, she turned and sprinted for the porch, her dark braids flying behind her.
"Daddy!"
Her father strode quickly out to her and put his hands on her shoulders, his perspiring face flush with worry.
"Bertie, what is it?" He glanced at Jay and then quickly returned his gaze to her face, searching her eyes. "Is something wrong at the Sanderson's?"
She nodded but couldn't speak. He gave her an understanding nod.
"Go back to the house, sweetheart. Ask your Momma to fix a pot of strong coffee." He glanced at Jay. "Looks like he's gonna need it. We'll be in directly."
"Yes, sir." Bertie started toward the house as Daddy walked toward Jay. She took a couple of steps before she stopped and turned around just in time to see Jay collapse into Daddy's embrace.
Her eyes filled and she wrapped her arms around her torso. Strangely, she smelled the cloying scent of a purple sage bush in bloom.
Visit Pamela's Website.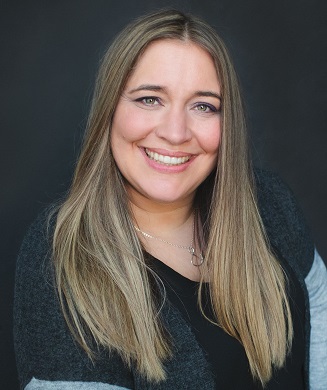 ______________________________
Anastasia's Song
by Sonja Griffing
______________________________
Excerpt:
If Archer hadn't known better, he would have assumed the citified blonde with the perfectly curled hair driving away in her fancy car was Anastasia Cook. It was exactly how he'd always supposed Sal's illegitimate granddaughter would present herself. But the blonde didn't share the same pixie-like features as the picture he'd been forced to look at time and time again.
Nope, that person leaned against the porch rail as if she'd been ranch-born and lazily studied him head-to-toe as he exited his truck. So, he studied her back, noting the loose work shirt draping over worn, body-hugging denim. Her hair was cropped short instead of twisted in a more traditional long braid, highlighting the smattering of freckles on her pert nose. The very image of farm-fresh and hard-working.
He halted, unsure of his next step. Suddenly, Hello, neighbor. I thought of your grandfather as my grandfather, but I'd still like to purchase his property and tear down his son's dream. Please, sign here, didn't feel like the wisest approach. And judging by her crossed arms and tilted chin, she wasn't thrilled to have him on her property. Property that he really wanted to get his hands on.
Anastasia grunted. "I'm assuming by the way you're scanning my land with dollar signs for eyeballs that you're Leland Archer, my crotchety, pig-headed, and stubborn neighbor who can't take a dozen ignored phone calls as a hint?"
Archer had never been so directly assaulted before but found he couldn't contain his grin. "So, you have heard of me?" He caught a flicker of a smile before the wariness crept back on Anastasia's face. He'd enjoyed that brief glimpse. Which wasn't good. He needed to dislike her in order to buy her inheritance without feeling like a total ass.
"You're younger than I thought." Anastasia picked her way down the rickety stairs and shielded her eyes from the sun, squinting up at his face. "The way my grandfather went on about your narrow-mindedness, I assumed you were another octogenarian set in your ways. It's sad to see that someone with so much," she ran her gaze over his body, "potential waste his time being a bullying land snatcher."
"Huh. I've been told I look like a cross between Jesse James and Billy the Kid." He rubbed his hand along his scruffy jaw. "The perfect blend of good and bad."
Of course, he'd been told no such thing. Ever. But he did know from experience that women tended to like his rugged looks. Though, with his blond hair, and large build, Archer figured he more resembled the character Thor, except his weapon of choice would be a six-shooter instead of a giant hammer. Easier to carry.
Anastasia stepped back and mimicked his jaw rub, tilting her head in consideration. "Don't see it." She shot a smug grin. "You look more like a rattlesnake."
Archer knew he should've been offended, but his mind kept replaying the blatant appreciation he'd seen in her eyes when she'd given him that once over. Despite the obvious arc of animosity, the entire conversation felt a bit like flirting. He knew she'd insulted him to establish distance and set him in his place, but all she'd done was make him aware that she was a single, attractive female and that he was, well, male.
He lifted his lips in a slow smile. "Darlin', I may be a lot of things, but I've never been a thief or a snake."
Anastasia flinched. "Don't ever call me that!"
Archer studied her; brow raised under the brim of his hat. Her reaction had been quick and extreme. "Don't ever call you what? A thief?"
"Darlin'," she replied hotly. "You've no right. And just to save a future battle, you'd probably better avoid calling me a thief, too. I'm feeling a little unstable at present and I refuse to take responsibility for any bodily harm I would do to sensitive areas of your person."
"Huh." He took a step backward, just in case. One second, Anastasia was all grit, the next, wounded and sad, and then she was calling him names and threatening castration. Of course, that proved she was thinking about his favorite organ. He found the mix annoyingly interesting and mildly amusing. Both of which irritated the hell out of him.
"What shall I call you then? Missy? Li'l Lady? Short stuff?" He deliberately chose names likely to annoy her. Especially the last one since she was at least 5'8" without her boots. Then again, thinking of her without her boots might be a bad idea. He unwittingly started to imagine her without other articles of clothing, and in those tight blue jeans, he had a pretty good idea he'd like what he'd see. Dammit.
"How about you contact my lawyer, Mr. Archer? Talk to him and leave me alone." She started pacing tight lines in front of him, her boots kicking up dust and gravel from her packed-dirt driveway. "I know why you're here. My grandfather told me about your continued offers to buy this ranch. It's not for sale." She stopped to glare at him and settled her fists on her hips. "You pestered an old man to sell off his legacy, the thing that he loved and fought for for over sixty years. You can take a hike."
Her accusations punched Archer in the gut harder than he'd expected. He had made repeated offers to buy Sal's ranch, but he'd honestly thought he was doing the old man a favor. Sal was barely making a profit on his cattle, and Archer couldn't imagine the old man actually wanting to keep part of his property as some sort of singing/dancing type of dude ranch tourist attraction. He couldn't think of anything less rancher-like.
"Hey, Lady." Archer deliberately emphasized the sexist nickname because he liked the way her brown eyes narrowed in disdain. "Sal was my friend and because of that, I knew the ranch was barely breaking even. I wanted to help."
"Bull," she shot back. "You just wanted to get rid of the Buckin' Bronco stage show and erase the only remaining link Sal had to his son, to my…"
She paused, and Archer knew she'd been about to say father. He didn't wonder at her hesitation. Anastasia had been the only one in the area unaware of the fact that she was Sal's granddaughter. He would have felt sorry for her if he didn't currently want to wring her neck.
And then kiss it.
Visit Sonja's Website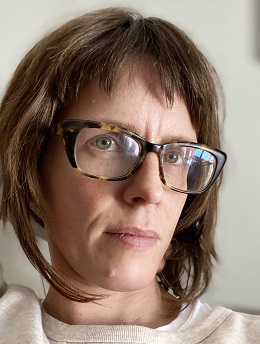 ______________________________
Blue Is Not a Colour
by Laura McNeil
______________________________
Excerpt:
Visit