Read snippets from the novels that placed in the top four spots of the Apprentice category.
All four are listed in order below.
Read them all to find your next favorite book!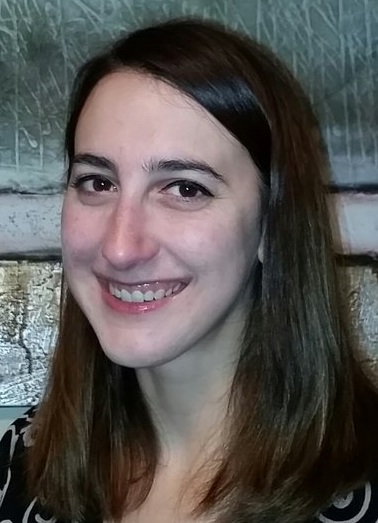 Rejected by the Gods
By Sarah Schultz
(Fantasy)
______________________________
"The treaty is abundantly clear that no Lornish soldiers shall cross over the border. My cousin will hear of this breach. We will escort you back to the border immediately."
The captain glared at her, his eyes sparking with fury and contempt. "You idiot," he hissed in Lornen.
One of his hands slipped behind his back as he spoke. Time slowed as she realized what he was doing. His words returned to her as clearly as if he had spoken them again. If the prince tries to send us back to the border… we must kill them all.
His hand closed into a fist, thumb pointed up his spine–the signal to attack.
There were eight Argani soldiers, and over twenty Lornish men. The Argani were going to die.
She felt more than heard the soldiers behind her eagerly react to the signal. The Lornish hated the Argani. They despised the trappings of peace forced upon them by the treaty. Killing the prince and his guards would be a pleasure. She should feel the same… But she couldn't shuck the fear that she had brought them to this point. If she had just kept her head down and left her curiosity alone, it might not have come to this. She had to stop this.
Beside her, the captain's other hand swept beneath his cloak. Warning grew in her head like a flock of angry hornets, directing her attention to him. The sharpsoundof a drawn sword rang out close by.
She was already touching one of the charms at her belt, in instinct. The charm went cold for an instant—or maybe it was so hot that it confused her senses. She drew her fingers out like she was pulling cloth through a buckle. Warmth built up at her fingertips. The heat of smoldering coals glowed under her skin.
Her body knew what to do, even if she didn't. One foot came forward, the other turned behind, bracing for recoil. How many times had she practiced this stance until it came back rote? A pressure built up in her body like steam within a sealed pot.
The captain turned. He might have sensed her magic building, as she was aware of his. Fire gathered between his curled fingers and reflected in his wide, surprised eyes.
His words were disdainful. "You dare attack me?" The buzzing warning intensified. "Stand down now, and I won't report this to the Council."
She knew that for a lie, even as she thought about doing as he'd asked. The Council did not offer second chances to mages who went against orders. If she turned her magic against him and the Argani lost… she would be stripped of her rights, and labeled traitor. At best, she would be given to a worthy mage as his wife, and soon be expected to produce magically-capable children. At worst…
Her mind shied away from the information surging through her. She couldn't go back to Lorne now.
She had to fight him, had to even the odds so the Argani won. She grit her teeth and cast her hot fingers toward him in a familiar motion. Scarlet light danced at the tips. That pressure inside of her peaked and then released.
Crackling fire flowed from her hands. It shot out straight toward him—and then swerved to the side. The flames splashed into the grasses. She couldn't control them anymore.
The captain had his wrists crossed before him, his magic used up.
She froze, sucking in a breath. Her aim had been true. He must have deflected her strike.
Something flew by overhead, whirring through the air toward the Argani. An arrow, she thought, and prayed it didn't find its target.
The captain let out a rough, angry laugh. Black smoke billowed behind him as the fire spread. Still chuckling, he uncrossed his wrists and straightened. "You have power, girl, but you barely know how to use it." A different kind of buzzing resonated in her head as he reached for his charms again. "Let me show you."
A sickly yellow magic clung between his fingers and the charm, shifting in sharp zigs and zags. Lightning. The hardest element to control. She reached to her charms as he raised the crackling bolt. It seemed barely contained in his grip, as if it were eager to be used. Her own magic resisted her pull, almost like it was caught on something. She threw her other hand up at the last instant.
A brilliant light flashed through her, painting the back of her eyelids red. It felt as if every muscle in her arm seized at once. For a few precious seconds, she only felt that lancing current from his lightning. Her arm went numb from elbow to fingertips.
She raised her head and squinted up at him from one knee. Her hand, the one that wasn't numb, was pressed into the grass, long strands bending beneath her. The captain's mouth moved, but she couldn't hear him over her too-loud heartbeat and the buzzing. His hand once again filled with flickering flames. She wanted to rise, but her legs felt shaky and wouldn't support her weight. She reached for her charms but knew she was too slow.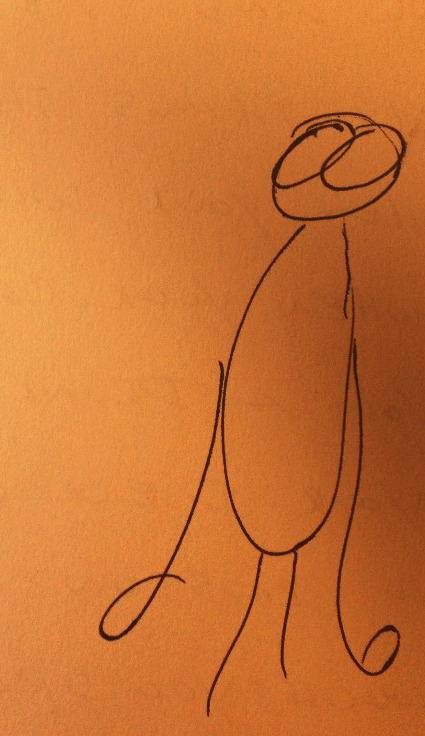 My Mother the Cadaver: A Road Trip
By Cortney Hamilton
(Upmarket Fiction)
______________________________
Cloe liked being dead just before dawn. The world softened then, while the dark lapsed into aurora, hushed into a low hum, as if the frenetic monster of New York City blinked at last in a moment of peace. Being dead was like meditating without the New Age taint. There was no prostrating, no bohemian mahatma-chiselers, no dangling crystals or praying hands in fucking obsequious na-ma-ste valedictions. In these moments, Cloe could finally ease the pulse of tinnitus that beat in her ears, an incessant rhythm:
Youaren'tdoingenough.
Youaren'tdoingenough.
Youaren'tdoingenough.
And even though she was faking, the peace she'd find in that small window of twilight held her in a genuine and exquisite embrace.
This morning, however, Cloe'd taken longer to set up than expected. The knife kept bending, leaning to the left, refusing to stick upright at a realistic angle. She triple-taped it and slipped it through the hole in her shirt, fixing it just above her left scapula. The dawn already forked through the buildings. She jack-knifed her body over the side of the dumpster, shimmying into a comfortable position. Fake blood dried along her elbow and slow-dripped from her hand forming a nipple of sticky red along the tip of her middle finger, the blade 'plunged'into her back. The sun flared the gray squares of sidewalk, making them glow with the first reflection of light. Magic hour, the most photogenic time of day. She wiggled on the strips of carpet she'd hung over the side of the dumpster. Her hip bones would scream after a few minutes but it would avoid a bruise. She settled in, her head drooping above the asphalt.
Respiration easing, Cloe focused on the sounds of people emerging from doorways, a jingle of keys, a hollow tap of heels, the creak of an old Pontiac door. They weren't ready for her, still cloistered in their minds, wool-gathering nighttime dreams, just beginning to tick into the morning with a fresh hope or a stale dread, heedless to the possibilities of what lay ahead.
Especially a corpse lying in an alley.
She faked death because it was a great idea and no one had done it before. At least no one had done it well before. And if she wanted to do it well, she needed to remain still.
Still. Long enough for the shutter to snap a few more photos. When she finally would stand to grab her cameras, her unknowing subjects might shake, yell, or even give chase. Once, she'd been maced. She always planned a speedy getaway.
Cloe's next show would be called Death Reflected, a series of images of live people looking at a dead person, her. The show would display gigantic images of people as they chanced upon her viciously murdered body. It was controversial and shocking and big. It was art that made a person awaken, to startle from their auto-absorption and consider their role in the larger world. A role that required them to die.
Or something like that. She hadn't finalized the verbiage. But she knew it would force people to notice.
So she lay doubled over the side of a garbage bin, dripping blood while waiting for a complete stranger to traipse around the corner and find her body had been molested by a psychopathic—
—Rat. Tugging at her sock.
She shook her foot, lifting it above the box she'd used to stable herself. She couldn't defend herself much more without moving her whole body. The rat yanked her sock. Cloe scream-cursed in her head. She wouldn't be able to hold this position much longer. Her heart beat, and Cloe felt it might drum against the bin in front of her. She inhaled slowly to keep calm—
—Freeze. A frail elderly lady shuffled across the alleyway entrance. Dark skinned, she trudged a rickety gait, cane gripped in one hand, a swaying cloth bag in the other. A coral blue scarf wound high on her head. She minced, looking as if a hard sneeze would topple her. Her mouth cranked open and closed working over a wad of chewing tobacco.
Cloe eyes ached as her gaze followed her. This could be a potential nightmare. What if she had a heart attack? The woman plod across the alleyway. It's okay. She can't see me. Too far to spy Cloe in her periphery, the woman never looked her way.
Cloe slowly lowered her legs and the rat zeroed in, its needle-claws digging into her ankle. She held her breath. Please. Just a little longer. Until she's out of sight. Cloe leapt to her feet stomping the floor of the trash bin, knees-to-chest, hoping to obliterate the creature. "Son of a…"The rat scurried into a crinkled paper bag.
She jumped out of the bin, her skin rippling, shivering off the feeling of coarse fur and whiskers nuzzling against her ankle. She froze. The old woman gaped at her, her mouth a black cave, a glob of tobacco glommed on her chest. Surprise bloomed on her face. Cloe didn't know if the woman would cry or walk it off. So she shrugged and smiled as if to say: no big deal. "It's okay."
The lady's milky brown eyes took her in, her mouth quivering.
Oh God. Pleasenopleasenopleaseno.
The elderly woman wailed and crumpled to her butt on the asphalt.
Cloe rushed to her side."It's okay. I'm okay. I'm alive."
It didn't help. The woman rocked, a hand over her heart.
"Just breathe. Breathe."
Cloe smiled, and the woman screamed again staring at the tip of the blade poking out of Cloe's chest like a bloody nub. Cloe pulled it off to show her it was fake, reached around and tore the handle of the knife from her back. See, fake. Blood sprayed on the woman's face.
"Dios Mio. Jesus Cristo. No me lleve. Por favorrr!"
"I'm sorry,"Cloe said, wiping red corn syrup from the woman's cheek. "It's not real." She pulled at a clean patch on her shirt to scrub the blood off. "This is art. Arte."
The woman calmed and touched the syrup on Cloe's face, rubbed it between her fingers.
Cloe smiled again, bobbed her head back and forth trying for a happy-go-lucky expression. "See? It's just an art project. It's not real."Cloe helped her to her feet. "Whew. You're okay."
The woman straightened, glaring at Cloe. "Puta. Pinche pendeja."She raised her cane, widened her stance and swung for the fences.
(continued)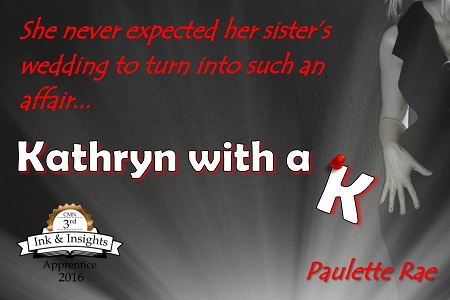 Kathryn With a K
By Paulette Rae
(Contemporary Romance)
______________________________
Kathryn remembered the bottle of wine that Helen had given her as she'd left the house. It was lying on the grass next to her towel. She opened her eyes and leaned over the side of the bath, starting with fright as she saw a pair of legs that hadn't been there just moments earlier. She recognised the worn leather boots immediately.
"Looking for this?" Gabe dangled the small bottle from its neck between his fingers, the glass hanging by its stem from his other hand.
Kathryn splashed back into the bath, thankful for the froth of bubbles hiding her from view. She clutched each side of the bath, her fingers curling over the rim. Bubbles ran down her arms and back into the water. "Jesus, Gabe!" she squealed.
Gabe laughed with delight. It was the first time Kathryn had seen him happy all day.
"I'm sorry," he said as he crouched down next to the bath, bringing their faces to the same level. "I didn't mean to frighten you, but you didn't hear me approach. I stood there for a moment, but the longer I stood there the harder it became to say anything."
"So, you thought you'd stand there and watch me. Creep." Kathryn teased him with a grin. "How long have you been standing there?"
Gabe shrugged and began to take the foil top from the wine bottle. "Not long."
Kathryn frowned. "More to the point, how did you know where I was?"
But before Gabe could say anything, Kathryn pieced together the most obvious explanation.
"Helen," she said.
"Helen," Gabe said at the same time, then grinned.
"She's a minx," Kathryn said under her breath.
"I like your aunt." Gabe discarded the wine bottle top and poured its contents into the glass. He passed the glass to Kathryn and peered through the bottle. A small amount of wine remained that hadn't fit into the glass. Gabe tipped the bottle and poured the wine into his mouth. Kathryn watched his face contort into a grimace. "Yuck. I'm sure that's a nice drop of wine, but why anyone would want to take a perfectly sweet fruit and turn it into such a sour tasting drink is beyond me."
Kathryn couldn't help it. Her mouth curved up into a teasing smile. "I would have thought that would be right up your alley today."
Gabe curved one eyebrow at her, but Kathryn turned her face away, instead concentrating on taking her own swig of the fruity drink. She did, however, hear Gabe's low chuckle.
"Okay, I deserved that."
Kathryn balanced the glass on the edge of the bath away from Gabe, pausing to gather her thoughts for a moment. "Maybe not."
Gabe stood up, tossed the empty bottle back onto the grass, and rested his hands on his hips, looking down at her. She felt vulnerable suddenly with him towering over her while she was naked in a bath full of bubbles.
"Yeah, I did. I owe you an explanation."
Kathryn shook her head. "You don't owe me anything, Gabe."
"Okay, but what if I want to give you an explanation?"
Kathryn gazed up at him, not sure of what to say.
Gabe smiled and shook his head. Hair fell over his eyes as he watched her. "This is not right." He began to pull one boot off from under his jeans using the toe of his other boot.
"What are you doing?" Kathryn sat up, making sure she didn't disturb the bubbles on the surface of the water.
Gabe grinned. His boots and socks now cast to one side, he pulled his shirt up and over his head. "I'm getting into that bath with you."
"No, you're not," Kathryn squeaked.
Gabe pulled the button of his jeans open.
Kathryn pointed up at him. "Do not take those off."
He cocked one eyebrow at her and grinned. "You want me to get in with my pants on?"
"No!"
"I didn't think so." He slipped his hand inside the waist of his jeans and boxers and pushed them down over his hips with one swift movement.
Kathryn looked away but it was too late. She'd already seen him in all his naked glory. She couldn't help but laugh at the absurdity of it. Not the nakedness, but the fact he was now climbing into the water with her.
She held onto her wine glass as he splashed into the other end of the bath, lowering himself down beneath the bubbles so that he was once more respectable. He stretched his legs out on either side of hers.
She tried to glare at him, but the grin on her face just made it seem unbelievable.
"Gabe, you're so—"
"So what?" He grinned childishly as he moved his hands around just beneath the surface of the water.
She shook her head. "No, I give up trying to understand you. You walk around all day sulking and now you want to—play."
"Is that what we're doing?" Gabe teased.

The Boy in the Hoodie
By Catriona McKeown
(Young Adult)
______________________________
It was a cute thought, that a chocolate milkshake could have been the delicious surprise Paige had brought for us to share together. Perhaps with some sort of crazy symbolism of how the chocolate united us as emerging women, and the milk bonded our friendship into the stars of the Milky Way Galaxy and we would forever be linked, no matter where the future took us. I don't know. She could have come up with something meaningful.
But no, she brought us alcohol. Her Mum's favourite, she'd said. Paige took another swig, then passed it around for us all to drink from again. Keira and Megan took bigger sips this time, as though fulfilling some kind of fraternal pact, as though this was going to mean something in years to come. As though Paige was controlling us and we had no choice but to follow her blindly into the dark night, where pit holes and death traps had been prearranged for us.
I waited my turn with a dry mouth. I tried to convince myself that I had a choice; I didn't have to drink it again. Surely if I chose to not take another sip, my friends would understand. And with time they would forgive me. And eventually we'd move on.
But then again, it couldn't really hurt to have another sip, could it? Even if I did drink from the bottle again, no one else would ever know. It could be our secret as friends. It could be fun to have a stupid story to laugh with them about at school reunions of the future.
I was quite sure there was more than one way that this scenario could play out – but which choice, to drink or not to drink, had the least consequences?
The bottle was pretty much empty by the time it got back to me. Only one mouthful left, at best. I toyed with the bottle for just a moment, looking at it, rolling it in the palms of my hands. My friends' eyes watched me. I could see the word forming on Paige's lips: Mary. Her narrowed eyes were telling me to hurry up and drink it. I stared down at the bottle. The first sip, I hadn't known what I was doing. This time, I'd be knowingly drinking alcohol at school.
And so when Mr. Wally walked around from behind the row of pine trees that lined the school boundary, I had created a perfect rendition of Katniss, the moment Primrose's name was drawn from the barrel. It hadn't occurred to me to empty the bottle, to tip it over, even just to hide it behind my back. I had still been in the process of deciding whether I was even going to drink from it again.
I'd never been good at getting caught out. Mum reckoned she could tell when I was guilty even before she asked the question.
This day, I froze. Why exactly Mr. Wally felt the need to inspect the bottle, I don't know. Maybe it was Paige's reputation. Maybe there was a smell in the air. Maybe it was the bewildered look on my face. All I knew was that I was suddenly being marched toward the Principal's office, and Mr. Wally had a bright pink drink bottle in his hand with my fingerprints all over it.