Meet the judges who will be reading all of your
fantastic submissions this year.
This list will change and grow,
so check back often to see the full team.
COME MEET your judges on our Twitter chat feed.
Help spread the word about Ink & Insights.
See hints of what judges are reading.
Ask questions.
Get tips.
Returning for a FIFTH year!
Voted Top Judge in 2020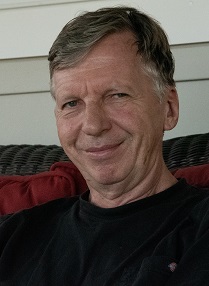 ____________________
Alex Gruenberg
____________________
Alex has spent over 30 years helping beginning writers find their voices and develop their skills. He enjoys the process of finding the hidden gold in a manuscript and working with the writer to refine and polish it. With BA and MA degrees in literature from Lycoming College and Bucknell University, he also has solid experience teaching both fiction and nonfiction at the college level. He now works as a freelancer. His wide-ranging life experience includes caving and climbing, making and playing guitars, working as an auto mechanic and sailing a tall ship.
Returning for a Third year
Voted Top Judge in 2020

____________________
Allison LaBorde
____________________
Allison graduated in 2014 with a Bachelor of Arts degree in English from Thomas Edison State University after completing an accelerated two-year program. It was here that her reading experience was broadened and she obtained valuable skills of analysis and editing. Since then, she has worked mainly in the financial industry honing her skills in technical and procedural writing. She has also worked as a freelance writer for a couple of small periodicals, focusing primarily on historical features, and has continued the side-hustle she began in college of tutoring students in writing and composition. She is excited to rejoin the I&I team and is looking forward to another great contest.
Joining us for a Fourthyear!
____________________
Amy Hong
____________________
Amy is an avid reader who loves immersing herself in fictional worlds. She is a qualified teacher and experienced freelance writer/editor and tutor, and is passionate about all things literacy. She holds a Bachelor of Arts (Modern History major, English minor), a Master of Teaching (Primary) and a Proofreading and Editing Diploma. After a hiatus, she is very excited to be returning for a fourth year.
Joining us for a FIFTH year!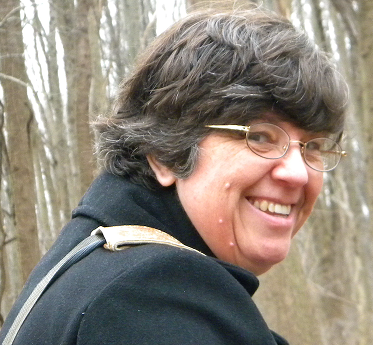 ____________________
Beth Lee-De Amici
____________________
Beth is a published author of fiction, nonfiction, and poetry. She recently completed her first novel, a humorous supernatural thriller, and is currently seeking representation. Beth holds a PhD in Music (historical musicology) from the University of Pennsylvania and the professional certificate in editing from UC Berkeley Extension. She also has formal training in creative writing and screenwriting. All told Beth has nearly 20 years' experience as a writer and as an evaluator of others' writing, mostly in her prior capacity as a university instructor.
Since 2018, Beth has been working as a freelance editor and ghostwriter, and as a judge in the Ink & Insights literary competition. She joined the Editorial Freelancers Association in 2020, and her recent editing experience includes a novella with elements of magical realism and science fiction, a feature film script, and an inspirational self-help book. Institutional clients include Clemson University Press.
Back for a Third year

____________________
Beverley BevenFlorez
____________________
Beverley earned an MFA in Writing for Children & Young Adults from the Vermont College of Fine Arts as well as a BA in English with an option in literature from the California State University, Long Beach. She has almost two decades of experience in giving and receiving critiques, in both academic as well as conference settings, having attended over ten writers' retreats, events, conferences, and workshops, including the SCBWI Summer Conference, the Big Sur Writing Workshop, and the Pacific Coast Children's Writers Workshop.
Currently, she is Editor of the Construction Defect Journal, and is a freelance writer and editor. Her fictional work is represented by Jamie Weiss Chilton of the Andrea Brown Literary Agency. As a writing coach, Beverley enjoys guiding writers through their projects and helping them strengthen their craft.
New for 2022!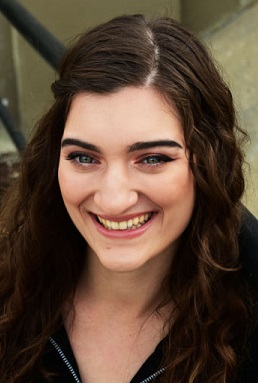 ____________________
Ceylan Gunduz
____________________
Ceylan has over a decade of experience studying and being immersed in the creative writing community and has a deep passion for sharing the art of storytelling in every form. Her work includes writing and self-publishing her own novella at age 15 and now continuing to beta read and edit professionally for several other authors' novels and short stories.
Her favorite part about working as a proofreader is the joy she gets from building a sense of camaraderie and teamwork with other writers. As a young professional herself, her goal is to support and encourage other beginning writers to not give up on reaching for their dreams no matter how impossible they seem!
She is so excited to join the Ink & Insights team and connect with the community of creative and passionate individuals here!
Returning for year #2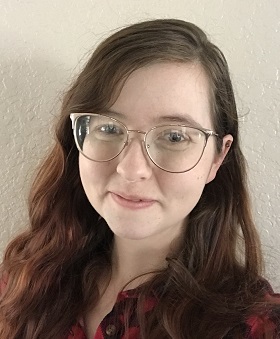 ____________________
Christina Shuster
____________________
Christina has spent the past 10 years as an English tutor, nurturing the writer in every student. She has a passion for storytelling and a desire to share it. From classics in the classroom, to discussion with her critique group, to over analyzing her favorite media, Christina is always ready to explore a story to its fullest. When not editing manuscripts and academic essays, she can be found telling her own stories through writing, film, and photography.
New for 2022!!

____________________
Clint Terry
____________________
Clint has been freelancing as a writer, editor, and coach for over ten years. Having worked as a teacher and therapist, as well as earning degrees in a variety of topics, he brings a unique and diverse skillset to his readings.
After studying graduate-level American Lit and Professional Editing at Indiana University-Purdue University in Indianapolis, Clint began publishing his own novels and non-fiction work through various avenues and houses. His experience on both sides of the publishing world gives him a valuable and insightful perspective with regard to new work.
Not only has he spent years working with numerous genre, cross-genre, and no-genre pieces, he's spent even more time making the mistakes and learning the lessons every new writer needs to know. Now, that experience shows its benefit in helping both fresh and seasoned writers move ahead smoothly and confidently with the stories they have to tell.
Returning for a Second year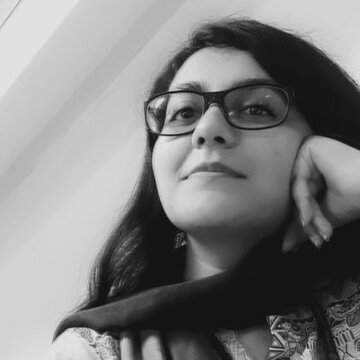 ____________________
Hadiqa Inam
____________________
Hadiqa is a published poet, writer, freelance editor and beta-reviewer. She found her love and passion for helping other writers grow when she joined Writing.Com nine years ago seeking feedback for her own writings. Noticing that there were a lot of great stories with potential just lying there unread because of a few elements made her want to motivate and encourage new, open-minded authors with input that would take their writing to the next level.
Over the past few years, she has worked with writers on different platforms, including but not limited to Writing.Com, NetGalley, Upwork, to help them polish their work with the eye of both a critical reader and that of an editor. She has engaged in writing newsletters based on tips and helpful notes for improving the quality of writing and attracting a wider readership.
Back for a Third year

____________________
Ian Tan
____________________
Ian graduated the budding summer of 2019 from Messiah University with a Bachelor of Arts in English (concentrating in Creative Writing). His college career gave him plenty of exposure to various genres of literature (from classic epics to play scripts to YA novels).
He has worked as a literary judge with Ink and Insights since June 2020, honing his analytical and editorial eye through the various submissions he received. In 2021 he began pursuing his own novel projects as well as offering coaching and developmental edits for novel manuscripts.
While in college, Ian volunteered for two years as a column writer for the Pulse, his alma mater's news website, further honing his storyteller abilities.
These days Ian boosts his writing skills by reading fiction as often as he can (and he will recommend this method in his critiques). Ian enjoys interacting with other writers' pieces and sees it as a way to connect with a part of them through this medium.
He looks forward to a third round with I&I in 2022. He is honored to receive every piece that comes his way and wishes all contestants a healthy journey of learning.
Returning for year #2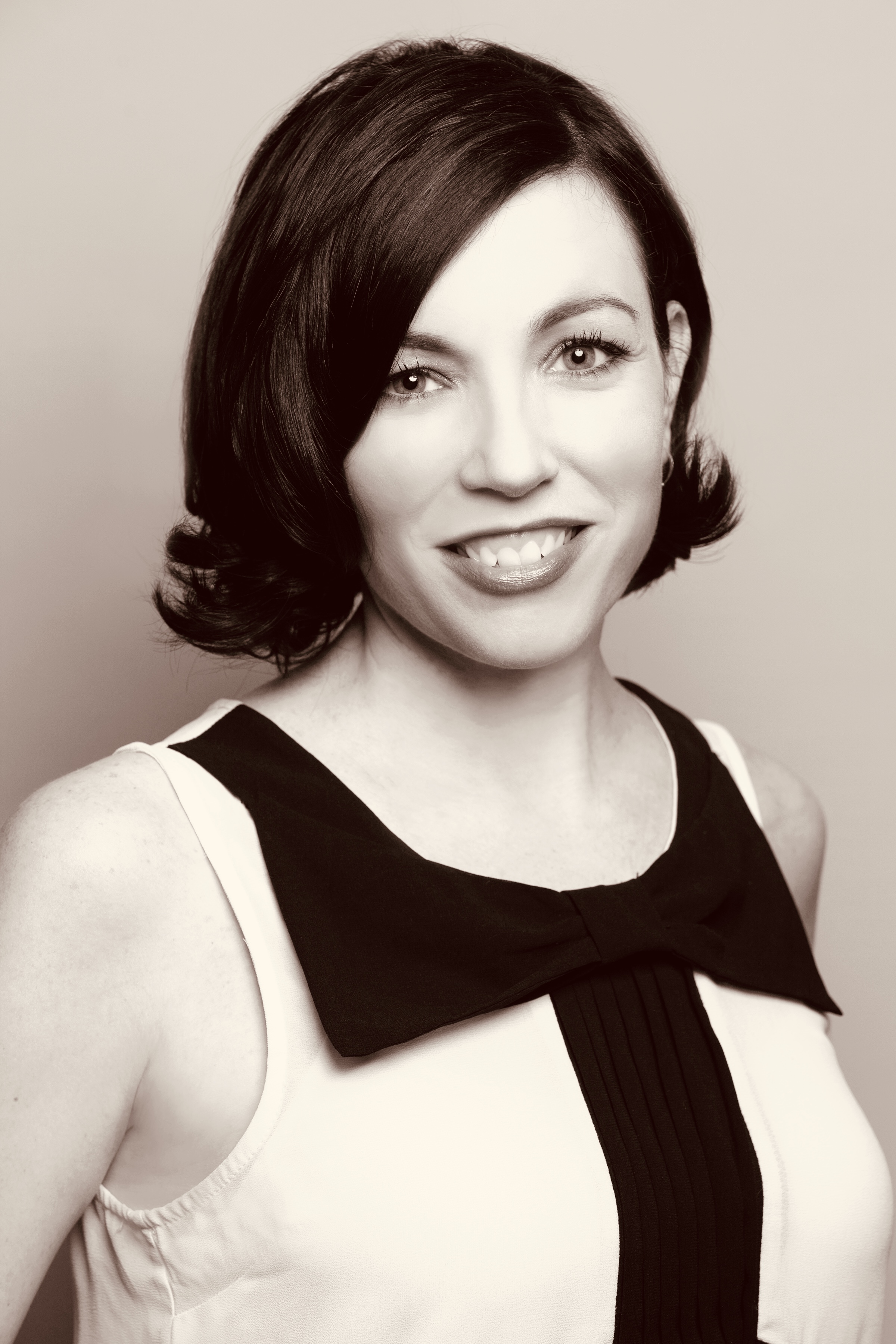 ____________________
Jacqui Scherrer
____________________
Jacqui Scherrer is a freelance fiction editor with experience in horror, science fiction, fantasy, romance, young adult, and other genres. She works mainly with independent authors, many of whom self-publish, and thinks the best part of her job is helping writers gain confidence and grow their craft. Jacqui especially likes reading horror and science fiction (horror's been a favorite since someone slipped her her first Edgar Allan Poe when she was eight). She also enjoys 19th century Russian literature and is currently studying Russian, hoping to read Tolstoy in the original someday.
Jacqui is so pleased to be part of the Ink & Insights judging team. She's looking forward to reading some amazing ideas and stories and sharing feedback and encouragement.
Returning for a second year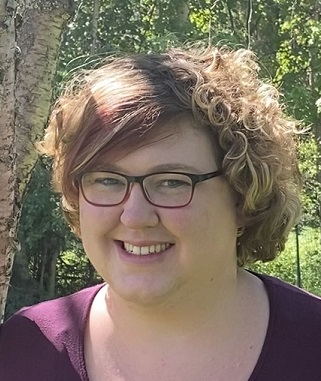 ____________________
Jade Morstad
____________________
Jade is a freelance writer and editor on Upwork. She began studying writing, independently, 20 years ago after she discovered that her high school offered no writing electives beyond basic English composition. She began posting her own work to writing websites in 2010 and has been serving as a beta reader to other authors since 2011.

Jade believes there is a strange sort of magic that occurs when you utilize the 26 letters of the alphabet into a grand illusion that can be shared with others. She loves storytelling and gets excited for the chance to really delve into a plot, looking at the scenes from every angle to see just what else we might be able to glean from it.
New for 2022!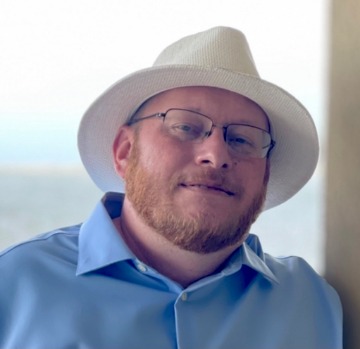 ____________________
Jed Graham
____________________
Jed is a junior at Columbia College where he studies creative writing and English literature. He has received numerous academic awards and was named a 2022 Student of Distinction in English. He is an ardent supporter of worldwide literacy and serves as an Ambassador of Hope for the WallOBooks Project–an organization devoted to promoting literacy for children in conflict zones around the globe.
Since 2020, he has worked as a professional writer, English tutor, and writing coach. In his spare time, he enjoys talking with other writers, beta reading unpublished works, attending writer's workshops, writing critical analyses focused on techniques used in published works of fiction, and watching cartoons.
New for 2022!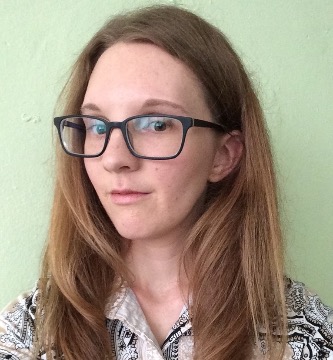 ____________________
Jenn Doud
____________________
Jenna holds a BA in English from Southern Wesleyan University and a Certificate in Editing from the University of Chicago. She has been honored to provide writers with feedback in a variety of contexts—from tutoring college students to beta reading fiction—and is now freelance editing full-time. She enjoys spending her free time proofreading flash fiction for Havok Publishing and devouring science fiction and fantasy novels, indie comics, and sundry other forms of story. Jenna is thrilled to join the Ink & Insights team, since one of her favorite things is being a part (however small) of bringing an author's creative vision to life.
An Amazing EIGHT years and counting!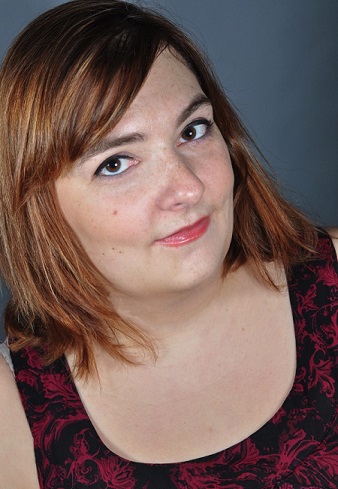 ____________________
Jessica de Bruyn
____________________
Jessica has been working as a freelance editor and writer for over ten years. She recently completed a Certificate in Publishing from Ryerson University and is working towards a Certificate in Creative Writing from the University of Toronto. She also has experience and training in writing and editing for film, television and the theatre. Jessica currently works with literary agency 5 Otter Literary as an editor and consultant. She has done similar work for five literary agencies over the years.
Jessica has worked with both self-published authors and has helped authors prepare their work for submission to agents and publishers. She is also the co-creator of the podcast Pub Hub, which is a behind-the-scenes look at the publishing industry and is on the executive of the Toronto branch of Editors Canada.
Returning for a SECOND year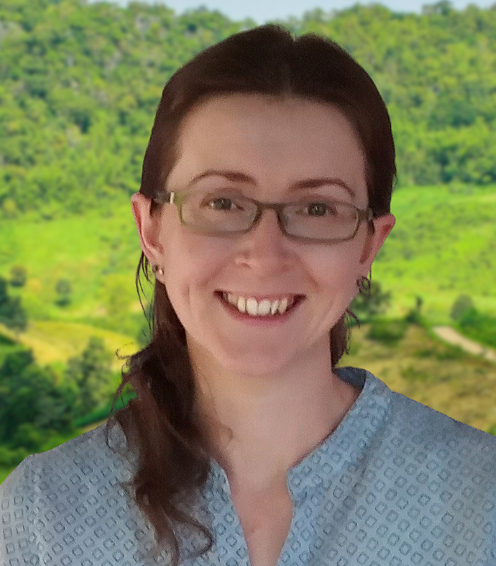 ____________________
Joanne Taylor
____________________
Joanne is a professional editor experienced in manuscript evaluations, stylistic line editing, copyediting, and proofreading.
From a background in editing scientific journal articles for publication, Joanne has pursued a career specializing in fantasy fiction, folklore and mythology, and narrative memoir.
With a Psychology BSc from the University of York in the UK, and over a decade of English and science teaching experience, including examining, Joanne passionately believes in the benefits of mentoring.
New judge for 2022!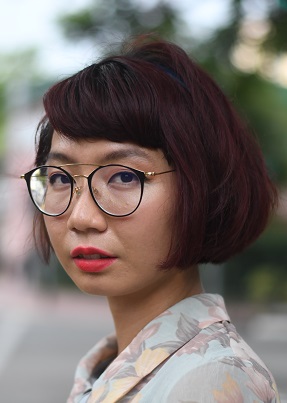 ____________________
Jocelyn Suarez
____________________
Jocelyn began her career in the creative writing scene as a spoken word artist over ten years ago. Her love for the verse eventually led her to page and prose poetry. Her poetic works have been featured in several online journals and anthologies including Dying Dahlia Review, Pressure Gauge Journal, and My Lot Is A Sky.
Soon after, she shifted her focus to long-form prose and fiction. Her novel excerpt, The Literature Historian, was selected for the 2017 Manuscript Bootcamp held by the arts organization, SingLit Station. Her first novel, The Flesh Hunters, published under Epigram Books, was longlisted for the 2020 Epigram Books Fiction Prize. She has written various forms of prose, from short stories to stage plays. She has helped creative writing organizations like SingLit Station and Writing The City coordinate writing and feedback workshops. She also volunteers as a critic and moderator for the yearly online poetry writing event, Singapore Poetry Writing Month. She is part of the poetry collective, ATOM.
She has served as a beta reader to many budding and experienced novelists and poets and shares their company often. Currently, she works as a proofreader and editor for a webnovel company and handles budding authors' work as an advisor.
New judge for 2022!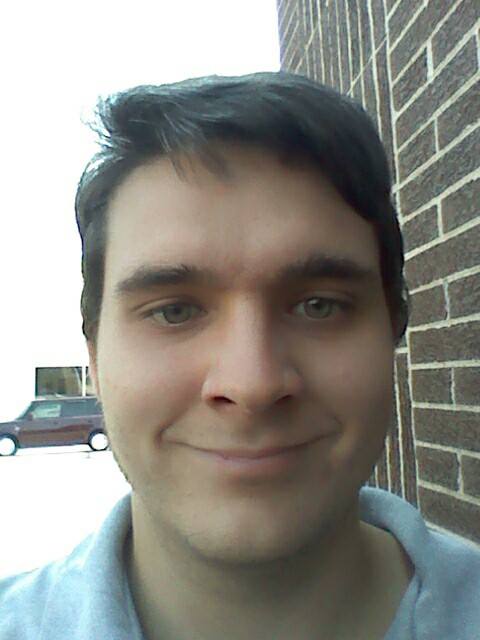 ____________________
Keith Cork
____________________
Keith Cork graduated from Knox College in 2008 with a Bachelor of Arts degree in Creative Writing. He has primarily worked as a freelance writer and editor over the past five years and has helped dozens of clients put their thoughts into words, both in fiction and corporate communications.

He recently served as an Associate Editor for The Colored Lens from January 2020 to December 2021 where he read tens of thousands of words of speculative fiction per night in an effort to give great writers their much-deserved space on a printed page. Keith has also been judging for the NYC Midnight competition for the past two years.
Keith has multiple short stories published in semi-professional publications under the penname Keith Allen. He also has a forthcoming book based on the adventures of a group of Dungeons and Dragons players that he intends to self-publish.
Ready for year number SIX!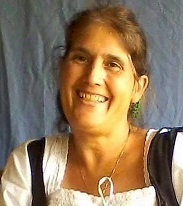 ____________________
Kimberly Egan
____________________
Kimberly discovered her love of helping other writers while working at the Kennesaw State University "Lifelong Learning Center." Since that time, she has assisted writers with research, proofreading, and editing. Her primary topics of interest include horror, mystery, and fantasy fiction, as well as dog-related training, genetics, and conformation/anatomy-focused nonfiction.
Kimberly has worked for almost two decades as a freelance writer and editor. She has acted as co-editor and writer for "Teddy Tales," the United Teddy Roosevelt Terrier Club of America newsletter. Her current work in progress traces a year in the life of a reactive dog, raised during the pandemic. Kimberly looks forward to working for a sixth year as a judge for Ink & Insights.
New judge for 2022!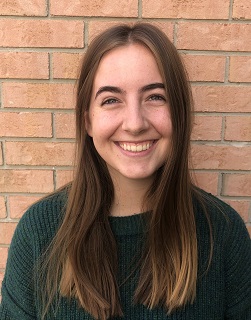 ____________________
Libby Graham
____________________
Libby Graham is a freelance editor and UFO enthusiast. She graduated from Queen's University with a BA in history and is a member of Editors Canada and ACES: The Society for Editing. She took part in the John Eerkes-Medrano Mentorship Program and received the Editing Essentials qualification from Editors Canada.
She has experience working directly with independent authors to refine their manuscripts and is also an editor for an emerging online speculative fiction magazine, The Sprawl Mag.
She is honoured to be based on the traditional unceded Algonquin Anishinabeg territory and the traditional territory of the Kanien'keha:ka.
Voted back for a Third year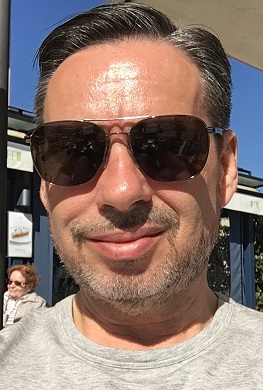 ____________________
LP Wirth
____________________
A former tech executive and Communications Director, LP has lived in Europe and the Americas. He speaks several languages and likes to read original versions when time allows. On occasion, LP corresponds with accomplished authors to consult on early or published manuscripts.
As Editor in Chief for a Floridian business, he is responsible for content management, copy editing, and proofreading. He is frequently writing copy for a Seattle based author. LP is also ghostwriting books with focus on preserving the voice of the author. His guiding principle? "Always add value to someone else's life." He hopes to do the same for aspiring writers here at Ink & Insights.
New judge for 2022!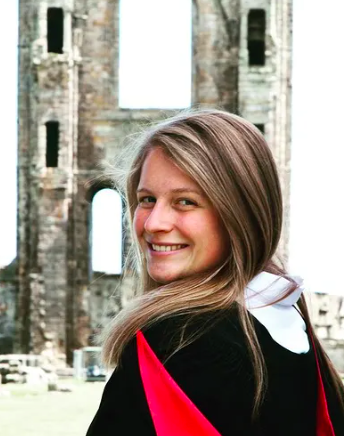 ____________________
Maggie Sadler
____________________
Maggie Sadler is a freelance editor and literary agent apprentice specializing in folklore and fairy tale retellings, maritime fiction, fantasy, and literary fiction. Yet in her heart, Maggie is a creator; this passion for creating ensures an intentional, empathetic perspective when reviewing work as writers negotiate all of the enchanting and frustrating moments in their own storytelling journeys. She understands, firsthand, how vulnerable it makes one feel to prepare a piece of creative work for review. While it seems daunting, she believes it is important to breathe and congratulate oneself. When a fledgling story begins to take its first tentative wingbeats, Maggie believes it is important to know that writers do not have to watch it take flight alone.
Maggie earned her joint degree in Comparative Literature and English in 2016 from the University of St Andrews, a historical university tucked away in a tiny windswept Scottish town along the North Sea. A sea sprite at heart, Maggie returned to the North Atlantic coast to earn her Master's in Literary Studies at Memorial University of Newfoundland in 2019, where she graduated top of her class. Maggie has cultivated an intriguing resume of odd jobs between her degrees, ranging from a brief teaching expedition in The Gambia to writing plot synopses of television programs and films as a freelance professional and assessing query submissions as a literary agent apprentice at a boutique literary agency. She is eager to marry her industry knowledge with her scholarly background in literature to be a part of the Ink & Insights judging team. She looks forward to reading fresh voices and encouraging writers in their creative endeavors.
Ready for year number FOUR!
Voted Top Judge in 2020.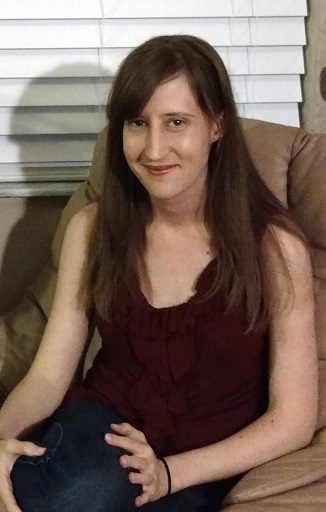 ____________________
Marcie Wood
____________________
Marcie Wood is an editor, tutor, and writing consultant with a degree in English and Creative Writing. She's worked on a variety of projects—everything from proofreading a massive engineering thesis to copyediting a Dungeons & Dragons supplements—but her greatest love is fiction: reading it, writing it, and talking about it. (Off the clock, she loves geeking out with writer friends about narrative structure and compelling characters. This makes her a good editor, but a tiring movie date.)
One of Marcie's favorite parts of editing is collaboration—helping writers develop and refine their work, so that the stories of their heart are translated clearly to the page. Delighted to be returning to the Ink & Insights team, Marcie hopes to build some lasting connections both with the writers who receive her critique and with her fellow judges.
Returning for a Third year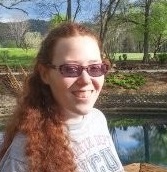 ____________________
Melody Quinn
____________________
Melody Quinn is a professional freelance writer and editor with a strong background in manuscript copyediting. She spent four years of her editing career working with novice and established authors at Touchpoint Press. She believes that there is nothing more magical than discovering a new favorite book, and she enjoys using her talents to help authors reach their goals of writing someone's favorite book. She has a BA in English and Technical Writing from SFASU.
Joining the team for year #4
____________________
Monisha Krishman
____________________
Monisha holds an undergraduate degree in microbiology, yet she still finds the fragrance of writing to be a powerful aroma. She finds the journey that one takes with characters while reading to be an invaluable experience. Monisha started out her career as an article writer and ghostwriter for a couple of years, having written over 90 articles. As an aspiring writer herself, she has explored different genres of writing and found that each has its own unique elements; she loves diving below the surface to give constructive criticism. She is thrilled to return to Ink and Insights as it brings out the hidden muse within each writer and provides a great chance for anyone seeking critique as well.
Returning for a Second year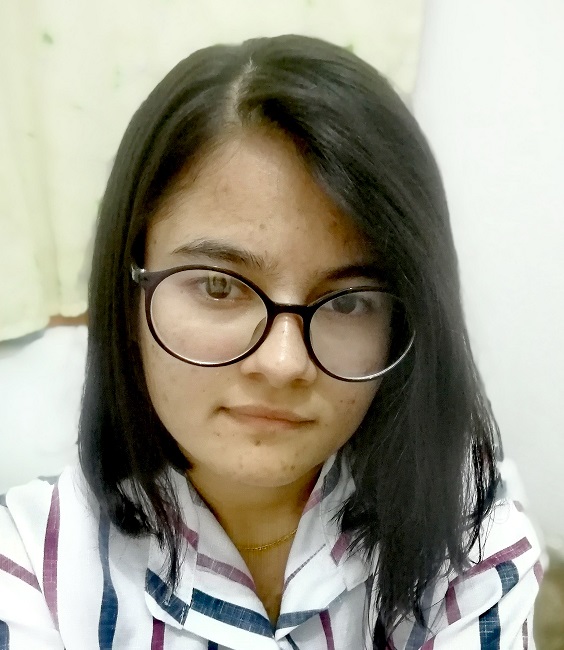 ____________________
Namita Suberi
____________________
Unable to live without one foot in fictional worlds, Namita earned a bachelor's degree in English Language and Literature from The University of Nottingham, Malaysia. An avid reader and an occasional poet, they have held the position of Chief Poetry Editor in their college literary magazine.
They started as an article writer then turned to editing and proofreading, and have since edited all kinds of work: academic, creative fiction, creative nonfiction, poems, etc. They simply love providing constructive feedback which (they hope) will help someone out there aspiring to be a writer.
New for 2022!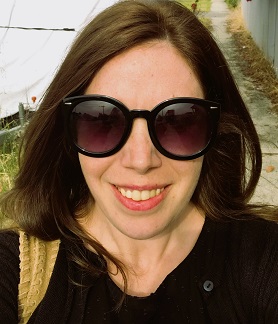 ____________________
Nora Williamson
____________________
Nora Williamson is a freelance editor and writer from Chicago and now finds herself living in Australia. She holds a Bachelor's degree in Creative Writing from Columbia College and a Master's in Writing and Publishing from DePaul University. Nora has worked with writers from around the world to push their stories further, see their work through a different lens, and assist with story structure and plot holes. As a writer herself, Nora understands the effort it takes to write a novel and how constructive criticism and collaboration can send a writer's story in a new direction.
Nora is excited to be a judge for Ink & Insights. She looks forward to reading submissions and immersing herself in the works of the authors and strives to give feedback that helps writers reach their fullest potential.
Returning for year #6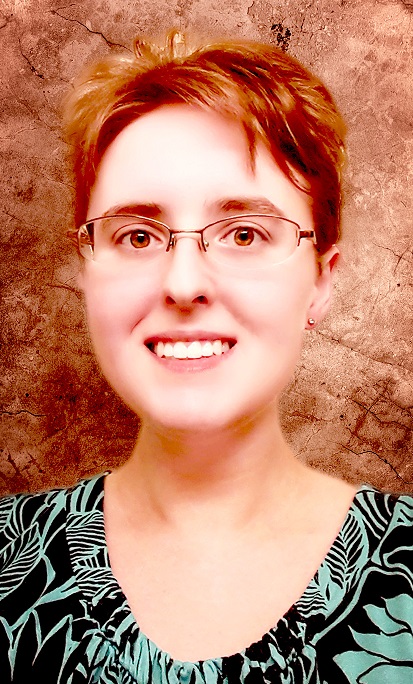 ____________________
Rachel Harden
____________________
For as long as she can remember, Rachel has fought dragons and Dark Lords, journeyed with time travelers, pirates, and outcasts, and is a frequent visitor to other worlds and societies. She is a freelance editor and graphic designer. She earned a Bachelor's degree in English from Southern New Hampshire University and a degree in graphic design from the Art Institute of Pittsburgh, which she uses to help create book covers for published authors. For over fifteen years, she has been writing fantasy and sci-fi for young adult and middle grade audiences, and enjoys stories with found-families and coming-of-age. She is always looking for a new adventure and looks forward to helping you make your book the best it can be.
Returning for a Second year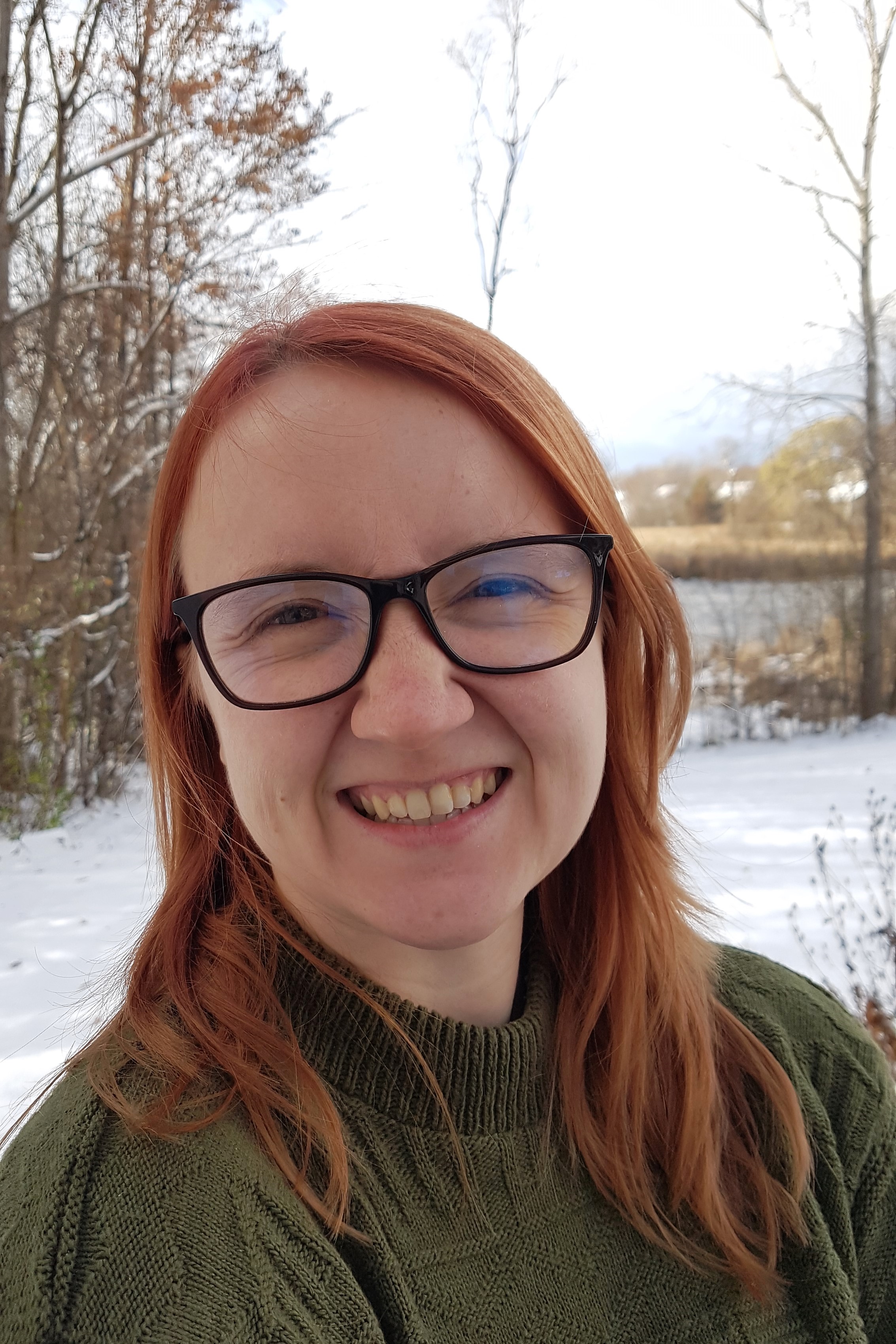 ____________________
Rachel Smith
____________________
Rachel's love of books ranges from Jane Austen to Sarah J. Maas to C.S. Lewis and everywhere in between. She edits as a way to help other authors create phenomenal works in many different genres. She has spent the past 4 years as a freelance writer and editor, where she specializes in developmental editing.
She is the creator and curator of the site 'The Wordsmith's Pen', which is a resource for writers that provides advice articles and quick tips, as well as a range of editing services. As an author, she has written and published short stories and short plays and continues to work on her own novels as well.
Rachel is excited to partner with Ink and Insights. She plans to help writers pursue their creative dreams by helping polish their manuscripts with constructive criticism and insightful praise.
Ready for a second year
____________________
Shreya Gopaulsingh
____________________
Shreya is a second-year student at University studying mechanical and mechatronics engineering. She has been passionate about creative writing for a long time, and has assisted others in honing their skills in this field for the past four years. She enjoys helping others and reading, so helping creative writers is the perfect blend for me.
Shreya hopes to motivate budding writers so that we can all live in a much more creative world.

New for 2022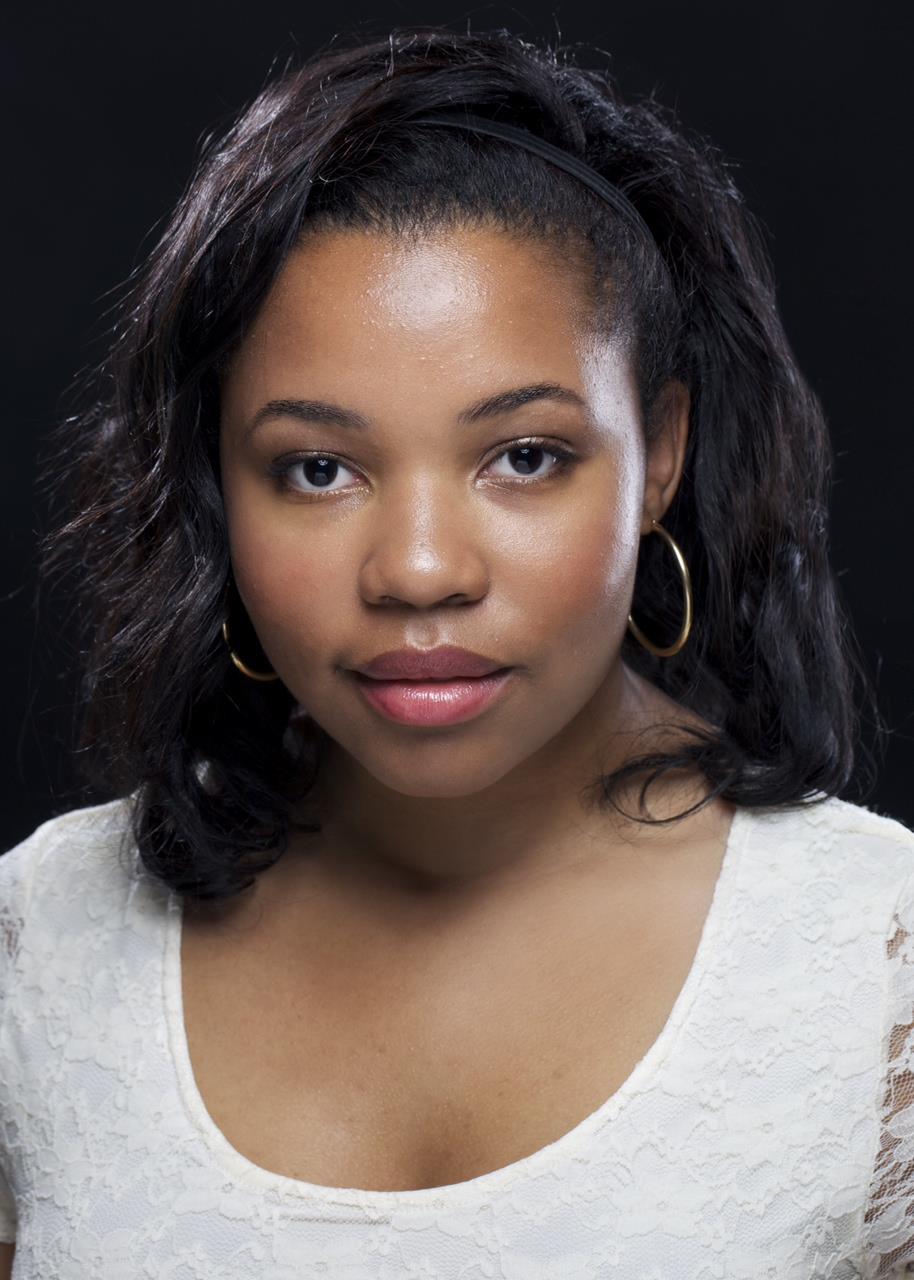 ____________________
Sienna Bates
____________________
Sienna first started her undergraduate years at Brown University in 2012 and has been editing ever since. There, she edited several literary magazines and one travel magazine on campus. After moving to Korea to teach English, she maintained her skills by working for Nyobio Studio, a company that publishes serialized novels translated from either Mandarin or Korean.
Now Sienna works for a book publisher where she makes test-prep questions four days a week in addition to being a freelance editor and beta reader. She loves to read realistic fiction but has a soft spot for magical realism and fantasy.
Returning for a second year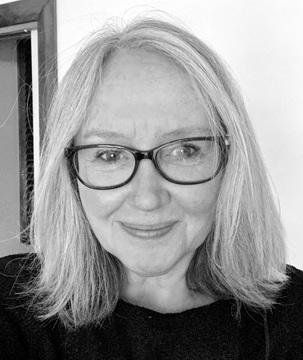 ____________________
Victoria Reeve
____________________
Victoria Reeve (Phd UniMelb, MA UTAS) is an Australian literary critic and theorist. She was awarded a PhD in literary studies in 2011 and has taught literary and cultural studies at universities in Australia and overseas. In 2021, she was awarded a Master of Arts in creative writing from the University of Tasmania. Her research involved exploring the role of perspective and point of view in building reader engagement.
The focus of her research and teaching is guided by the belief that good writing promotes empathy through the appreciation of other perspectives. Such writing works its magic slowly but surely, connecting us to one another, and making us more compassionate in the expression of our humanity. Her work has been described as making significant contributions to the study of character and narrative emotion (how stories make us feel).