Read snippets from the submissions that placed in the top three spots of the Nonfiction category.
#1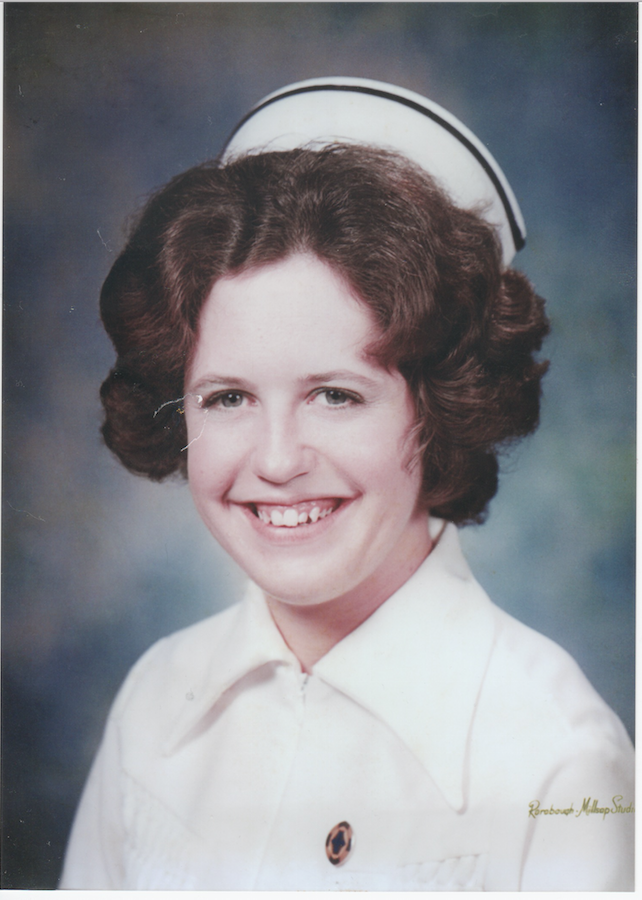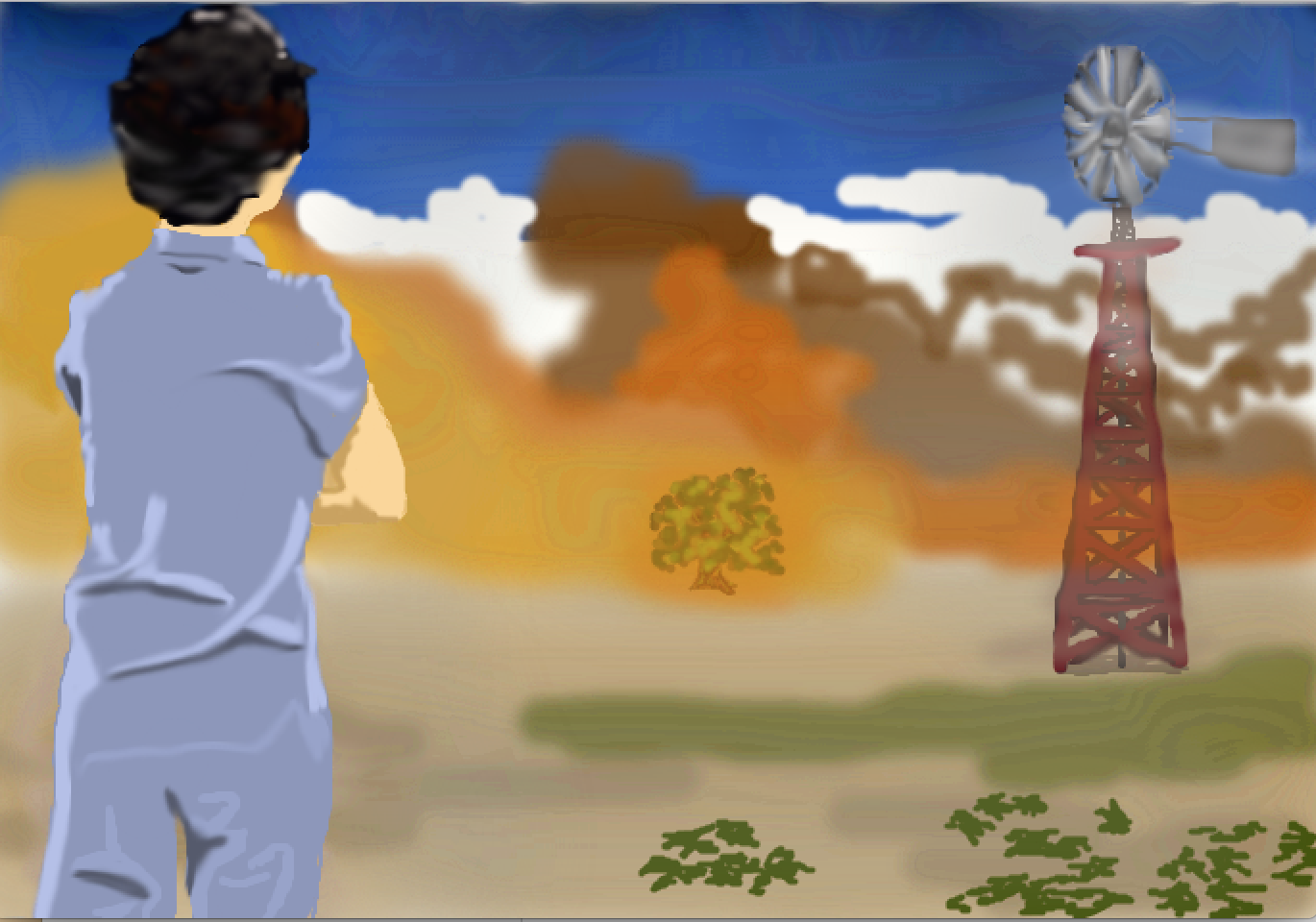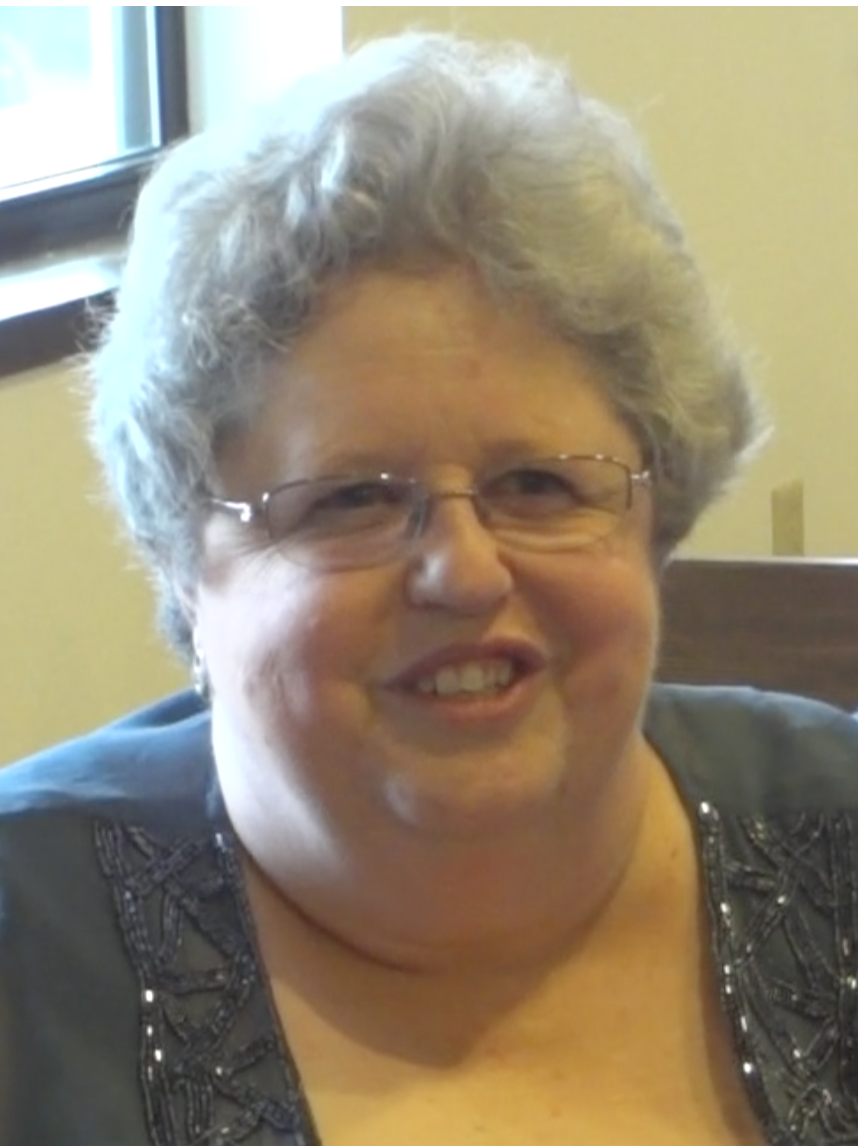 ______________________________
Secrets
by Diana Dodds
(Memoir)
______________________________
Excerpt:
By the end of the week, my mind was so filled with thoughts that it was as if some fireman had turned on a fire hose of inspiration in it. The thoughts were coming so quickly that my consciousness could not process them all. I grabbed a streaking thought here and there as I could which made the listener jump from subject to subject without any connecting thoughts. The fatigue was completely gone, although the time I spent up with Patrick and keeping house had not changed. It was the opposite of the depression I had experienced. I was elated and extremely optimistic about everything. It seemed as though I had boundless energy. On the last day of the week, I was stopping folks in the hallway explaining God's plan for this hospital and its talented employees.
"The Holy Spirit will pour into each and every one of them and they will become the light on the hill!" I explained with much enthusiasm.
I was oblivious to the oddity I presented. My hair askew, snatches of thought jumping from here to there.
On the way home, on the last day of that week, as I turned the corner towards home, it became clear to me that I was the prophet of God. The delusions had begun.
"Mark, Mark wake up!" "God has chosen me to be his prophet." I yelled as I entered the house. A very tired and startled man roused from a sound sleep. I jabbered a hundred miles an hour, and I started making long distance calls. I spoke so quickly and jumped from here to there with my thoughts so frequently that my sister, Cheryl, could not follow me. The pressure to speak was overwhelming.
The more I spoke, the more disjointed my verbalizations became, and more bizarre. I sent my bewildered husband on some errand to spread the "word". Unsure of what was transpiring he left to do as I asked. I sat in a chair in front of a blank TV screen. Skeletons, like cartoon figures, danced across the screen and I was briefly mesmerized. As I looked to my right, I saw a knife floating in the air in the hallway leading to Pat's room, where he slept peacefully. Fortunately, my mind was drawn back to the dancing skeletons. My body was pounding fists on my mind trying to say how tired it was, but my mind like a city where all the lights were green, raced hither and yon unimpeded.
Mark trudged in the door. His fatigue from working nights and caring for our son, and trying to follow my frenetic pace, began to tell on him. Pat cried the cry of the hungry, and dutifully, I strolled in the room. Like a robot, I changed his diaper and held him to my breast. Comforted, I handed him to Mark. The house was still, but my mind and body were not. As often as Patrick needed care, I gave it like a rote response.
On the phone again, I spoke to my parents with such a sense of urgency that they hung on every word as if it dripped from the mouth of God. I had never misled them in my life, so what I told them now somehow seemed plausible to them.
"You must come here, now." "You will be accused of killing someone."
"The police will be looking for you." "You must come, now." "Drive slowly and carefully so you won't draw suspicion to yourselves." I said amongst other things.
Dutifully, they quickly prepared for the 300-mile journey to Wichita, and drove well within the speed limit and watched for police. The last they had seen me, I made sense and so they didn't seem to suspect anything wrong.
While their journey proceeded, I prepared a feast. I cooked everything I could find and arranged the dining room table like a welcome home dinner for what I perceived to be the prodigal son, my dad. I would turn my dad back to what I knew was his childhood faith. It never occurred to me that he wouldn't understand my purpose.
Towards morning, there was a knock at the door. Mark sat holding Pat. I greeted them quoting scripture, disheveled and loud. I led them to the kitchen. With a forceful voice, I commanded my father:
"Get to your knees and worship God!"
Frightened by my manner, my father who normally would be yelling and commanding me, dropped to his knees. I was briefly jubilant. I stepped through the doorway of the kitchen, and set down like one would drop a sack of potatoes forcefully into the recliner in the front room. My father crawled to the side of the chair, and as I turned to look at him, his neck became a snake with his head turned toward my face. In fear, I covered my face with my hands.
"Diana, it's just me, dad."
"No, get away." I cried refusing to move my hands and clinching my eyes together tightly." "Elva?" dad said turning to my mother.
"Honey, it's just me and dad here. What can we do?"
"Just give her some space." Mark suggested and waved my parents over to talk about the situation out of my hearing.
After spending a few moments talking to Mark about what had been going on before they arrived, my parents called my sisters, Chris and Cheryl, who were in Washington State where Cheryl now lived. My parents were expected there for their vacation. After a short discussion, where my sister Cheryl suggested they stay and see if I needed their help, my parents decided that they would pack up and leave. They had a plane to catch in Denver and it was going to be a long trip to get there. Their vacation to the great northwest would go on without a hitch. They had already paid for the tickets.
#2
______________________________
Perfect Memory
by Dane Phillips
(Essay collection / Travel Memoir)
______________________________
Excerpt:
Chapter 3: Shifting Currents
LUANG PRBANG, Laos — I woke up to the dull thuds of a hotel proprietor banging on my door. I was informed that my boat would be leaving shortly, and since they already had my money, they weren't overly concerned that I be on it.
My joints ached from a restless night on one of the concrete mattresses the locals prefer, and my body swelled with the bites of the nature I was so enamored with the day before. My insides ached with the 40 cents worth of hygiene from my last meal, and a cold shower shocked me into clarity as I remembered why modernity has its benefits.
I rushed out into the dim light of a foggy morning carrying not only my overfilled backpack, but now a veritable ecosystem of parasites in me and on me, hitching a free ride through Laos. I gazed at the village of Pak Beng, the halfway point of my 2-day journey down the Mekong, and tried to shake the cobwebs out of my head and remember how I had ended up in such a dismal predicament.
In a country as famous for its mountains, mines, and marauders as it is for its culture and ecology, the logistics of travel in Laos can challenge even the most intrepid travelers – but that was precisely why I was here. Hidden between its headline-stealing neighbors China, Vietnam, and Burma, Laos is reputed to be a final bastion of Southeast Asian culture as it was a few decades ago, before resorts, guided tours, and homogeny supposedly settled across much of the region.
I had crossed into the country two days before from Northern Thailand. Just five minutes after arriving in the tiny border town of Huay Xai, the gauntlet began to take shape as I was informed that the nearest ATM was not within walking distance of my hotel as I had hoped. In fact, it was 500 miles away in the capital of Vientiane, a city I didn't plan to arrive in for another month.
I was also faced with the daunting task of navigating the country's notoriously difficult terrain in order to first reach the historic capital of Luang Prabang, where I could at least use my credit card to get some cash. Travel options abounded, but few seemed palatable.
Building roads through towering mountains and treacherous passes is laborious and expensive, so a narrow highway has only recently been built to connect the border to the interior. The reality is, the river carved out the easiest path millennia ago, and a boat ride is not only authentic and inexpensive, but it also saves travelers from the torture of having their innards churned for a dozen hours on the seemingly endless switchbacks that now unite the towns by road.
So I opted for a slowboat down the Mekong. It has a magical, history-laden ring to it, conjuring images of colorfully dressed locals transporting supplies to their remote villages on the same vessel that carries opium out of the infamous Golden Triangle.
In reality, time had touched Laos as it does all things. However, while I wasn't a single Westerner on a boat full of Asian opium dealers, it was still a meandering ride down the river, with life on the Mekong floating by me, stunning scenes drifting slowly along the boat's sides like a life-size reel of film from the not-so-distant past.
Each bend in the river brought silence and solitude punctuated by the occasional bustle of village life: boats taking form beneath capable hands endowed with the knowledge of generations, women washing brightly colored garments at the water's edge, and children splashing through the shallows as rays of sunlight were dissected by the prisms of a thousand droplets soaring through the air.
Floating down the river, you get the sense that you are part of something much larger, not only in the form of distance – the river stretches for thousands of miles from its source in Tibet to its conclusion in Vietnam – but the Mekong reaches back in time as well. For millennia, this body of water has served as the lifeblood of hundreds of civilizations and millions of lives. It now links together six modern nations, and as all ties that bind, there is the capacity for contention.
China's construction of dams and blasting of the riverbed means those farther down the Mekong are struggling to survive on an increasingly depleted river. Fortunately, at every bend I witnessed resilience and fortitude. At least for now, the river still provides everything the people of Laos need to survive: fish in their traditional nets spread like spider webs across rushing waters, nutrient-rich irrigation, year-round transportation, and now, a daily parade of Westerners who have come to explore this enigmatic landscape.
The latter are pouring foreign currency into the country, and much of this goes directly into the hands of the populace. In a nation still almost entirely devoid of chain hotels and resorts, accommodation is provided by guesthouses and bungalows. Anyone with an extra room is a hotelier, and anyone with a kitchen owns a restaurant. For visitors, meals are eaten not under the glow of the flashing neon of Hard Rock Cafe or amid the heat lamps of McDonald's, but often bathed in a glow of candlelight or cooking fire.
After I disembarked at the half-way point of Pak Beng for the night, I wasn't partitioned from the people as we so often are in the tourist haunts of the developing world. I sat huddled at the same plastic table eating the same meal as my hosts. My simple room went dark with the rest of the town as the area's only generator shut down at 11 p.m. As my mind raced with images of the day's journey in a vain effort to memorize them, I too was lulled to sleep by the sounds of nature, which has not been tamed in Laos. There is the feeling that people are still the jungle's occupants, not its conquerors.
I was in love with this country unsullied by modern amenities and throngs of tourists – that is, until that morning of disillusionment when I stumbled miserably toward my boat for the second half of my journey to Luang Prabang.
#3

______________________________
Lessons from a Difficult Person: How to Deal with People Like Us
by Sarah Elliston
(Self-Help)
______________________________
Excerpt:
The Conversation that Started it All.
At the age of fifty, I had a new boss, Denise, whom I greatly admired. She gave me glowing compliments on my training skills and other talents, and she mentioned that there was one issue she wanted to raise.
She said, "Sarah, there's this thing you do when you're stressed, and it is really distracting for the rest of us. It changes the energy of our workspace, and I'd like you to stop."
I had no idea what she was talking about. Not a clue.
Nor did I realize where it would lead me.
Since I wasn't aware of what I was doing, we agreed that the next time I was doing whatever it was, she would tell me.
A week or so later at work, I couldn't find my brand new glasses. They were my first pair of reading glasses, and they were expensive. I had placed them in my purse, had driven out for fast food, hadn't gotten out of the car, hadn't even opened my purse because I had money in my pocket, had driven back to the office, had come in, had opened my purse—no glasses. I was stumped.
I dumped out my purse, no glasses. I checked coat pockets, no glasses. I pulled out my chair, my computer, moved everything around on my desk, picked up folders, dropped them, muttered to myself, and finally went out and checked the car. No glasses.
I was seriously frustrated and I stomped back into our office area, a series of five cubicles in a smallish room, and started to go through all the things on my desk again. Full of rage and scared that I had lost these new, expensive glasses,
I was saying things like, "Damn it! This is crazy; I never even opened my purse. Where the hell did they go, for God's sake?"
Denise leaned out her door and said, "Sarah, can I see you for a sec?" I stepped in, and she closed the door and said, "That. What you are doing right now. It has to stop."
I gaped at her, "What am I doing?"
She stated calmly, "You are stomping around the office area, muttering under your breath, lifting things up and dropping them, pushing your chair in and out, opening drawers and closing them violently—it's clear you are frustrated and angry—it's a mini-tantrum, and it is creating tension in the whole office. We can't do our jobs with such negative energy. It needs to stop."
I was floored. Dumbfounded.
I was totally unaware of what I was doing or that any of the people around me were even noticing. I was caught up in my snit fit and completely lost in my own frustration. I remembered a tenet of the Twelve-Step program which states, "When we were wrong, we promptly admitted it." I realized that here, I was clearly wrong.
I think I said something like, "Well, I don't want to ruin the energy. I apologize. I'm sorry, everybody, if I have made it hard for you to do your work." I sat down in my office, never did find the glasses, and I looked at myself.
My heart sank, and I feared losing my job. Who has raging outbursts at age fifty? Had this been happening for a long time? Am I some kind of complete failure who alienates the world by getting angry at the drop of a hat? I feared the answer was yes
I hadn't known I was exhibiting this kind of melt-down behavior on a regular basis. I wasn't aware of doing it nor was I aware of the impact it had on others.
Later, I asked my son, "Did I do this often? Are you scared of me?"
He said, "No. You just have a walloping temper and, you know, Dad and I learned to stay out of your way. Five minutes later it was as if it had never happened."
I was difficult and didn't know it.
Without Denise, I might never have learned it. Why hadn't anybody else ever said anything?
I wondered if others had been bothered by it— obviously, they had; I had been fired from a teaching job and an administrative job for saying the wrong thing to the wrong person, and both times I had been angry. Something about my tone, they said. Now I realized I had had little temper fits on the job.
They felt as natural to me as breathing. And I didn't know I was doing it.
Do we know what we are doing? Are we aware of what we do with our faces, with our hands, how we hold our bodies? Dr. William Glasser points out that we are least aware of our actions, and yet they are the easiest things to change. It is easier to do something different than to feel something different.
Most people are familiar with body language, and we learn to read it. We know that arms folded in front means defensiveness, feeling threatened, while arms open at your sides usually means comfortable, open to the situation.
I began to wonder what I had missed in reading other people's body language in their reactions to me. I hadn't even been aware of my own body language.
I don't think I am so incredibly different.
Many "difficult" people in the world feel detached or unconnected in some way, and wonder why others seem to have closer, more substantial friendships. They are exhibiting behaviors that are labeled "difficult" without any awareness of what they are doing and without any understanding of the impact.
Apparently, no one has ever said, "Hey, would you stop that?" in a way they could both hear and find themselves interested in heeding. If people tried, it felt like negative criticism, which merely brought defensiveness.
Why hadn't anybody told me?