Meet the judges who are reading all of your wonderful submissions this year.
This list will continue to grow, so check back often to see who will be reading this year.
COME MEET your judges on our Twitter chat feed.
Help spread the word about Ink & Insights.
See hints of what judges are reading.
Ask questions.
Get tips.
Returning after a long break for his FIFTH year!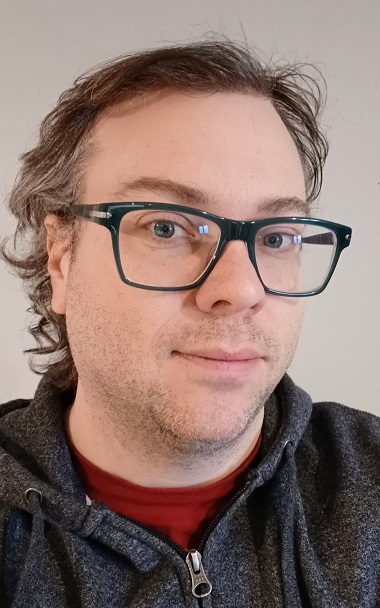 ____________________
Aaron Kaiserman
____________________
Aaron is an experienced editor and a professor of English literature at the University of Ottawa. He has taught undergraduate courses on writing, prose fiction, and children's literature, and has published works of literary criticism in peer-reviewed journals.
Aaron's brings years of experience working closely with students to improve their writing. Aaron has held a lifelong love of novels, and looks forward to reading and critiquing this year's submissions.
Returning for a FOURTH year!
Voted Top Judge in 2020.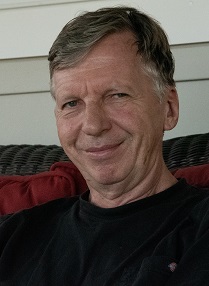 ____________________
Alex Gruenberg
____________________
Alex has spent over 30 years helping beginning writers find their voices and develop their skills. He enjoys the process of finding the hidden gold in a manuscript and working with the writer to refine and polish it. With BA and MA degrees in literature from Lycoming College and Bucknell University, he also has solid experience teaching both fiction and nonfiction at the college level. He now works as a freelancer. His wide-ranging life experience includes caving and climbing, making and playing guitars, working as an auto mechanic and sailing a tall ship.
Returning for a second year.
Voted Top Judge in 2020.

____________________
Allison LaBorde
____________________
Allison graduated in 2014 with a Bachelor of Arts degree in English from Thomas Edison State University after completing an accelerated two-year program. It was here that her reading experience was broadened and she obtained valuable skills of analysis and editing. Since then, she has worked mainly in the financial industry honing her skills in technical and procedural writing. She has also worked as a freelance writer for a couple of small periodicals, focusing primarily on historical features, and has continued the side-hustle she began in college of tutoring students in writing and composition. She is excited to rejoin the I&I team and is looking forward to another great contest.
TOP-RATED JUDGE in 2018, 2019, and 2020!
Ready for a FOURTH year.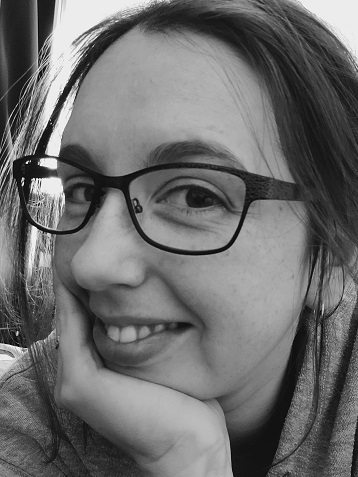 ____________________
Amy Hong
____________________
Amy is an avid reader who has always loved immersing herself in fictional worlds. As a freelance writer and editor, she is passionate about helping developing writers build their skills and confidence in their craft. She holds a BA in Modern History and English and is in her final year of a Master of Teaching, and also tutors children in literacy and numeracy. She is very excited to be returning for a fourth year and is eagerly awaiting submissions.
NEW for 2021!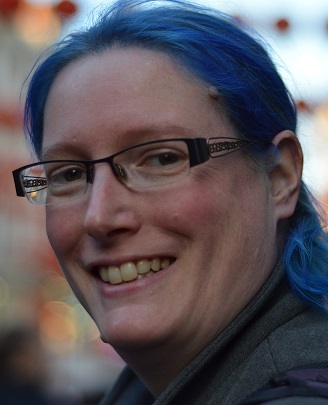 ____________________
Annie Percik
____________________
Annie Percik lives in London, where she writes novels and short stories, whilst working as a freelance editor and proofreader. She has had two novels accepted for publication (one fantasy, one sci-fi), along with many short stories and articles about the craft of writing. She also holds a degree in English Language and Literature from Oxford University.

In her spare time, she makes a media review podcast with her husband and publishes a photo-story blog, recording the adventures of her teddy bear. (He is much more popular online than she is.)
Back for year number FIVE!
____________________
Ayesha Saleem
____________________

Ayesha has lived in the world of books for as long as she can remember. Exploring castles, solving mysteries, and riding fictional horses are her favorite pastime. She is a freelance editor and has experience of over eight years. She has also taught English literature and creative writing to college students. She has a fiction editing certificate from Publishing Training Center. She hopes to bring her experience as an editor and a creative writing coach to good use in her feedback for the Ink and Insights contestants.
She is excited to join the Ink & Insights team again this year and hopes to read some amazing stories as well as offer some amazing feedback in return.
NEW for 2021!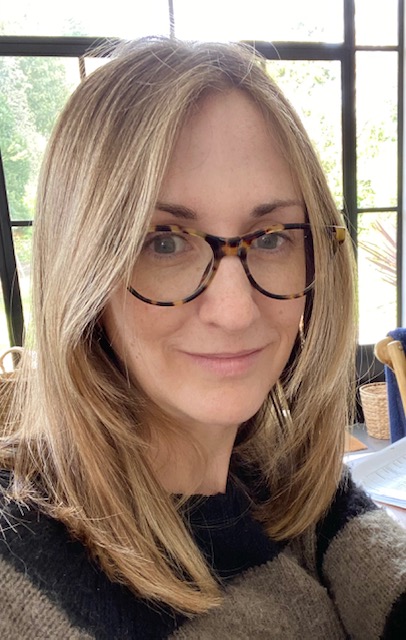 ____________________
Bec McNeil
____________________
"Bec McNeil has been working with words for over 20 years as a high school English teacher, private tutor, and freelance editor, and is a member of the Chartered Institute of Editing and Proofreading. As well as a BA in English and Art History, Bec holds a master's degree in linguistics and wrote her thesis in the field of literary discourse and stylistics. She has taught and examined fiction and creative non-fiction writing at A-Level, and her background in education and mentoring has led to strong working relationships with self-publishing authors.
Bec has edited novels in genres ranging from supernatural fantasy to time-travel romance and speculative science fiction, and she's hooked on helping beginning writers bring their voices and ideas to light!"

NEW for 2021!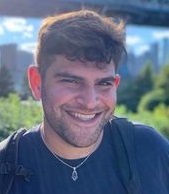 ____________________
Benjamin Selesnick
____________________
Ben is lifelong reader from New Jersey. With a Bachelor of Arts degree in English from Fairfield University, and a Master of Fine Arts in Creative Writing with a concentration in fiction from Rutgers University-Newark, he's honed his craft (and his love) for offering editorial feedback. His own writing has been published online in print in a number of literary journals, and he writes reviews for the Jewish Book Council. He is excited to join Ink & Insights for 2021.

Ready for a FOURTH year.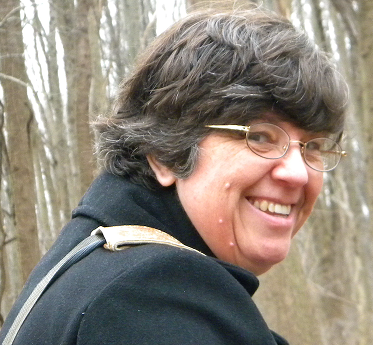 ____________________
Beth Lee-De Amici
____________________
Beth is a published author of fiction, nonfiction, and poetry. She recently completed her first novel, a humorous supernatural thriller, and is currently seeking representation. Beth holds a PhD in Music (historical musicology) from the University of Pennsylvania and the professional certificate in editing from UC Berkeley Extension. She also has formal training in creative writing and screenwriting. All told Beth has nearly 20 years' experience as a writer and as an evaluator of others' writing, mostly in her prior capacity as a university instructor.
Since 2018, Beth has been working as a freelance editor and ghostwriter, and as a judge in the Ink & Insights literary competition. She joined the Editorial Freelancers Association in 2020, and her recent editing experience includes a novella with elements of magical realism and science fiction, a feature film script, and an inspirational self-help book. Institutional clients include Clemson University Press.
Back for a second year.

____________________
Beverley BevenFlorez
____________________
Beverley earned an MFA in Writing for Children & Young Adults from the Vermont College of Fine Arts as well as a BA in English with an option in literature from the California State University, Long Beach. She has almost two decades of experience in giving and receiving critiques, in both academic as well as conference settings, having attended over ten writers' retreats, events, conferences, and workshops, including the SCBWI Summer Conference, the Big Sur Writing Workshop, and the Pacific Coast Children's Writers Workshop.
Currently, she is Editor of the Construction Defect Journal, and is a freelance writer and editor. Her fictional work is represented by Jamie Weiss Chilton of the Andrea Brown Literary Agency. As a writing coach, Beverley enjoys guiding writers through their projects and helping them strengthen their craft.
NEW for 2021!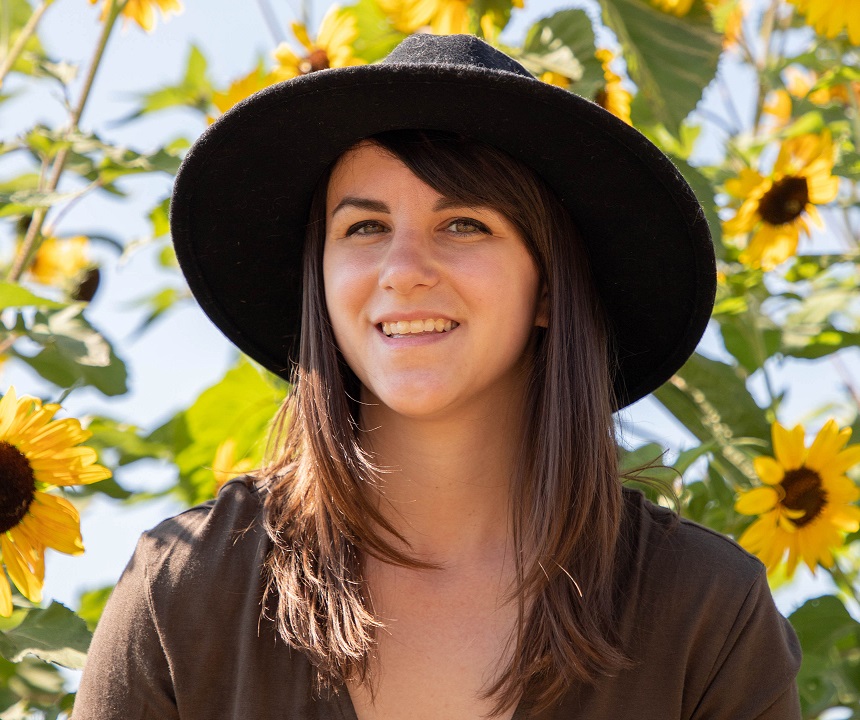 ____________________
Catherine Louise
____________________
Catherine C. Louise comes to the Ink & Insights judges table after a long career as a freelance writer and editor. For many years, she crafted website content for Fortune 500 companies across the globe. But when she accidentally stumbled into fiction writing, Catherine found her real passion.

She loves supporting new authors and fully believes that the author community should be a source of support, not a competition. When not writing, editing, or reading, Catherine spends as much time as she can learning more about the industry.
NEW for 2021!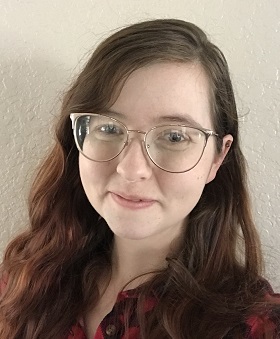 ____________________
Christina Shuster
____________________
Christina has spent the past 10 years as an English tutor, nurturing the writer in every student. She has a passion for storytelling and a desire to share it. From classics in the classroom, to discussion with her critique group, to over analyzing her favorite media, Christina is always ready to explore a story to its fullest. When not editing manuscripts and academic essays, she can be found telling her own stories through writing, film, and photography.
Back for year number FIVE!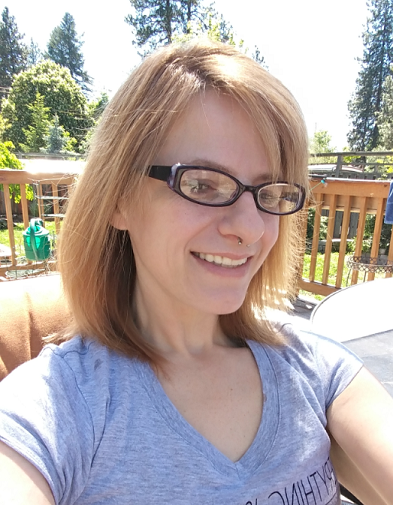 ____________________
Dawn Olmo
____________________
Dawn holds a bachelor's degree in Creative Writing and a master's degree in Rhetoric and Technical Communication from Eastern Washington University. For the past ten years, she has done extensive freelance editing and writing for self published and indie writers. Many of her clients return to her again and again with new work.
Not only has she had a plethora of experience editing self-published authors, she also has experience in judging writing contests, reading submissions for literary journals, and giving feedback to burgeoning writers. There is nothing she enjoys more than sitting in front of the computer and editing, knowing she is helping writers create stronger stories, characters, plotlines, and grammar.
NEW for 2021!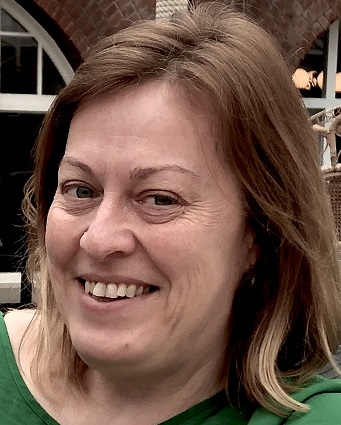 ____________________
Debbie Bessie
____________________
Debbie is a communications professional, a published fiction writer, ghostwriter and seasoned editor, from the UK. She also has four years' experience judging an annual romance writing competition, and is looking forward to using all of her skills, her passion for a wide range of genres and genuine desire to help others grow and improve their craft. Debbie has entered writing contests in the past, and knows first hand how much courage it takes to submit your work in the first place, and how nerve-wracking it is to receive feedback. Working with other authors to coach, mentor and shine, is just one of the best things in the world.

Ready for a SIXTH year!

____________________
Denise Stern
____________________
Denise has been a freelance ghostwriter and editor for over 20 years. Experienced in providing manuscript evaluation and critiques for authors, she enjoys mentoring and instructing new authors as much as she enjoyed being mentored throughout her early writing career. A voracious reader since she picked up and read her first book on 1st grade, she has loved to read and write. From serious literature to suspenseful horror and beyond, she loves books in most genres. The written word has enriched her life and her dedication to help new authors develop and hone their writing chops.
This is Denise's sixth year as an Ink & Insights judge and she looks forward to reading author submissions and helping contestants grow as writers.
NEW for 2021!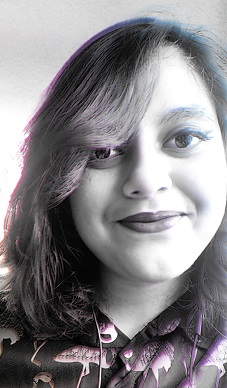 ____________________
Diksha Goswami
____________________
Never one to walk away from any learning opportunities, it is no surprise that Diksha has a wide range of educational accomplishments under their belt. They have a Bachelor's degree in Combined Humanities (Literature, History, and Philosophy) from Azim Premji University, Bangalore. They are currently pursuing a Bachelor's degree in English Honours from IGNOU, and also have a certificate in Creative Writing.
Diksha has been working in the field of writing and editing since the age of 18. Their editing career started off in Wattpad as they worked as an apprentice, after which they worked as an associate editor for a publishing house. They have also dabbled in content writing, but their interest continues to remain with Creative Writing.
NEW for 2021!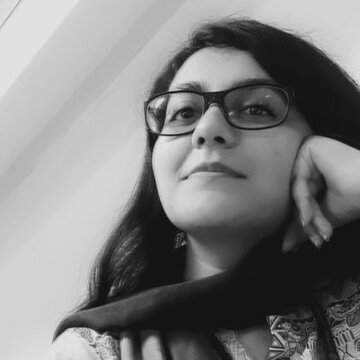 ____________________
Hadiqa Inam
____________________
Hadiqa is a published poet, writer, freelance editor and beta-reviewer. She found her love and passion for helping other writers grow when she joined Writing.Com nine years ago seeking feedback for her own writings. Noticing that there were a lot of great stories with potential just lying there unread because of a few elements made her want to motivate and encourage new, open-minded authors with input that would take their writing to the next level.
Over the past few years, she has worked with writers on different platforms, including but not limited to Writing.Com, NetGalley, Upwork, to help them polish their work with the eye of both a critical reader and that of an editor. She has engaged in writing newsletters based on tips and helpful notes for improving the quality of writing and attracting a wider readership.
Ready for a second year.

____________________
Ian Tan
____________________
Ian graduated the budding summer of 2019 from Messiah University with a Bachelor of Arts in English (concentrating in Creative Writing). His college career had given him plenty of exposure to various genres of literature (from classic epics to play scripts to YA novels). Writing and peer-reviewing these same genres has developed his eye for critiquing creative works like Inks & Insights submissions. In addition to academics, Ian volunteered for two years as a column writer for the Pulse, Messiah University's news website, further honing his storyteller abilities.
These days Ian boosts his writing skills by reading fiction daily (and he will recommend this method in his critiques). At least once a week, he'll watch channels/podcasts of acclaimed writing gurus to glean some extra tips. Ian finds joy in interacting with other writers' pieces and connecting with a part of them through this medium. He is honored to receive every piece that comes his way and wishes all contestants a healthy journey of learning.
New for 2021!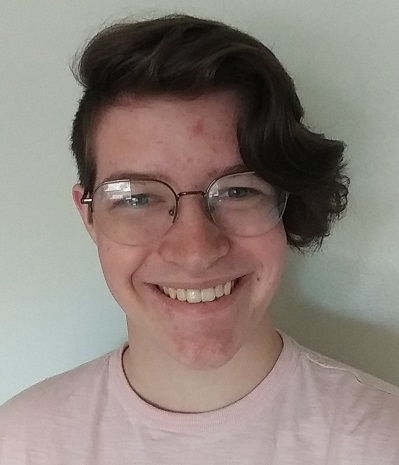 ____________________
Ivy Clark
____________________
Ivy is a Student of English and Literature at the University of Montana with a concentration in creative fiction and creative nonfiction. In pursuit of their bachelor's degree, they've edited and offered insight on dozens of their peer's works, several of which went into publication shortly afterward. While relatively new to the freelance writing and editing scene, they've been working with an independent author to help ready their book series for publication. With a special interest in how written language has evolved since the inception of the internet, Ivy is more than capable to offer fresh and unique insights and suggestions on how to fully use the tools of the English language, even the ones that are unconventional and unrecognized by standard practices.
TOP-RATED JUDGE in 2018, 2019 and 2020!
Ready for a Fourth year.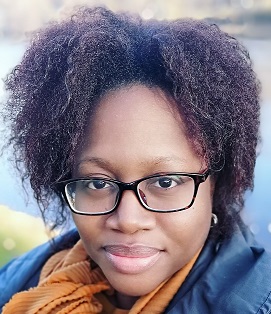 ____________________
Jackie Jones
____________________
Jackie is a Barbadian-British writer and editor. As a writer of both prose and scripts, she enjoys digging into stories and getting to their roots. This also feeds her fondness for developmental editing and critiquing.
Jackie's ready for your Ink and Insights' submissions. Speculative fiction, thriller/mystery, and action/adventure are among her favourites. Her inbox is thirsty for those featuring Caribbean-based settings/characters, original creatures/monsters/aliens/odd animals, and unusual friendships/partnerships. Find out more about her Ink and Insights' preferences on her website Pages Unforgotten.
NEW for 2021!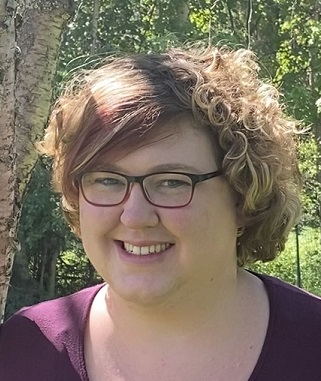 ____________________
Jade Morstad
____________________
Jade is a freelance writer and editor on Upwork. She began studying writing, independently, 20 years ago after she discovered that her high school offered no writing electives beyond basic English composition. She began posting her own work to writing websites in 2010 and has been serving as a beta reader to other authors since 2011.

Jade believes there is a strange sort of magic that occurs when you utilize the 26 letters of the alphabet into a grand illusion that can be shared with others. She loves storytelling and gets excited for the chance to really delve into a plot, looking at the scenes from every angle to see just what else we might be able to glean from it.
Returning for a FOURTH year.

____________________
Jake Waller
____________________
Jake's a UK-based editor who ditched a career in engineering to pursue his love of words. It was at the university creative writing society in Durham that he realized how enjoyable firmly but gently picking manuscripts apart could be! He tweets about his I&I assignments using #AskIandI and is passionate about helping authors realize their dreams so that they don't have to worry about getting a 'real' job.
There's a good chance he'll be your judge if your MS includes 'horror' in the genre!
Back for a second year.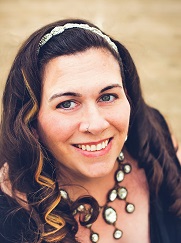 ____________________
Jennifer Haskins
____________________
Jennifer Haskin has a passion to help other authors succeed with their writing journey and achieve their publishing goals. After a few years learning the ropes of the publishing world as a literary agent, she now helps authors perfect their books as Associate Editor for Touchpoint Press. She is honored to be a judge for the annual Ink & Insights contest in 2021.

After a painfully long break,
Jess P is back for her Fourth year!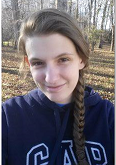 ____________________
Jessica Parker
____________________
Jessica has a BA in Creative Writing and a decade of experience in editing fiction. She's always ready to experience more magic and wonder in a new story, especially if she gets to help bring that magic to life alongside a writer. She specializes in speculative fiction genres such as Fantasy, Science Fiction, and Thriller, with experience in Urban Fiction, Romance, and Memoir. When she is not lost in the pages of a good book, she's chasing her three children, knitting something new, or working on her own fiction.
Ready for a Third year!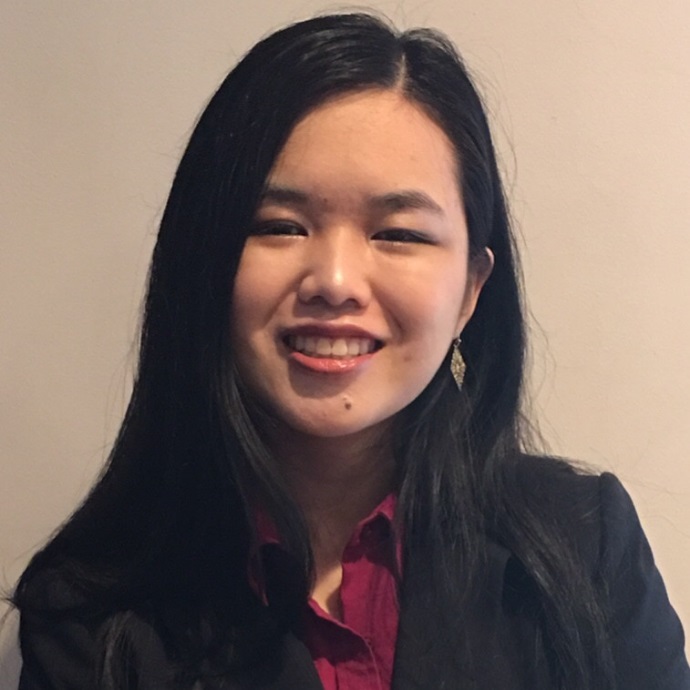 ____________________
Katie Borg
____________________
Katie is a December 2020 graduate of Cornell University, where she was an English major with medieval and early modern English. In pursuit of her degree, she dissected the language of many texts, engaged in heated debates, and examined legends that still inspire modern fiction writers. She is a freelance illustrator, graphic designer, and writer with more than five years of experience. Aside from helping classmates and colleagues with proofreading, she has written opinion pieces for a popular news website, research papers and reports for academic purposes, and, of course, fiction. She has enjoyed fantasy and science fiction from a young age and spent many nights finishing books instead of sleeping. She is looking forward to another year as a judge for Ink and Insights.
NEW for 2021!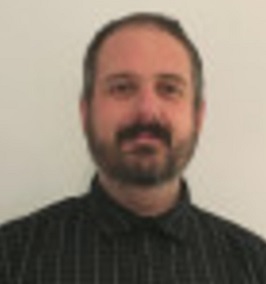 ____________________
Keagan Federici
____________________
Keagan is a freelance writer from Melbourne Australia. He has a BA in History from Macquarie University.
He is new to the editing world, with a little over a year's experience copy editing, proofreading, and ghost writing. He looks forward to helping the writers of Ink & Insights.
Ready for year number FIVE!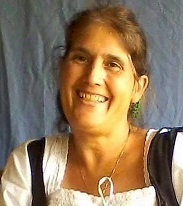 ____________________
Kimberly Egan
____________________
Kimberly discovered her love of helping other writers find their voice while working at the Kennesaw State University "Lifelong Learning Center." Since that time, she has assisted university students and writers with research, proofreading, and editing. Her primary topics of interest include horror, mystery, and fantasy fiction, as well as dog-related training, genetics, and conformation/anatomy-focused nonfiction.
Kimberly has worked for almost two decades as a freelance writer and editor. She spent several years working for Demand Media Studios, under contract as both a writer and a punch-up editor. She has acted as co-editor and writer for "Teddy Tales," the United Teddy Roosevelt Terrier Club of America newsletter and is currently working on a series of dog training articles and videos with her TRTs. Kimberly looks forward to working for a fifth year as a judge for Ink & Insights.
Ready for a Second year!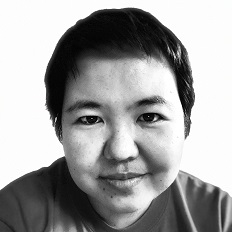 ____________________
Kristal Pinili
____________________
Kristal loves to read and will never understand the endless debate between paper books and ebooks because they're all books full of words and people should just read them and enjoy the experience. She works as a freelance writer and helps authors develop chapter outlines in between her real-life corporate job. She can help authors with content or substantive editing, proofreading, and beta reading.

Voted back for a second year
AND voted a TOP JUDGE!

____________________
Lisa Booth
____________________
Lisa is an Ithaca College graduate. She graduated with a Bachelor's in Creative Writing as well as minors in Education and Counseling in May, 2020. While at Ithaca, she was a peer tutor in the Writing Center, helping students and faculty work on their writing skills; she was an editor for the Writing department publication StillWater, and her own work has appeared in publications such as StillWater.
Lisa is currently pursuing her MSW at Sacred Heart, working with children, and of course, always reading and writing.
Voted back for a second year.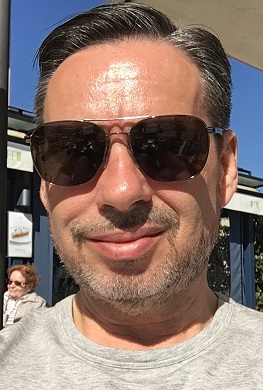 ____________________
LP Wirth
____________________
A former tech executive and Communications Director, LP has lived in Europe and the Americas. He speaks several languages and likes to read original versions when time allows. On occasion, LP corresponds with accomplished authors to consult on early or published manuscripts.
As Editor in Chief for a Floridian business, he is responsible for content management, copy editing, and proofreading. He is frequently writing copy for a Seattle based author. LP is also ghostwriting books with focus on preserving the voice of the author. His guiding principle? " Always add value to someone else's life." He hopes to do the same for aspiring writers here at Ink & Insights.
Ready for year number FOUR!
Voted Top Judge in 2020.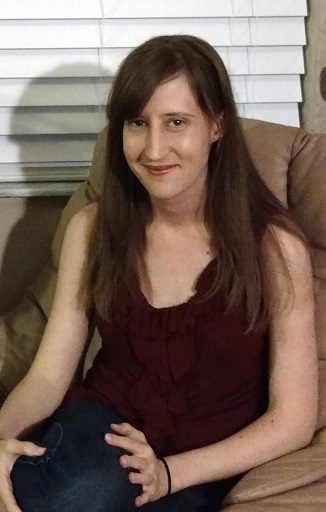 ____________________
Marcie Wood
____________________
Marcie Wood is an editor, tutor, and writing consultant with a degree in English and Creative Writing. She's worked on a variety of projects—everything from proofreading a massive engineering thesis to copyediting a Dungeons & Dragons supplements—but her greatest love is fiction: reading it, writing it, and talking about it. (Off the clock, she loves geeking out with writer friends about narrative structure and compelling characters. This makes her a good editor, but a tiring movie date.)
One of Marcie's favorite parts of editing is collaboration—helping writers develop and refine their work, so that the stories of their heart are translated clearly to the page. Delighted to be returning to the Ink & Insights team, Marcie hopes to build some lasting connections both with the writers who receive her critique and with her fellow judges.
Back for a second year.
____________________
Marilize Loxton
____________________
Marilize is a recent Creative Writing graduate from the North West University of South Africa. In 2019, she interned at the Foundry Literary + Media Literary Agency under two senior agents, and in 2020 she interned at TouchPoint Press under the senior acquisitions editor. Currently, Marilize works as a scriptwriter for an entertainment company's YouTube channels, collectively with over 1 million subscribers. When she's not reading or writing, she's probably in the kitchen baking something sweet, or in the bathroom trying - and failing - to towel off her pup after his bath.
Returning for a second year.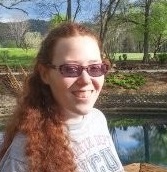 ____________________
Melody Quinn
____________________
Melody Quinn is a professional freelance writer and editor with a strong background in manuscript copyediting. She spent four years of her editing career working with novice and established authors at Touchpoint Press. She believes that there is nothing more magical than discovering a new favorite book, and she enjoys using her talents to help authors reach their goals of writing someone's favorite book. She has a BA in English and Technical Writing from SFASU.
Back for a third year.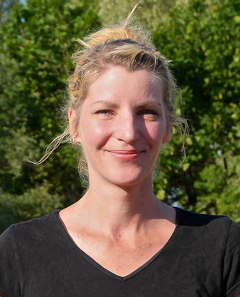 ____________________
Melony Candea
____________________
Mel is a Montana native who moved to Europe in 1998 and has been living abroad since. She studied creative writing and English at the U of M in Missoula and she's been a freelance editor for 12+ years in: fiction, graphic novels, non-fiction, education and short stories.
Her favorite role as an editor is helping new authors define and refine their story. As an avid reader, she doesn't have a preference of genres (though she does have soft spots for fantasy and horror). She's looking forward to being part of the Ink & Insights team again this year and can't wait to start reading submissions.
Ready for a second year.

____________________
Mercy Whites
____________________
Mercy graduated from University of North Texas with a BA in Psychology, a minor in English, and a love of creating stories as well as helping others create theirs. Between critiquing her fellow students when she was still in class and working individually with contestants or freelance clients, she lives nothing more than to help the creative ideas people want to share with others become the best possible versions of themselves.

Whether it be fantastic lands or someone's backyard, Mercy has always been enraptured by fiction and how it can affect its readers. She's excited for another year of visiting new worlds and meeting new characters via the Ink & Insights competition!"
Ready for a second year.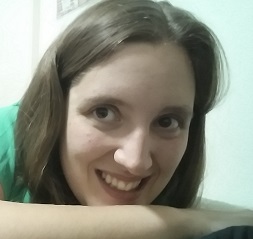 ____________________
Michaela Flanigan
____________________
Michaela has undergraduate degrees in geology and linguistics, and a Masters in geology. During her time at school and university, she worked as a content editor in local businesses and participated in a wide variety of workshops through the ACT Writer's Centre. Since graduating, Michaela has worked on everything from grant applications and scientific papers to poetry and creative writing for friends and colleagues. She has written content for large websites and is currently a reader for a European literary magazine. She is an enthusiastic reader and writer of fiction and poetry in her spare time.
Back for a Third year.
____________________
Monisha Krishnan
____________________
Monisha holds an undergraduate degree in microbiology, yet she still finds the fragrance of writing to be a powerful aroma. She finds the journey that one takes with characters while reading to be an invaluable experience. Monisha started out her career as an article writer and ghostwriter for a couple of years, having written over 90 articles. As an aspiring writer herself, she has explored different genres of writing and found that each has its own unique elements; she loves diving below the surface to give constructive criticism. She is thrilled to return to Ink and Insights as it brings out the hidden muse within each writer and provides a great chance for anyone seeking critique as well.
NEW for 2021!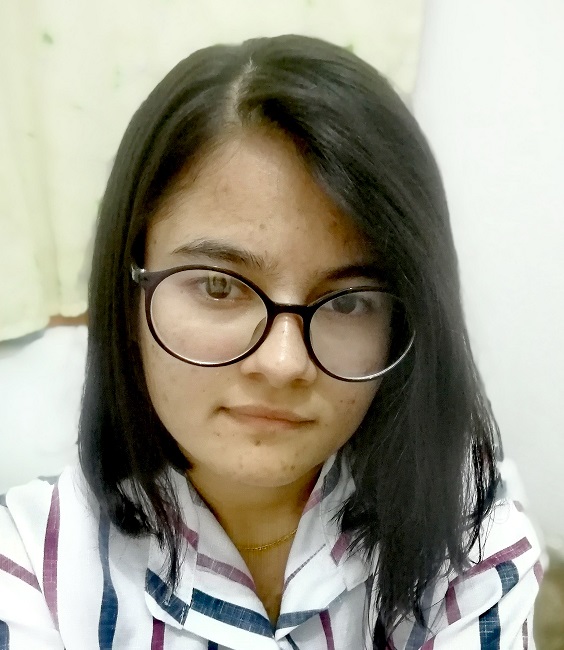 ____________________
Namita Suberi
____________________
Unable to live without one foot in fictional worlds, Namita earned a bachelor's degree in English Language and Literature from The University of Nottingham, Malaysia. An avid reader and an occasional poet, they have held the position of Chief Poetry Editor in their college literary magazine.
They started as an article writer then turned to editing and proofreading, and have since edited all kinds of work: academic, creative fiction, creative nonfiction, poems, etc. They simply love providing constructive feedback which (they hope) will help someone out there aspiring to be a writer.
NEW for 2021!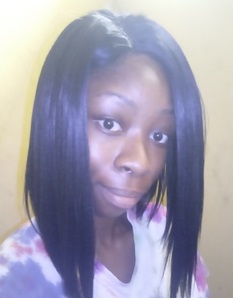 ____________________
Princess Chukwuma
____________________
Princess is a Nigerian writer and editor. Her passion for creative writing led her to writing books of her own, and ghostwriting for others as a freelancer. She loves helping authors by proofreading and doing developmental editing, and also by giving feedback concerning their manuscript without ruthlessly tearing down their self-esteem.

On board again for a FIFTH year!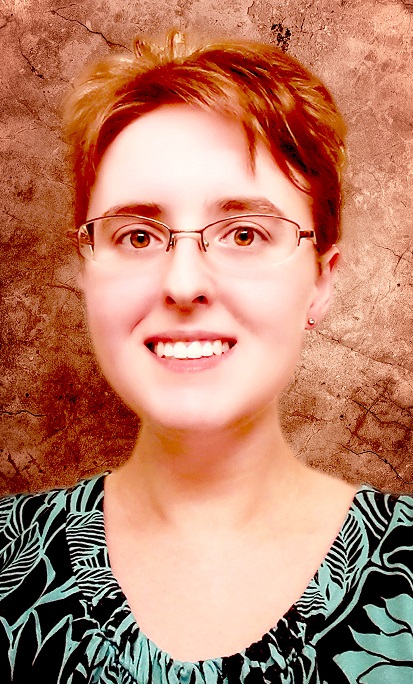 ____________________
Rachel Harden
____________________
For as long as she can remember, Rachel has fought dragons and Dark Lords, journeyed with time travelers, pirates, and outcasts, and is a frequent visitor to other worlds and societies. She is a freelance editor and graphic designer. She earned a Bachelor's degree in English from Southern New Hampshire University and a degree in graphic design from the Art Institute of Pittsburgh, which she uses to help create book covers for published authors. For over fifteen years, she has been writing fantasy and sci-fi for young adult and middle grade audiences, and enjoys stories with found-families and coming-of-age. She is always looking for a new adventure and looks forward to helping you make your book the best it can be. When she isn't reading or writing, Rachel can most likely be found drawing, learning Japanese, or dreaming of living at the beach.
Ready for a SIXTH year!

____________________
Rachel Hoff
____________________
Rachel Hoff is committed to providing quick, careful, considerate critique. She's been editing professionally for more than five years and writing for more decades than she'd prefer to admit. The bulk of her editing experience is in romance, sci-fi, fantasy, YA, and historical, but she's happy to work on almost anything (even non-fiction) that tells a story.
As an editor, Rachel can talk plot, characters, and world-building, but she's best at spotting typos and cleaning up confusing prose.
Rachel is a once (and possibly future) English teacher who has a BA and an MA in English.
NEW for 2021!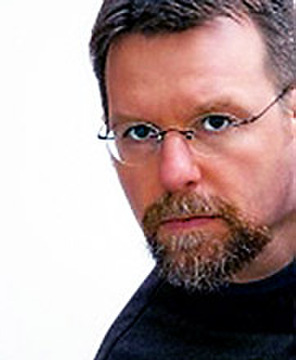 ____________________
Richard Lynch
____________________
Richard has been doing development editing for 30 years. He started performing reading critiques for a literary agency right after graduating with his MFA in fiction writing while teaching English as an adjunct at Niagara University.
He became the Senior Editor and Production Manager for a small publishing house, and then published the first of nine books with a Macmillan subsidiary. Richard continued to write and publish short prose while freelancing as a development editor during a period where technical and nonfiction writing became predictable and profitable.
Richard feels that developmental editing is an unusual place for writers or editors where there is interaction in an otherwise solitary sport.

Back for year Three.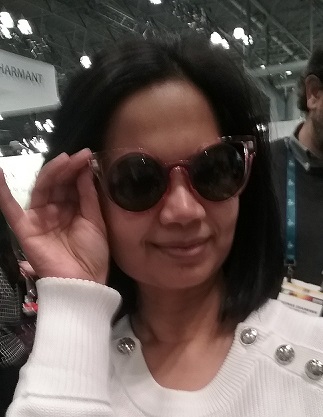 ____________________
Shabana Kayum
____________________
I am a freelance editor and writer with roots in college level tutoring and creative writing workshops. The editor's pen has held a special lure since the first true blush of my youth – roughly a half million years ago! As a developmental editor, I have helped my authors proudly self-publish their clean and polished manuscripts. I have even earned the title of "Book Doctor" by one of them! Now I hope to use both my experience and understanding of the art of the written word to give valuable feedback and insight to our contest hopefuls. Good luck to everyone, and I cannot wait to read your work!
NEW for 2021!
____________________
Shreya Gopaulsingh
____________________
Shreya is a first-year student at University studying mechanical and mechatronics engineering. She has been passionate about creative writing for a long time, and has assisted others in honing their skills in this field for the past 3 years. She enjoys helping others and reading, so helping creative writers is the perfect blend for me.
Shreya hopes to motivate budding writers so that we can all live in a much more creative world.

NEW for 2021!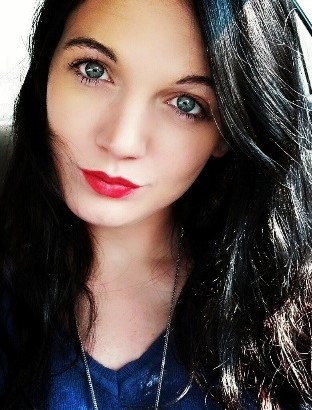 ____________________
Tamryn Willis
____________________
Tamryn is a South African freelance writer and editor who holds a Bachelor of Education degree in English, Cum Laude. She currently teaches and lectures at both a high school and a college. She is in her final year of a BCom degree. Through years of studying and freelancing, she has reviewed, critiqued, and edited thousands of texts spanning many genres.
Tamryn's skills are mentoring learners in the written language in both creative and technical pieces. As a writer and an avid reader, she has gained valuable experience in the world of literature.
Meticulous and with a keen eye for detail, Tamryn offers writers fresh insight geared toward their individual style and writing technique. She is excited to be a part of Ink and Insights in 2021 and is looking forward to your submissions.
NEW for 2021!
____________________
Valentina Kezic
____________________
Valentina Kezic is a fiction editor and proofreader with a Master's degree in English language and literature. Her favorite genres are literary fiction, YA fiction, and psychological thrillers, but she works with many other genres as well. Before becoming a freelancer, she was an English teacher, and she believes her teaching career has taught her excellent communication skills and the necessary sensitivity and empathy needed to understand another person and give comments with a balance of praise and constructive criticism.
Ready for a FIFTH year!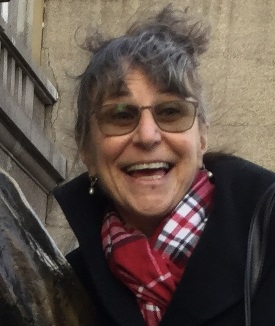 ____________________
Visnja Murgic
____________________
Visnja graduated in education from Montreal's Concordia University moons ago and continued her studies in several fields including editing and writing through Waterloo University in Ontario.
Apart from loving art making, travelling, gardening and translating, reading is at the top of the list of her favourite things to do. From current events (pandemic story anyone?) and contemporary fiction, Visnja reads a lot in just about every genre making her an ideal judge for the Ink and Insights writing contest.
She's made and kept many friendships through the contest over the years and loves this aspect of the job, but it is the search for the yearly gem that holds her highest attraction. Ink and Insights is a wonderful experience for many writers; some professionals who have published through traditional ways and amateurs, from the original Latin, meaning 'a lover of', benefit alike from the great feedback and genuine care given by the judges and Visnja is one of them.