Meet the judges who are reading all of your wonderful submissions this year.
They include the highest rated judges from last year as well as a few new ones.
This list will continue to grow, so check back often to see who will be reading this year.
COME MEET your judges on our Twitter chat feed.
Help spread the word about Ink & Insights.
See hints of what judges are reading.
Ask questions.
Get tips.
New for I&I 2020

____________________
Abigail Wild-Baia
____________________
Abigail loves immersing herself into stories to help new authors turn their words into art. She earned her M.F.A. in Creative Writing, as well as a Graduate Certificate in Online Teaching of Writing from Southern New Hampshire University.
Abigail is an educator at heart, she not only teaches high schoolers about literature but also runs online creative writing workshops for adults. She currently serves as the director of the Young Writers Workshop at Messiah College. Abigail has put her creative spirit to use as a developmental editor, writing coach, and ghostwriter.
Returning for a Third year.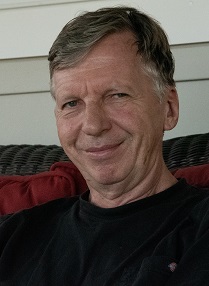 ____________________
Alex Gruenberg
____________________
Alex has spent over 30 years helping beginning writers find their voices and develop their skills. He enjoys the process of finding the hidden gold in a manuscript and working with the writer to refine and polish it. With BA and MA degrees in literature from Lycoming College and Bucknell University, he also has solid experience teaching both fiction and nonfiction at the college level. He now works as a freelancer. His wide-ranging life experience includes caving and climbing, making and playing guitars, working as an auto mechanic and sailing a tall ship.
New for I&I 2020!

____________________
Allison LaBorde
____________________
Allison graduated in 2014 with a Bachelor of Arts degree in English from Thomas Edison State University after completing an accelerated two-year program. It was here that her reading experience was broadened and she obtained valuable skills of analysis and editing. Since then, she has worked mainly in the financial industry honing her skills in technical and procedural writing. She has also worked as a freelance writer for a couple of small periodicals, focusing primarily on historical features, and has continued the side-hustle she began in college of tutoring students in writing and composition. She is excited to join the I&I team and is looking forward to a great contest.
TOP-RATED JUDGE in 2018 and 2019!
Ready for a Third year.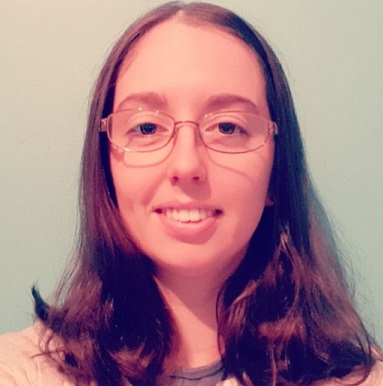 ____________________
Amy Hong
____________________
Amy loves to immerse herself into fictional worlds and is passionate about helping writers to become more confident and skilled in their craft. She holds a Bachelor of Arts in English and Modern History and is currently undertaking a Master of Teaching. She freelances as a writer/editor in her spare time, and can often be found - like Belle - with her nose stuck in a book. She is returning for a third year as an I&I judge and is eagerly awaiting submissions.
Ready for a FOURTH year!
____________________
Ayesha Saleem
____________________
Ayesha has lived in the world of books for as long as she can remember. Exploring castles, solving mysteries, and riding fictional horses are her favorite pastime. She is a freelance editor and has an experience of over seven years. She has also taught English literature and creative writing to college students. She has a fiction editing certificate from Publishing Training Center. She hopes to bring her experience as an editor and a creative writing coach to good use in her feedback for the Ink and Insights contestants.
She is excited to join the Ink & Insights team again this year and hopes to read some amazing stories as well as offer some amazing feedback in return.
Ready for a Third year.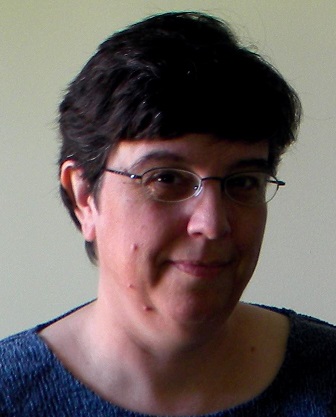 ____________________
Beth Lee-De Amici
____________________
Beth is a published author of fiction, non-fiction, and poetry, and has recently completed her first novel, a humorous paranormal thriller. She holds the Professional Certificate in Editing from UC Berkeley Extension and a PhD in Music (historical musicology) from the University of Pennsylvania. Beth has nearly 20 years' experience as a writer and as an evaluator of others' writing, mostly in her capacity as a university instructor and more recently as a freelance editor and ghostwriter.
Now she returns to Ink & Insights hoping to bring her experience as a teacher and a writer to bear in helping others tell their stories, too.
Returning for a Fourth year!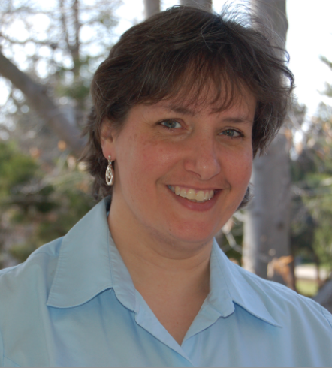 ____________________
Betsy Natter
____________________
Betsy is a freelance writer, editor and blogger who holds a BA in Journalism from Temple University. She currently works with a variety of media companies and non-profit organizations editing and enhancing their web content and marketing materials. She also writes literature study guides for BookRags.com and has been published in several devotional compilations. She has a passion for reading, writing and studying the art of "story" and hones her own writing and editing skills by participating in writer's critique groups and attending conferences and workshops. She looks forward to reading author submissions and helping new authors hone their craft as well.
New for I&I 2020

____________________
Billye Dotson
____________________
Billye earned her BA in English: Publishing Arts from Lewis-Clark State College, where she also worked as the Editor-in-Chief of the college newspaper and president of the literary journal. She discovered her love of editing taking creative writing courses, working as a tutor in the writing center, and helping friends edit their chapbooks and short stories in her spare time. After graduating, she packed up way more books than could reasonably fit in her car and moved from Idaho to New York. She loves telling stories of her own but loves helping others tell theirs even more.
Ready for a Third year.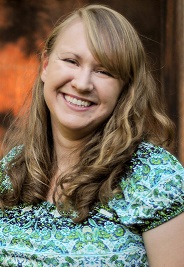 ____________________
Carrie Finke
____________________
Carrie Finke earned her BA in Creative Writing from Brigham Young Univeristy-Idaho in 2014. After participating in loads of writing workshops, she has discovered that one of the best ways to improve her own writing is by helping others to improve theirs. She strives to give fellow authors the sort of feedback and insights she would like to receive on her own work. When Carrie isn't writing, you can find her spending time with her family, painting unicorns, or working in her garden.
Nine years and counting!

____________________
Catherine York
____________________
Catherine began studying writing in 2009 when she was laid off from her job during the recession. While writing her novel and attending critique groups, she discovered a passion (and talent)for picking apart other people's work. She decided to take some editing and writing classes, then in 2011, she created Critique My Novel. In 2012, CMN's first annual writing contest was born.
Catherine has two associate degrees from Amarillo College where she graduated with honors. She was also on the Dean's List.
This will be Catherine's Ninth year as judge and admin of Ink & Insights. She sadly doesn't read many submissions lately, but she does enjoy chatting with the writers.
Ready for a Third year.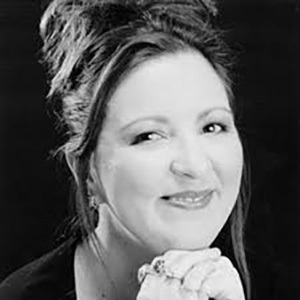 ____________________
Christina Wedberg
____________________
Christina was a winner of the American Penwoman's Scholarship Award in 1989. She holds a BFA from the American Conservatory of Music and a Master of Fine Arts from The New School for Social Research in New York, NY. Christina has been a freelance writer/editor/illustrator since 2010.
In addition to freelance work writing for the educational and health & wellness market, she currently works as a designer/illustrator for children's literature and products. She loves to help new writers find their own special voice and looks forward to reading all of the wonderful submissions.
Ready for a Fourth year!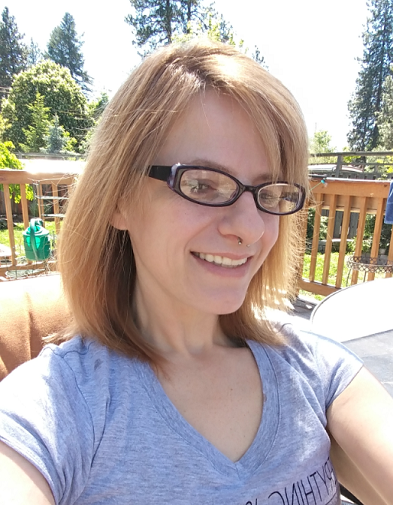 ____________________
D
awn
Olmo
____________________
Dawn holds a bachelor's degree in Creative Writing and a master's degree in Rhetoric and Technical Communication from Eastern Washington University. For the past 9 years, she has done extensive freelance editing and writing for self published and indie writers. Many of her clients return to her again and again with new work.
Not only has she had a plethora of experience editing self-published authors, she also has experience in judging writing contests, reading submissions for literary journals, and giving feedback to burgeoning writers. There is nothing she enjoys more than sitting in front of the computer and editing, knowing she is helping writers create stronger stories, characters, plotlines, and grammar.
Returning for a FIFTH year!

____________________
Denise Stern
____________________
Denise has been a freelance ghostwriter and editor for over fifteen years. She is also experienced in providing manuscript evaluation and critiques for authors. She enjoys mentoring and instructing new authors as much as she enjoyed being mentored throughout her early writing career. A voracious reader since she picked up her first book (and she remembers it too), she has loved to read and write. From Shakespearean literature to full length novels and short stories of all (well most all) genres, this love of the written word has enriched her life and her dedication to help new authors develop and hone their writing chops.
This is Denise's fifth year as an Ink & Insights judge and she looks forward to reading author submissions and helping contestants grow as writers.
Back for a Third year!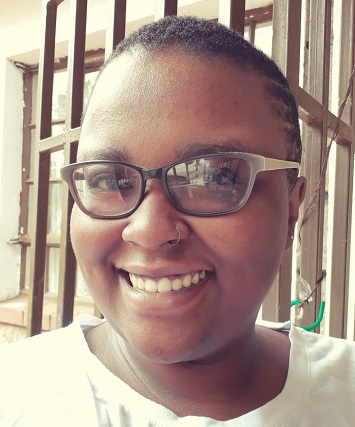 ____________________
Esther Kiburi
____________________
Esther Kiburi is an avid reader from Kenya, Africa. Her passion for books has always been paramount to her every day life. She holds a Bachelors and Masters degree in Music and is currently pursuing a Doctorate degree in the same. Her love for books, and appreciation for the artistry behind literary works, ignited a passion to begin offering her services as an editor and proofreader for written works in a variety of formats and genres since 2015.
New for I&I 2020

____________________
Ian Tan
____________________
Ian graduated the budding summer of 2019 from Messiah College with a Bachelor of Arts in English (concentrating in Creative Writing). His college career had given him plenty of exposure to various genres of literature (from classic epics to play scripts to YA novels). Practice at writing and peer reviewing these same genres has developed his eye for critiquing creative works like the stories submitted for Inks & Insights. In addition to academics, Ian volunteered for two years as a column writer for the Pulse, Messiah College's news website, further honing his storyteller abilities.
Ian finds joy in interacting with other writers' pieces and seeing their passion radiate through their art. As someone who shares the process of his own writing only with close ones, he has such admiration for all who are willing to be vulnerable by submitting their stories to Inks and Insights. He is honored to receive every piece that comes his way and wishes all contestants a healthy journey of learning.
TOP-RATED JUDGE in 2018 and 2019!
Ready for a Third year.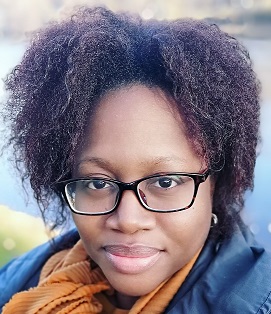 ____________________
Jackie Jones
____________________
Jackie is a Barbadian-British writer and editor. She loves developmental editing, writing fiction and creative nonfiction, and writes about writing on Pages Unforgotten.
Jackie's excited to start digging into your Ink and Insights submissions. Speculative fiction, thriller/mystery, and action/adventure are among her favorites. She's also on the lookout for those featuring Caribbean settings, original creatures/aliens/odd animals, and love/hate friendships or partnerships.
Returning for a FOURTH year

____________________
Jake Waller
____________________
Jake's a UK-based editor who ditched a career in engineering to pursue his love of words. It was at the university creative writing society in Durham that he realized how enjoyable firmly but gently picking manuscripts apart could be! He tweets about his I&I assignments using #AskIandI and is passionate about helping authors realize their dreams so that they don't have to worry about getting a 'real' job.
There's a good chance he'll be your judge if your MS includes 'horror' in the genre!
Returning for a Second year.

____________________
Jasmine Wagner
____________________
Jasmine earned her degree in English from Clark College and graduated with honors. She then went on to hone her knowledge of editing with a specialized copyediting certificate from the University of California, San Diego. Before graduating she worked as an English and Japanese tutor in college, and was a part of the school newspaper in high school. Jasmine currently works as a freelance editor and writer helping people to create and perfect their writing while living in the Pacific Northwest with the love of her life- her dog, Maddy.
New for I&I 2020

____________________
Jennifer Haskin
____________________
Jennifer Haskin has a passion to help other authors with their writing journey, as well as achieving their publishing goals. She spent a few years learning the ropes of the publishing world as a literary agent, and then a publishing consultant, helping authors ready their submission materials to get the best shot at the contract of their dreams.
An author herself, Jennifer works on marketing her YA fantasy romance trilogy and writing a new series, all while helping authors perfect their books as Associate Editor for Touchpoint Press.
She is honored to be a new judge for the annual writing contest Ink & Insights in 2020.
Returning for a Second year.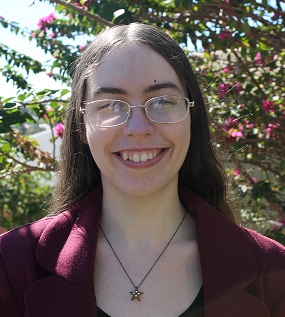 ____________________
Jennifer Jarman
____________________
In 2014, Jennifer attained her BA Majoring in Writing and Theatre from the University of New England (Armidale, Australia), going on in 2016 to earn her BA with Honours in Theatre. She has since been dividing her time between administrative duties, coaching her friends and family with their creative projects, and freelancing as an editor/writer. Her most recent work has included proofreading articles, writing short stories and poetry, editing play scripts, and ghost writing.
She enjoys exploring new written worlds and looks forward to reading and reviewing in 2020.
New for I&I 2020

____________________
Jennifer Sala
____________________
Jennifer has also studied literature, history, anthropology, and psychology. The empowering and destructive abilities of words has always been an intrigue for her- they can be toys, weapons, or tools so study them diligently and chose them mindfully! She enjoys helping people come to their fullest potential and pursue their passions in any way she can and this has been such a fun way to do that. One of her favorite teachers used to say "You cannot treat everyone equally, but you must treat everyone equally fairly" and that has stuck with her all these years. Building people up insightfully and graciously works better than tearing people down, but open honesty is essential if progress is to be made. She loves intellectual pursuits, exercises in critical thinking, and indulging in another's perspective. Coming from a long line of travelers, writers, and educators, the art of storytelling is ingrained in her being.
We are thrilled to have Jessica back for a FIFTH year!
____________________
Jessica DeBruyn
____________________
Jessica has been working as a freelance editor and writer for more than a decade. Her greatest passion is helping authors to craft compelling (and saleable) stories, usually in popular fiction genres and those for middle grade or young adult readers. She attended the Ryerson University Publishing Program, as well as being a graduate of the Writing program at Vancouver Film School and the Drama program at the University of Toronto. She is currently diving further into her studies and training at the U of T Creative Writing school.
Jessica is a member of the editing team at The Rights Factory literary agency, is the editor-in-residence for the website SoYouWanttoWrite.org and is the co-host of the publishing podcast Pub Hub.
Ready for a Second year!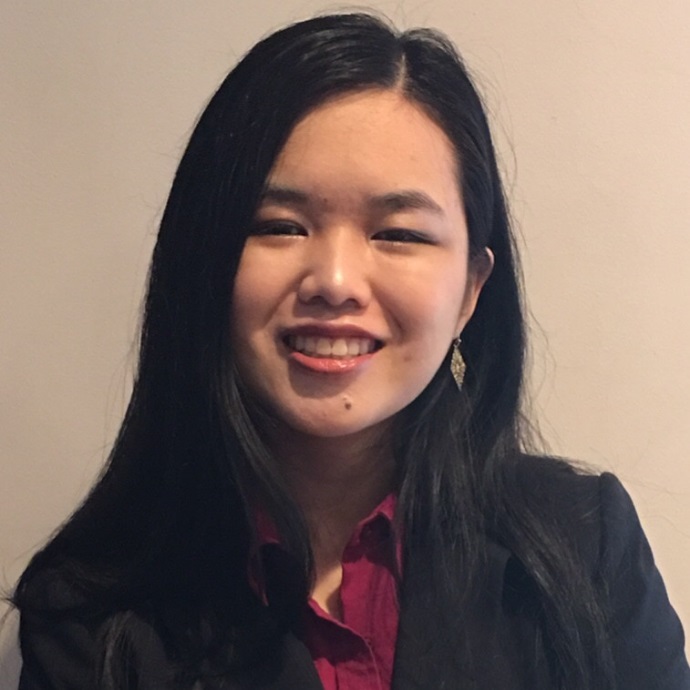 ____________________
Katie Borg
____________________
Katie is a junior at Cornell University, concentrating in English/Creative Writing. To that end, she has dissected the language of many texts and engaged in heated debates over their meanings. She is a freelance illustrator, graphic designer, and writer with more than five years' experience. She has taught writing skills to middle-school children and assisted classmates and colleagues by proofreading and editing. She has written opinion pieces for a popular news website, research papers and reports, and, of course, fiction.
She is looking forward to 'meeting' many new authors and helping them grow in their craft.
Ready for a FORTH year!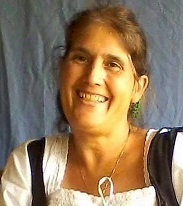 ____________________
Kimberly Egan
____________________
Kimberly discovered her love of helping other writers find their voice while working at the Kennesaw State University "Lifelong Learning Center." Since that time, she has assisted university students and writers with research, proofreading, and editing. Her primary topics of interest include horror, mystery, and fantasy fiction, as well as dog-related training, genetics, and conformation/anatomy-focused nonfiction.
Kimberly has worked for almost two decades as a freelance writer and editor. She spent several years working for Demand Media Studios, under contract as both a writer and a punch-up editor. She is currently co-editor and writer for "Teddy Tales," the United Teddy Roosevelt Terrier Club of America newsletter. Kimberly looks forward to working for a fourth year as a judge for Ink & Insights.
Back for a FOURTH year!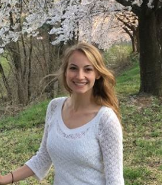 ____________________
Lauren Carson
____________________
Lauren earned her bachelor's degree in English and her minor in French at Louisiana College where she graduated Summa Cum Laude. While in school, she worked for three years as a writing assistant in the college Writing Center, in addition to participating in the school's yearly creative writing publication and serving as a tutor for students with learning disabilities.
She has had a passion for the power of language since she was young, and she pursues her writing through poetry, creative nonfiction, and her blog. She is currently working as a freelance editor and an online ESL teacher for Chinese students while living in Germany with her husband.
Returning for a FIFTH year!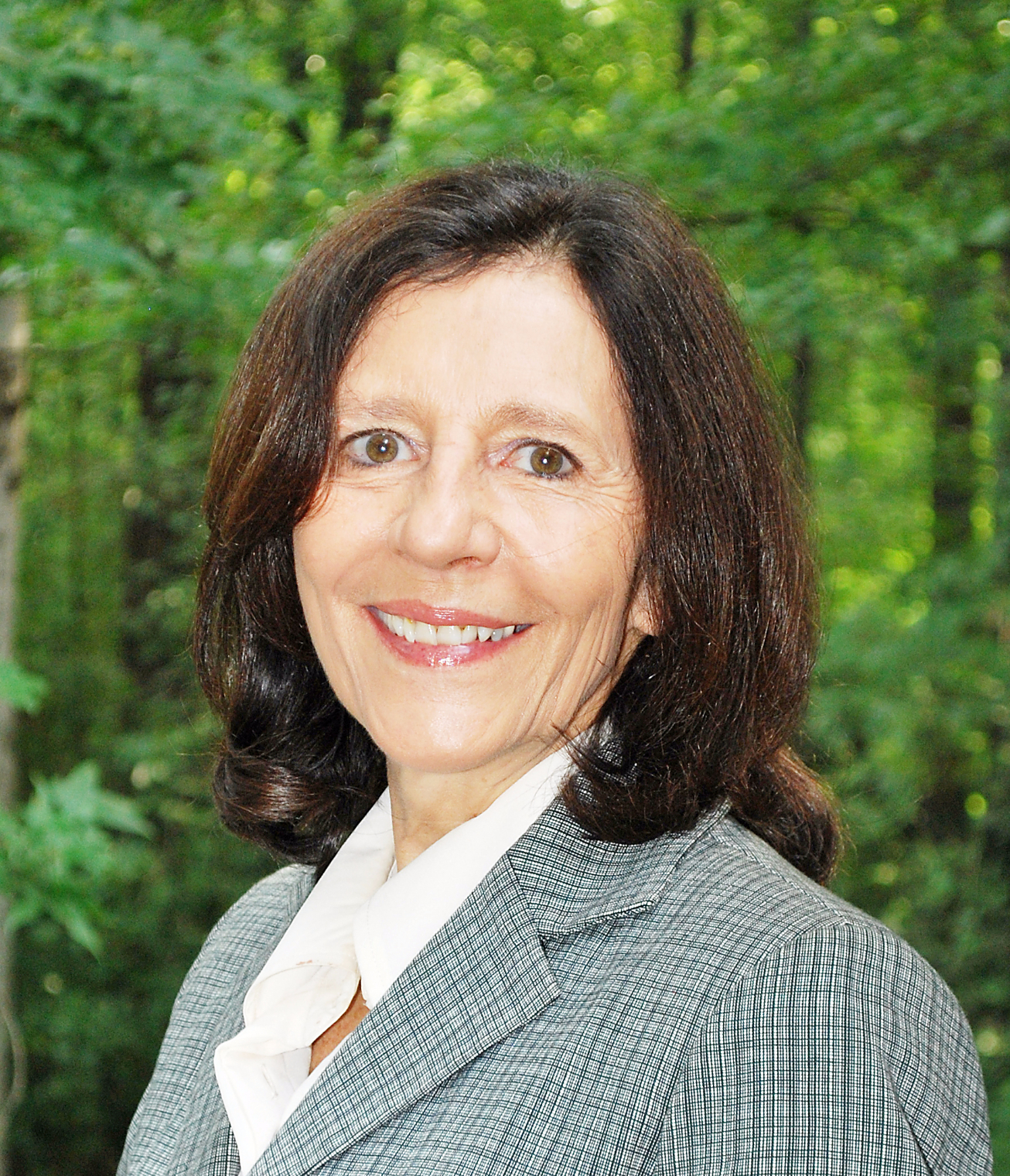 ____________________
Linda Kirwin
____________________
Originally from England, Linda graduated from high school in the U.K. with awards in English, Drama and French. She received her bachelor's degree from Oberlin College in English and Communications. Linda was a writer for the College newspaper. Her graduate work was at the University of Virginia where she was the recipient of a Governor's Fellowship.
She has 10 years of experience in community journalism as Editor of a monthly publication in her county in the Atlanta area. She spearheaded a writer's series for the Woodruff Arts Center, hosting nationally recognized authors (e.g. Alice Walker, Ha Jin, P.D. James to name a few). She has provided consulting and editing services to new playwrights as part of a New Works project. Linda is under contract with three national consulting firms PRN as a Scientific Writer and federal grants specialist.
Linda has worked with several writers on their novels, including a YA fiction series, a historical fiction book series and a Judges' Favorite from 2018. She particularly enjoys working with writers for deep editing and content analysis in most genres.
New for I&I 2020

____________________
Lisa Booth
____________________
Lisa is a recent Ithaca College graduate. She graduated with a Bachelor's in Creative Writing as well as minors in Education and Counseling. While at Ithaca, she was a peer tutor in the Writing Center, helping students and faculty work on their writing skills; she was an editor for the Writing department publication StillWater, and her own work has appeared in publications such as StillWater.
Lisa is currently pursuing her MSW at Sacred Heart, working with children, and of course, always reading and writing.
New for I&I 2020!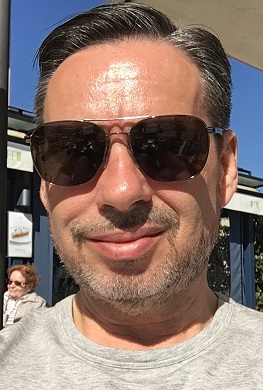 ____________________
LP Wirth
____________________
A former tech executive and Communications Director, LP has lived in Europe and the Americas. He speaks several languages and likes to read original versions when time allows. On occasion, LP corresponds with accomplished authors to consult on early or published manuscripts.
As Editor in Chief for a Floridian business, he is responsible for content management, copy editing, and proofreading. He is frequently writing copy for a Seattle based author. LP is also ghostwriting books with focus on preserving the voice of the author. In addition, he is a language reviewer for a European translation business. His guiding principle? " Always add value to someone else's life." He hopes to do the same for aspiring writers here at Ink & Insights.
Back for a Third year!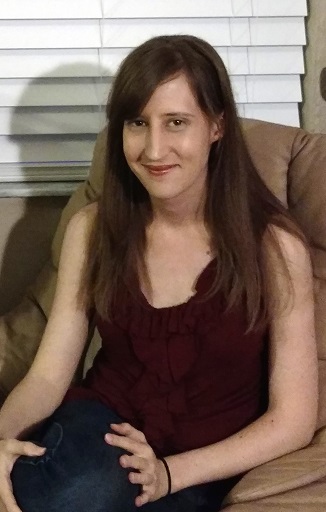 ____________________
Marcie Wood
____________________
Marcie Wood is an editor, tutor, and writing consultant with a degree in English and Creative Writing. She's worked on a variety of projects—everything from editing a massive engineering thesis to proofreading a D&D book of spells—but her greatest love is fiction: reading it, writing it, and talking about it. (Off the clock, she loves geeking out with writer friends about all of the specific parts of a story that made it work. This makes her a good editor, but a tiring movie date.)
One of Marcie's favorite parts of editing is collaboration—helping writers develop and refine their work, so that the stories of their heart translate to the page as clearly as possible. Delighted to be returning to the Ink & Insights team, Marcie hopes to build some lasting connections both with the writers who receive her critique and with her fellow judges.
New for I&I 2020!
____________________
Marilize Loxton
____________________
Marilize is currently pursuing a degree in English Literature and Creative Writing at the North West University of South Africa. In 2019, she interned at the Foundry Literary + Media Agency, and at the start of 2020, she was accepted into an editorial program at TouchPoint Press. She's a self-proclaimed book hoarder, and will probably need a new bookshelf soon.
New for I&I 2020!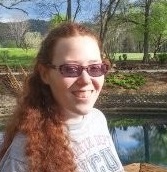 ____________________
Melody Quinn
____________________
Melody Quinn is a professional freelance writer and editor with a strong background in manuscript copyediting. She spent four years of her editing career working with novice and established authors at Touchpoint Press. She believes that there is nothing more magical than discovering a new favorite book, and she enjoys using her talents to help authors reach their goals of writing someone's favorite book. She has a BA in English and Technical Writing from SFASU.
Returning for a THIRD year.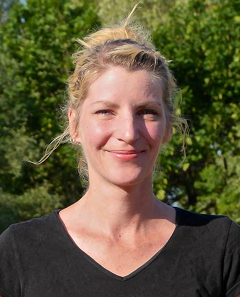 ____________________
Melony Candea
____________________
Mel is a Montana native who moved to Europe in 1998 and has been living abroad since. She studied creative writing and English at the U of M in Missoula and she's been a freelance editor for 12+ years in: fiction, graphic novels, non-fiction, education and short stories.
Her favorite role as an editor is helping new authors define and refine their story. As an avid reader, she doesn't have a preference of genres (though she does have soft spots for fantasy and horror). She's looking forward to being part of the Ink & Insights team again this year and can't wait to start reading submissions.
Back for a Second year!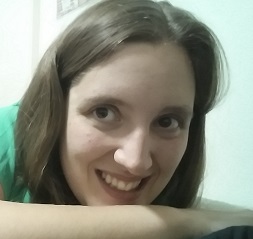 ____________________
Michaela Flanigan
____________________
Michaela has undergraduate degrees in geology and linguistics, and a Masters in geology. During her time at school and university, she worked as a content editor in a local businesses and participated in a wide variety of workshops through the ACT Writer's Centre. Since graduating, Michaela has worked on everything from grant applications and scientific papers to poetry and creative writing for friends and colleagues. She has written content for large websites and is currently a reader for a European literary magazine. She is an enthusiastic reader and writer of fiction and poetry in her spare time.
Back on the team for a FOURTH year!

____________________
Pamela Taylor
____________________
Pamela is the award-winning author of the Second Son Chronicles, which has garnered strong consumer and professional reviews (the third volume will be released on 11 June 2020). She is also an active freelance editor, with both traditionally published and self-published works in her portfolio. Her experience spans multiple genres. Participating in Ink & Insights is one of her favorite ways to connect with writers along their journey to publication. The third hat she wears is as a columnist for DIY MFA. She's delighted to be back with I&I for a fourth year and looking forward to some good reading.
Ready for a Fourth year!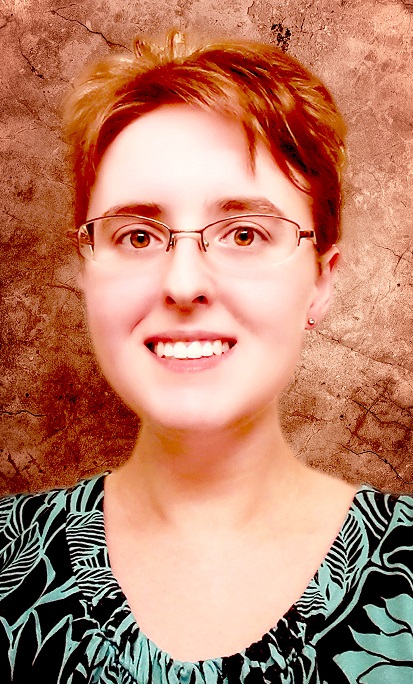 ____________________
Rachel Harden
____________________
For as long as she can remember, Rachel has fought dragons and Dark Lords, journeyed with time travelers, pirates, and outcasts, and is a frequent visitor to other worlds and societies. She is a freelance editor and has a Bachelor's degree in English from Southern New Hampshire University; she also has a degree in graphic design. She has been writing fantasy and sci-fi for young adult and middle grade audiences for over fifteen years, and enjoys stories with found-families and coming-of-age. She is always looking for a new adventure and looks forward to helping you make your book the best it can be. When she isn't reading or writing, Rachel can most likely be found drawing, learning Japanese, or dreaming of living at the beach.
Ready for a FIFTH year!

____________________
Rachel Hoff
____________________
Rachel Hoff loves stories. She's been editing professionally for the past five years. The bulk of her experience is in romance, sci-fi, fantasy, YA, and historical, but she's happy to work on almost anything (even non-fiction) that tells a story. As an editor, Rachel is decent at developmental editing, but best at noticing and fixing picky little problems. In addition to editing, Rachel writes fiction and has participated in a critique group for more than a decade. She has an MA and a BA in English, and she once taught English for a living.
New for I&I 2020!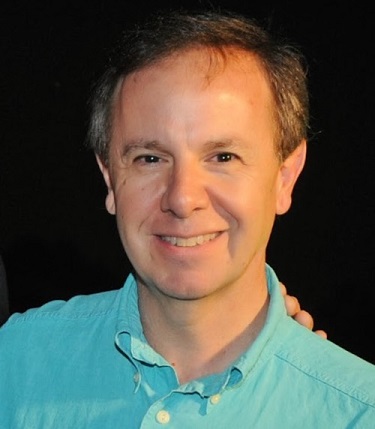 ____________________
Randy Tatano
____________________
Randy is a former local television reporter and network field producer. Broadcasting taught him the value of editing, as he had to tell a complete story every day in 90 seconds. He runs a mentoring service for young reporters, teaching writing and editing.
He is the author of 24 novels under a few pen names (ten published by HarperCollins), three journalism textbooks and one co-authored biography. He's swapped manuscripts with several professional authors for years, trading critiques and editing. Randy loves helping new writers, since a few veteran authors helped him when he was just starting out. Anything political grabs his attention.
Returning for a Second year.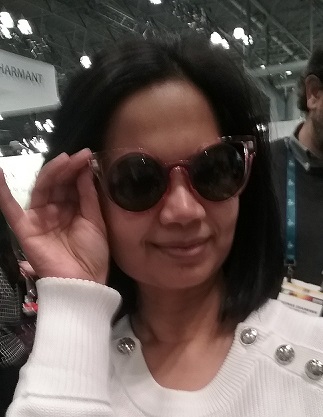 ____________________
Shabana Kayum
____________________
Shabana first discovered her talent for analyzing and critiquing the written word when she worked as an English tutor at her college's writing center. The editor's red pen held a special lure! For a little over a decade now, Shabana has been offering up her services as an online freelance editor to those who wish to proudly self-publish a clean and polished manuscript. She has given authors the confidence to publish through Amazon and Authorhouse. Now she hopes to use her experience as a developmental editor to give valuable feedback and insight to our contest hopefuls.
New for I&I 2020

____________________
Shelby Leith
____________________
Shelby has been studying the art of writing her entire life and is ready to take her love of the craft and use her knowledge of it, to assist and inspire others.
Shelby is a published freelance writer, having contributed numerous front-page editorials for a widely popular, Canadian, health and fitness publication. She also fulfills the need to get her creative juices flowing by working as a ghostwriter in the women's fiction, romance, paranormal, and Cozy mystery genres.
TOP-RATED JUDGE in 2018!
Back for a Second year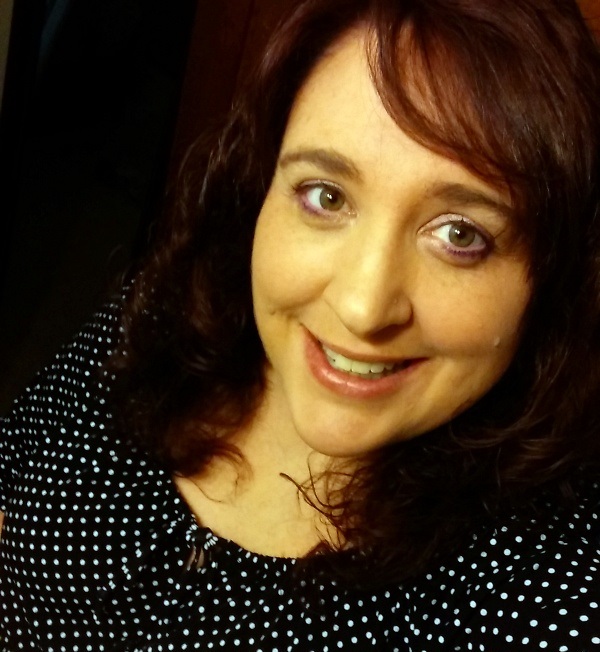 ____________________
Stacey Turner
____________________
Stacey is the former owner and managing editor of Angelic Knight Press. As such, she sat on panels at the World Horror Convention and KillerCon, and took pitches. She read submission after submission and published several anthologies, novels, and novellas. After selling the press, she continued to work as Managing Editor for several other small presses, as well as freelance editing, and writing. She's worked with authors, both famous and just starting out, in a variety of genres, though horror remains her favorite. She has professional experience editing novels, novellas, and short stories. She's currently the Darkling Around the World Project Manager for Lycan Valley Press Publications. She's also edited several anthologies, the most recent being Final Masquerade, published by LVPP. She loves helping writers develop their craft.
Returning for a second year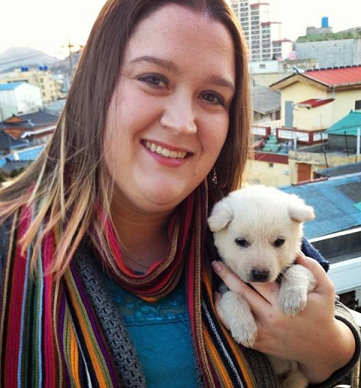 ____________________
Tiernee Maloney
____________________
Tiernee is in her senior year at Penn State University studying Economics. Being a math major, there is nothing she loves more than getting away from numbers and immersing herself in literature. From 2013-2019 she lived in South Korea as an English teacher and tutor. She also edited and proofread online works of fiction for now published authors. She has the most experience with YA, fantasy, middle grade, romance, and has recently discovered a love for mystery. She was a judge for I&I before and is excited to get back and discover exciting new worlds while helping budding authors achieve their dreams.
Ready for a Fourth year!

____________________
Visnja Murgic
____________________
Visnja was born in Croatia and raised in Canada. She spent 17 years proofreading for her typesetter husband while teaching English and art to high school students. In the last six years, Visnja has edited books for published authors and freelanced her skills. Visnja is a graduate of Concordia University of Montreal, QC and had studied fiction writing through Waterloo University of Waterloo, ON. She loves to read and is excited to join the Ink & Insights judging team for another year.