This year's team is still being built as survey results come in.
We want to keep the team strong and only include the judges who 2018 writers said did a phenomenal job.
This list will continue to grow, so check back often to see who will be reading this year.
We hope you are ready for more great feedback.
Ready for a Second year.
____________________
Allyssa Alvarado
____________________
Allyssa earned her BA in English with a Creative Writing Emphasis from John Brown University in 2016. She has tutored both Academic and Creative Writing, held a position as Copy Desk Chief on a small newspaper publication, worked as a copy editor for multiple journalistic publications, as well as published news articles of her own.
She currently works in the Marketing and Communications Department at local university where she lives, and regularly writes and edits web content and journalistic articles.
She loves to help new writers learn and hone their craft and is excited to work with the writers of Ink & Insights 2019.
TOP-RATED JUDGE in 2018!
Ready for a Second year.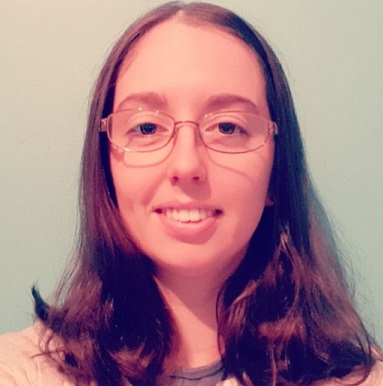 ____________________
Amy Hong
____________________
Amy earned her Bachelor of Arts through Macquarie University in 2017. She studied modern history and English literature, and has taught English in China. A large part of her degree consisted of critiquing literature and creative writing studies, and has an excellent working knowledge of the various aspects and narrative techniques of creative writing. She is pursuing a Master of Primary Teaching, and has a small resume writing business on the side.
This is her second year on the Ink & Insights judges panel and she looks forward to reading and helping the writers to improve their skills!
Returning for a FOURTH year!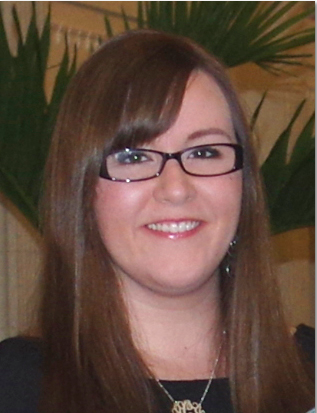 ____________________
Ashley Caldwell
____________________
Ashley earned her BA in English from the University of Illinois Urbana-Champaign in 2006. Her studies there focused on English literature and through that she developed an affinity for analyzing literature, as well as proofreading and editing. After finishing her undergraduate work, Ashley began her career in the communications field. A few years later she decided to further both her education and her career by going back to school, and in 2011 she acquired her MA in English from Northern Arizona University.
As a communications professional she is responsible for proofreading and reviewing various types of publications. In addition to proofreading/editing, Ashley has also accumulated quite a bit of writing experience, including working as freelance writer for a local newspaper for several years, which offered her a look at the other side of the writer/editor coin. She is excited to work with new writers as they hone their craft.
Ready for a Third year!
____________________
Ayesha Saleem
____________________
Ayesha is a freelance editor with six years of experience in the editing field. She holds a Masters degree in English and a Fiction editing certificate from Publishing Training Centre. Reading and writing stories has now become a second nature to her.
She is excited to join the Ink & Insights team again this year and hopes to read some amazing stories as well as offer some amazing feedback in return.
Returning for a Fourth year!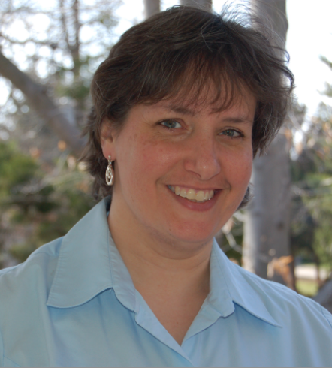 ____________________
Betsy Natter
____________________
Betsy is a freelance writer, editor and blogger who holds a BA in Journalism from Temple University. She currently works with a variety of media companies and non-profit organizations editing and enhancing their web content and marketing materials. She also writes literature study guides for BookRags.com and has been published in several devotional compilations. She has a passion for reading, writing and studying the art of "story" and hones her own writing and editing skills by participating in writer's critique groups and attending conferences and workshops. She looks forward to reading author submissions and helping new authors hone their craft as well.
EIGHT years and counting!

____________________
Catherine York
____________________
Catherine began studying writing in 2009 when she was laid off from her job during the recession. While writing her novel and attending critique groups, she discovered a passion (and talent)for picking apart other people's work. She decided to take some editing and writing classes, then in 2011, she created Critique My Novel. In 2012, CMN's first annual writing contest was born.
Catherine has two associate degrees from Amarillo College where she graduated with honors. She was also on the Dean's List.
This will be Catherine's seventh year as judge and admin of Ink & Insights.
Ready for a Second year.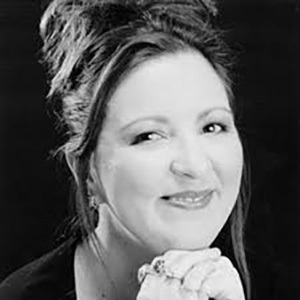 ____________________
Christina Wedberg
____________________
Christina was a winner of the American Penwoman's Scholarship Award in 1989. She holds a BFA from the American Conservatory of Music and a Master of Fine Arts from The New School for Social Research in New York, NY. Christina has been a freelance writer/editor/illustrator since 2010.
In addition to freelance work mainly focused on book reviews and writing for the educational market, she currently works as an editor for a well-known online content website and as a health and wellness writer for Plushcare.com. She loves to help new writers find their own special voice and looks forward to reading all of the wonderful submissions.
Ready for a Third year!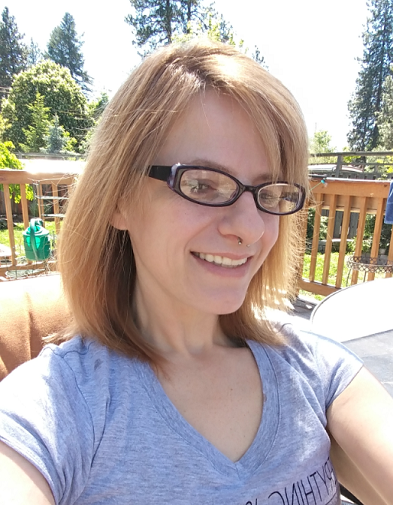 ____________________
D
awn
Olmo
____________________
Dawn holds a bachelor's degree in Creative Writing and a master's degree in Rhetoric and Technical Communication from Eastern Washington University. For the past 9 years, she has done extensive freelance editing and writing for self published and indie writers. Many of her clients return to her again and again with new work.
Not only has she had a plethora of experience editing self-published authors, she also has experience in judging writing contests, reading submissions for literary journals, and giving feedback to burgeoning writers. There is nothing she enjoys more than sitting in front of the computer and editing, knowing she is helping writers create stronger stories, characters, plotlines, and grammar.
Returning for a Fourth year!

____________________
Denise Stern
____________________
Denise has been a freelance ghostwriter and editor for over fifteen years. She is also experienced in providing manuscript evaluation and critiques for authors. She enjoys mentoring and instructing new authors as much as she enjoyed being mentored throughout her early writing career. A voracious reader since she picked up her first book (and she remembers it too), she has loved to read and write. From Shakespearean literature to full length novels and short stories of all (well most all) genres, this love of the written word has enriched her life and her dedication to help new authors develop and hone their writing chops.
This is Denise's fourth year as an Ink & Insights judge and she looks forward to reading author submissions and helping contestants grow as writers.
Back for a Second year!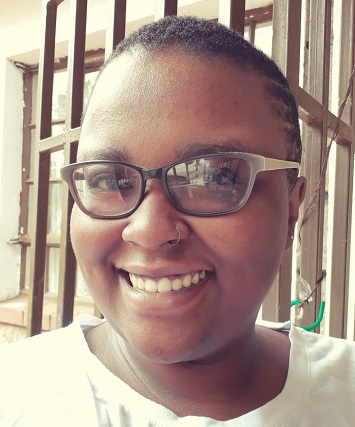 ____________________
Esther Kiburi
____________________
Esther Kiburi is an avid reader from Kenya, Africa. Her passion for books has always been paramount to her every day life. She holds a Bachelors and Masters degree in Music and is currently pursuing a Doctorate degree in the same. Her love for books, and appreciation for the artistry behind literary works, ignited a passion to begin offering her services as an editor and proofreader for written works in a variety of formats and genres since 2015.
TOP-RATED JUDGE in 2018!
Ready for a Second year.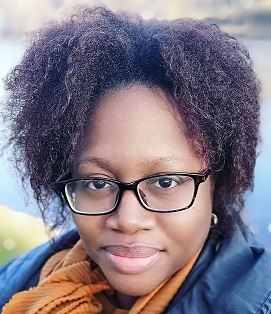 ____________________
Jackie Jones
____________________
Jackie is a British-Barbadian writer and editor. Her academic and professional backgrounds feature journalism, and creative writing - the backbone of everything words-related she does.
For eight years she's been tracking changes and filling up comment bars. Her genuine desire to help writers improve and succeed, has deepened her love of developmental editing specifically.
Jackie's looking forward to your I&I submissions. Speculative fiction and thriller are among her favorites, and she's on the lookout for those with a Caribbean twist.
Returning for a FOURTH year

____________________
Jake Waller
____________________
Jake's a UK-based editor who ditched a career in engineering to pursue his love of words. It was at the university creative writing society in Durham that he realized how enjoyable firmly but gently picking manuscripts apart could be! He tweets about his I&I assignments using #AskIandI and is passionate about helping authors realize their dreams so that they don't have to worry about getting a 'real' job.
There's a good chance he'll be your judge if your MS includes 'horror' in the genre!
Ready for a Third year!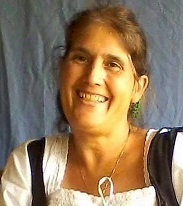 ____________________
Kimberly Egan
____________________
Kimberly Egan has been fascinated by the written word since she was in kindergarten, when she held a thick, red pencil for the first time. It was this fascination that eventually led her to pursue a bachelor of arts at Kennesaw State University, with a double major of psychology and English.
While studying at KSU, Kimberly worked as a student assistant in the Lifelong Learning Center. It was there she discovered her love of helping other writers find their voice.
Kimberly has worked for almost two decades as a freelance writer and editor. She spent several years working for Demand Media Studios, under contract as both a writer and a punch-up editor. Kimberly looks forward to working for a third year as a judge for Ink & Insights.
Back for a Third year!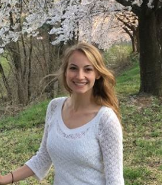 ____________________
Lauren Carson
____________________
Lauren earned her bachelor's degree in English and her minor in French at Louisiana College where she graduated Summa Cum Laude. While in school, she worked for three years as a writing assistant in the college Writing Center, in addition to participating in the school's yearly creative writing publication and serving as a tutor for students with learning disabilities.
She has had a passion for the power of language since she was young, and she pursues her writing through poetry, creative nonfiction, and her blog. She is currently working as a freelance editor and an online ESL teacher for Chinese students while living in Germany with her husband.
Returning for a Fourth year!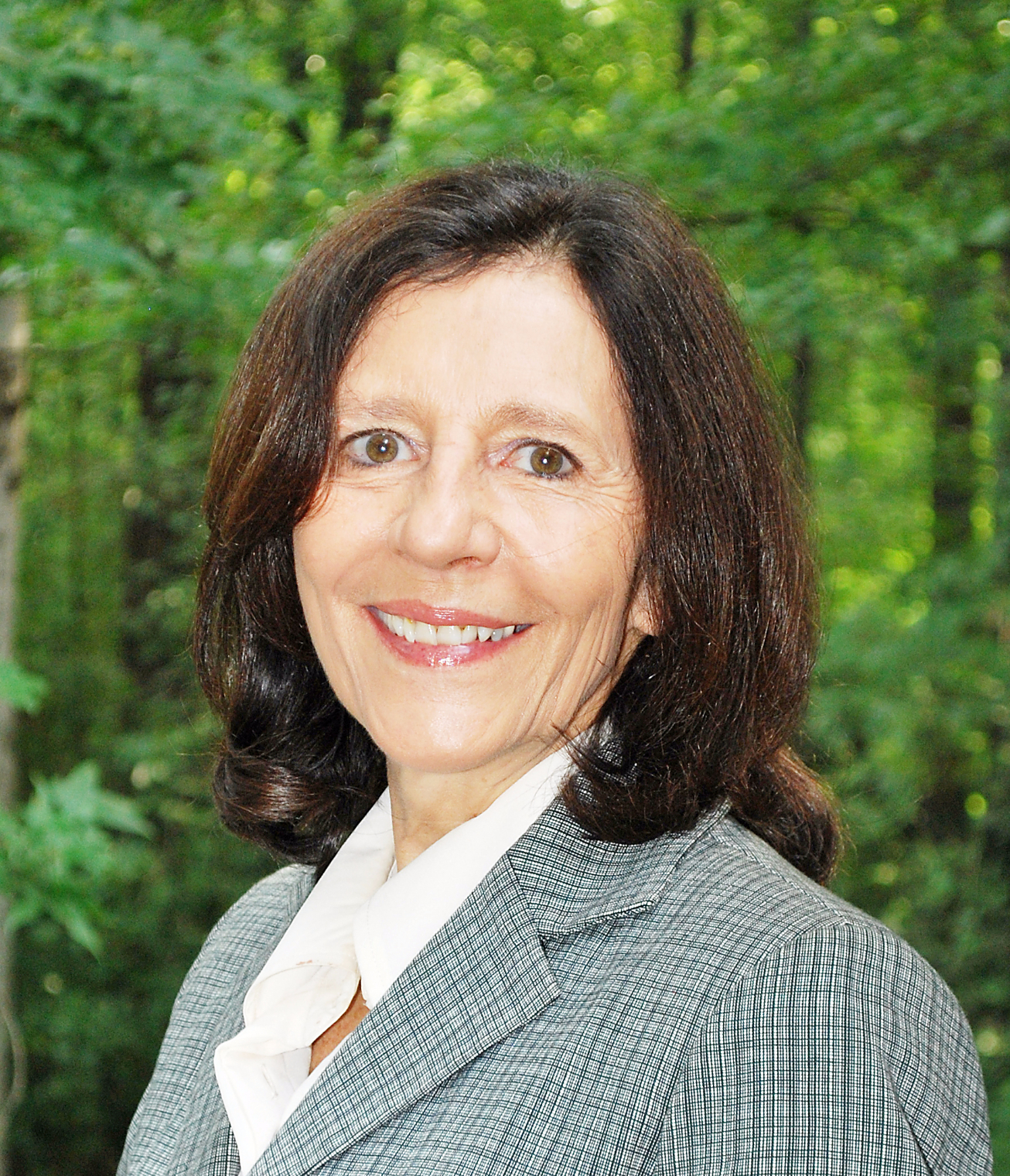 ____________________
Linda Kirwin
____________________
Originally from England, Linda graduated from high school in the U.K. with awards in English, Drama and French. She received her bachelor's degree from Oberlin College in English and Communications. Linda was a writer for the College newspaper. Her graduate work was at the University of Virginia where she was the recipient of a Governor's Fellowship.
She has 10 years of experience in community journalism as Editor of a monthly publication in her county in the Atlanta area. She spearheaded a writer's series for the Woodruff Arts Center, hosting nationally recognized authors (e.g. Alice Walker, Ha Jin, P.D. James to name a few). She has provided consulting and editing services to new playwrights as part of a New Works project.
Since her work with Ink & Insights' contests began in 2016 Linda has worked with several writers on their novels, including a YA fiction series, a historical fiction 5 book series and a Judges' Favorite from 2018. She particularly enjoys working with writers for deep editing and content analysis in most genres.
Back for a Third year!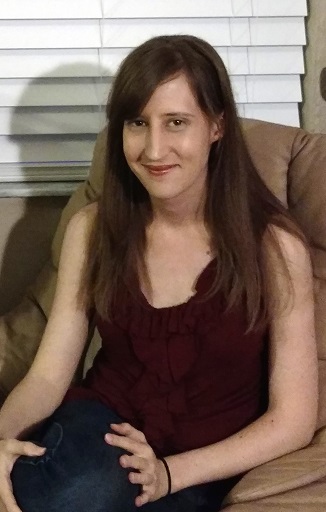 ____________________
Marcie Wood
____________________
Marcie Wood is an editor, tutor, and writing consultant with a degree in English and Creative Writing from the University of Central Florida. She's worked on a variety of projects—everything from a massive engineering thesis to an epic sci-fi/fantasy novel—but her greatest love is fiction: reading it, writing it, and talking about it. (Off the clock, she can be frequently found geeking out with her writer friends about all of the specific parts of a story and what made it work. This makes her a good editor, but a tiring movie date.)
One of Marcie's favorite parts of editing is collaboration—helping writers develop and refine their work, so that the stories of their heart translate to the page as clearly as possible. Delighted to be returning to the Ink & Insights team, Marcie hopes to build some lasting connections both with the writers who receive her critique and with her fellow judges.
Ready for a Second year.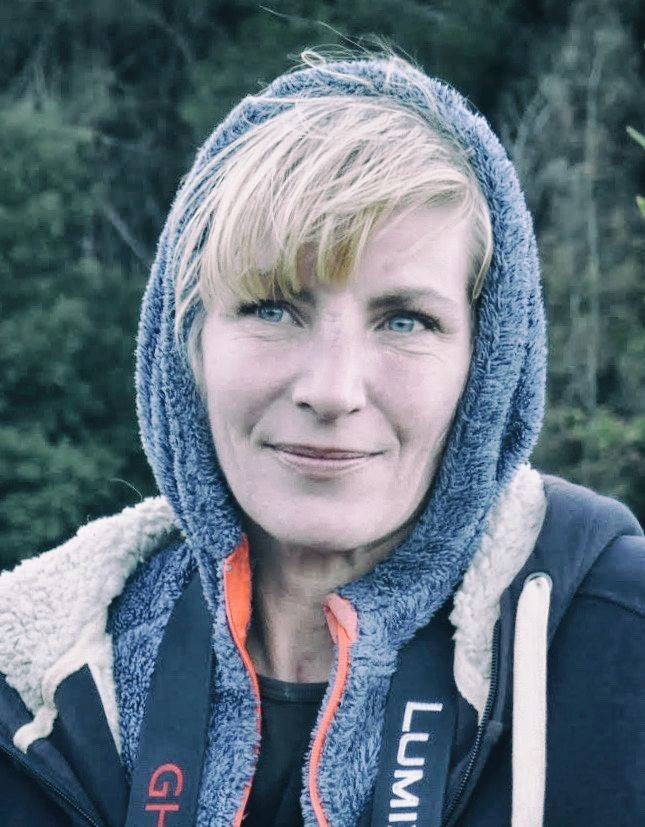 ____________________
Melony Candea
____________________
Mel is a Montana native who moved to Europe in 1998 and has been there ever since. She studied creative writing and English at the U of M in Missoula and she's been a freelance editor for 10+ years in: non-fiction, fiction, graphic novels and short stories.
Her favorite role as an editor is helping new authors to define and refine their story. As an avid reader, she doesn't have a preference of genres, though she does have soft spots for fantasy and horror. Have we mentioned she's super excited to work with the writers of Ink & Insights 2018?
Back on the team for a THIRD year!

____________________
Pamela Taylor
____________________
Pamela is thrilled to be participating in Ink & Insights again this year. She has over 30 years' experience writing and editing in the corporate sphere. Upon retiring from that world, she began freelancing and now has an active client base. With a good ear for the voice or style of the author, she strives to ensure that is reflected in the finished work. She's an excellent "coach," helping an author to see how a different approach or a different choice of words might more effectively convey the message or story. She also has a keen eye for detail, continuity, consistency, anachronisms, and style.
Pamela is a member of the Editorial Freelancers Association and the DFW Writers' Workshop and writes the Historical Fiction column for DIY MFA. The first volume of her series, The Second Son Chronicles, was published in July 2018, and volume 2 is scheduled for release on 22 August 2019.
TOP-RATED JUDGE in 2018!
Back for a Third year!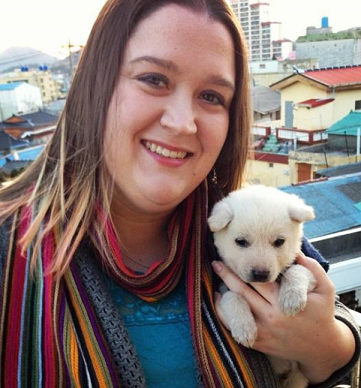 ____________________
Tiernee Maloney
____________________
Tiernee is a travel blogger and freelance editor. She has lived in South Korea as an English teacher for the past 4 years, and is now teaching students online in China while continuing to pursue her degree through Penn State's World Campus. She has experience critiquing online fiction for writers that are now published authors and editors through a popular LGBT publishing company. She enjoys helping new authors discover what their readers are looking for.
Ready for a Third year!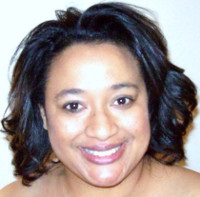 ____________________
Zetta Brown
____________________
Zetta earned her B.A. in English/Creative Writing from Southern Methodist University and has nearly twenty years of editing experience. She writes and self publishes romance, women's fiction, and mystery under two pen names—as if she wasn't busy enough.
As a professional editor, Zetta has edited novels, short stories, and anthologies. She works with authors at every skill level who write romance, mystery/suspense, erotica, erotic romance, and literary fiction.
Zetta's sense of humor is broad, just like her range of interests. She has experience judging writing competitions and she is excited to be a part of the Ink & Insights team.