You spoke up about last year's judging panel and
WE LISTENED!
So here are the judges last year's contestants wanted to bring back for 2017.
(Plus a few new ones.)
And click here to see the agents involved in the Agent Round that will take place at the end of the judging period
for the TOP THREE winners of the Master category.
Returning for a third year
____________________
Aaron Kaiserman
____________________
An instructor at the University of Ottawa with a PhD in English literature, Aaron is no stranger to the ins and outs of what makes good writing. He has taught undergraduate courses in writing, prose fiction, and children's literature, and has published works of literary criticism in peer-reviewed journals.
Recently, Aaron has expanded his focus to freelance editing and blogging about books, movies, music, and video games. Aaron brings his lifetime love of novels and a sharp eye for detail to the contest, and he hopes that his feedback can strengthen and encourage aspiring writers.
New to the team!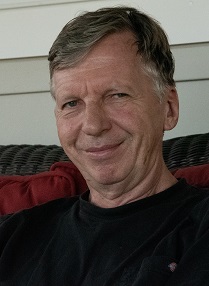 ____________________
Alex Gruenberg
____________________
Alex has spent over 30 years helping beginning writers find their voices and develop their skills. He enjoys the process of finding the hidden gold in a manuscript and working with the writer to refine and polish it. With BA and MA degrees in literature from Lycoming College and Bucknell University he has solid experience teaching both fiction and nonfiction. He now works as a freelancer.
Returning for a second year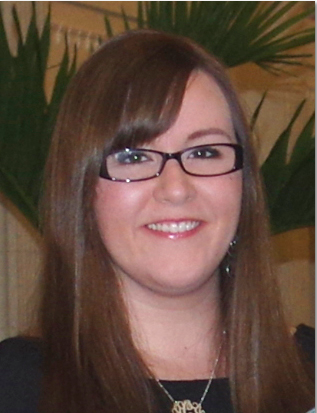 ____________________
Ashley Caldwell
____________________
Ashley earned her BA in English from the University of Illinois Urbana-Champaign in 2006. Her studies there focused on English literature and through that she developed an affinity for analyzing literature, as well as proofreading and editing. After finishing her undergraduate work, Ashley began her career in the communications field. A few years later she decided to further both her education and her career by going back to school, and in 2011 she acquired her MA in English from Northern Arizona University.
As a communications professional she is responsible for proofreading and reviewing various types of publications. In addition to proofreading/editing, Ashley has also accumulated quite a bit of writing experience, including working as freelance writer for a local newspaper for several years, which offered her a look at the other side of the writer/editor coin. She is excited to work with new writers as they hone their craft.
New to the team!
____________________
Ayesha Saleem
____________________
Ayesha is currently pursuing a Masters degree in English Literature and works as a freelance editor on the side. She has taught creative English writing for middle school and high school students as well. She has always been drawn to the written word so that reading and writing stories has now become second nature. Ayesha's work has been published in various online magazines.
She is excited to join the Ink & Insights team this year and hopes to read some amazing stories and offer some amazing feedback in return.
Returning for a second year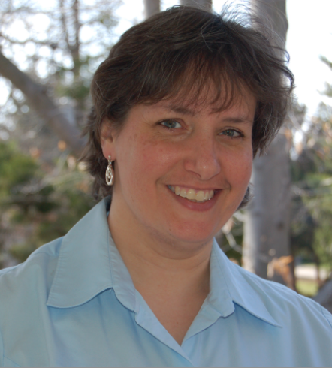 ____________________
Betsy Natter
____________________
Betsy is a freelance writer, editor and blogger. She holds a BA in Journalism from Temple University. For over 10 years she has worked with a variety of companies and non-profit organizations, editing and enhancing their web content and marketing materials. She has a passion for reading, writing and studying the art of "story." Betsy participates in two writer's critique groups and has attended numerous conferences and workshops to hone writing and editing skills. She currently writes literature study guides for BookRags.com and has been published in several devotional compilations. She looks forward to reading author submissions and helping new authors hone their craft.
Returning for a second year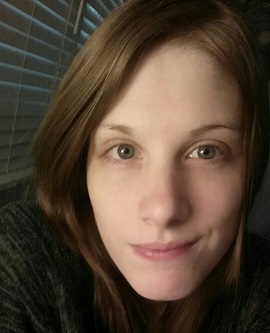 ____________________
Brittany Eckhardt
____________________
Brittany holds a BA in English Literature from Wells College in Aroura, New York. During her time at Wells, Brittany interned for the Wells College Press' Chapbook Poetry Contest where she read and evaluated manuscripts for possible publication. She has experience editing and critiquing fiction and poetry from participating in various workshops and classes throughout her academic career. She is motivated to help other writers improve the direction of their abilities and talents. Currently, Brittany is pursuing an MFA in creative writing while working as a freelancer.
Returning for a FOURTH year

____________________
Carrie Fink
____________________
Carrie studied Creative Writing at Brigham Young University – Idaho and graduated in April of 2014. During her time studying, she had many opportunities to attend writing workshops where she actively participated in critiquing and editing the work of her fellow students. Since graduating, Carrie has been working as a freelancer, was an English tutor in Germany, and, of course, has been working on several writing projects of her own.
Carrie enjoys giving those whose work she critiques plenty to think about; she loves to be engaged with the text and pose many questions. She feels that sharing her reactions to the text will help authors gain a better understanding of their readers.
Returning for a FOURTH year
____________________
Cassidy Colwell
____________________
Cassidy is a fiction writer and editor originally from Los Angeles, California. Her work has appeared in Mosaic and From Arthur's Seat. She graduated cum laude from the University of California, Riverside with a Bachelor's degree in Creative Writing. She has worked as a fiction editor for the Los Angeles Review of Books and the inaugural issue of 50GS, a new online literary magazine. She is currently studying for her Master's in Creative Writing at the University of Edinburgh.
SIX years and ready for more!

____________________
Catherine York
____________________
Catherine began studying writing in 2009 when she was laid off from her job during the recession. While writing her novel and attending critique groups, she discovered a passion for picking apart other people's work. She decided to take some editing and writing classes, then in 2011, she created Critique My Novel. In 2012, CMN's first annual writing contest was born.
Catherine has two associate degrees from Amarillo College where she graduated with honors. She was also on the Dean's List.
This will be Catherine's sixth year as judge and admin of Ink & Insights.
New to the team!
____________________
Cheyenne DeBorde
____________________
Cheyenne is a freelance writer, editor, and blogger who loves helping others refine their stories significantly more than having to edit her own. Because, really – it's hard being that close to the trees.
Her knowledge of polishing fiction until it truly sings comes from over six years of professional experience as a developmental editor, copy editor, and beta reader. Though the last one was mostly for fun. She studied English and Creative Writing at Queensland University, and understands the value of giving back to the writing community.
These efforts include being a judge in the 2010 and 2012 Glass Women writing competitions, the owner of the "It's a Writer Thing" blog, and the co-administrator of deviantART groups "The Writer's Den," "Just Keep Writing," and "Literature Anonymous." On her blog, she's spent over five years helping the 29,000 aspiring writers that follow her with their characters, plots, research, and all things writing.
In this competition, she hopes to continue lending that crucial second pair of eyes and experience, so more stories can reach their full "can't put it down" potential.
New to the team!
____________________
Christine Nguyen
____________________
Christine has done extensive freelance editing and writer for a diverse range of projects in various genres for the past 4 years from copywriting, blogging, reviewing, critiquing, and writing creative pieces for multiple websites. She has ghostwritten various fiction, nonfiction, and children's books. She was a regular member of a team of editors for an affiliate that was employed by a top selling website that she was sworn by contract not to reveal. Proofreading and editing has kept her quite busy with ongoing relationships with many clients from all over the world in the self publishing field.
Christine is excited that she can share her passion for writing and editing with new writers who want to let loose their imaginations.
New to the team!
____________________
Courtney Holder
____________________
Courtney recently earned a BA in English with a concentration in professional writing from Western Carolina University in Cullowhee, NC. She took many courses on creative writing as well as participated in numerous workshops where she critiqued short stories, non-fiction, and poetry. During her time at Western, Courtney was an active staff member and copy editor for Nomad, Western's literary and art journal. She also interned for Prospective Press in Winston-Salem, NC where she critiqued and edited manuscripts considered for publication. Currently, Courtney is starting off her freelance career while working on her novel.
New to the team!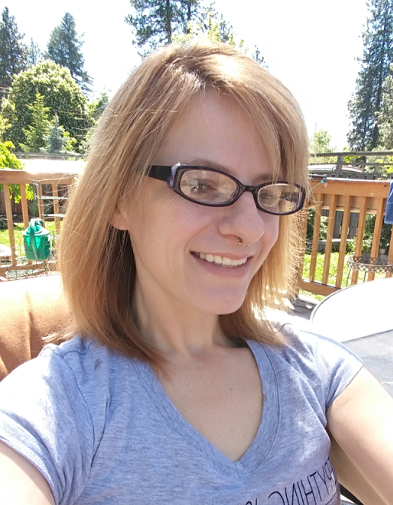 ____________________
Dawn Olmo
____________________
Dawn holds a bachelor's degree in Creative Writing and a master's degree in Rhetoric and Technical Communication from Eastern Washington University. For the past 6 years, she has done extensive freelance editing and writing for self published and indie writers. Many of her clients return to her again and again with new work.
Not only has she had a plethora of experience editing self-published authors, she also has experience in judging writing contests, reading submissions for literary journals, and giving feedback to burgeoning writers. There is nothing she enjoys more than sitting in front of the computer and editing, knowing she is helping writers create stronger stories, characters, plotlines, and grammar.
Returning for a second year
____________________
Denise Stern
____________________
Denise has been a freelance ghostwriter and editor for over fifteen years. She is also experienced in providing manuscript evaluation and critiques for authors. She enjoys mentoring and instructing new authors as much as she enjoyed being mentored throughout her early writing career. A voracious reader since she picked up her first book (and she remembers it too), she has loved to read and write. From Shakespearean literature to full length novels and short stories of all (well most all) genres, this love of the written word has enriched her life and her dedication to help new authors develop and hone their writing chops.
This is Denise's second year as an Ink & Insights judge and she looks forward to reading author submissions and helping contestants grow as writers.
New to the team!
____________________
Donna Weidinger
____________________
Donna Weidinger is a writer living in Orlando, Florida. She holds a BA in Communications and an MA in Psychology from Rollins College, Winter Park, Florida.
Skills include writing, editing, and proofreading original work in various formats, including creative writing, ghost writing, web copywriting, blogs, fiction and nonfiction writing.
Returning for a third year
____________________
Elizabeth Sheets
____________________
Elizabeth is a writer, and an editor at Black Fox Literary Magazine. She is managing editor at Population Research and Policy Review, and editorial assistant for the Journal of Proteome Research. She received her Bachelor of Arts in English (with a concentration in Creative Writing) from Arizona State University in May of 2015. During her academic career, Elizabeth interned for the Pen Project where she provided editing services to the maximum- security inmates of prisons in Arizona and New Mexico.
Some of Elizabeth's favorite authors include Anne Rice, Stephen King, Elizabeth Gilbert, Aimee Bender, J.K. Rowling, Tara Ison, and Stacey Richter. Elizabeth's own creative work appears or is forthcoming in Mulberry Fork Review, Kalliope – A Consortium of New Voices, Black Fox Literary Magazine, and Apeiron Review.
First time on this side of the fence!

____________________
Emily Layne
____________________
Emily began writing seriously in 2010. Since then she has written seven young adult novels, three of which have placed in Ink & Insight's Top Three. In June 2016, Emily signed with her literary agent, Becky LeJeune, to represent THESE WICKED WATERS (placed third in Ink & Insights 2015). While planning a new trilogy and awaiting news from publishers, Emily offers free query critiques on her website, beta reads for fellow authors, and blogs weekly about the messy journey to being published.
Now swapping the mantle of contestant for judge, Emily is ready to delve into the fictional worlds of YA novels and help writers polish their stories until they shine. As a participant in Ink & Insights for four years, she understands the feedback an author needs. Whether you are seeking to self-publish, get an agent, or write for your own pleasure, Emily is equipped to help!
New to the team!
____________________
Grace Ashley
____________________
From her earliest days in school, Grace knew she wanted to someday write for a living, but that dream didn't come to fruition until recently. After penning many columns for skynewszimbabwe.com, she earned her first accolades as a professional writer. Nominated in 2015 for a Zim Achievers Award, Grace went on to publish two full-length novels, a novella, a children's book, and to pursue her interest in screenwriting and film making. She is also a professional book reviewer with 5 years experience on sites like Netgallery and Readers Favourite.
Returning for a second year

____________________
Jake Waller
____________________
Jake took the standard route into writing and editing, completing an electronic engineering degree at Durham University in the UK before admitting numbers just weren't as fun as words. While at Durham, he'd been the editor of a college magazine and was part of the university creative writing society where he specialised in firmly but gently picking manuscripts apart. Since escaping engineering, he's worked as a freelance editor and writer and is passionate about helping authors realise their dreams so that they don't have to worry about getting a real job.
Returning for a third year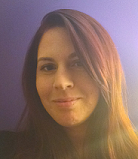 ____________________
Jennifer Ruggiero Schulz
____________________
Jennifer is a freelance editor and author, which she began doing formally in 2013. Her freelancing has given her the opportunity to work with many clients on a wide array of projects; from emails and business reports to all types and sizes of fiction pieces. She is currently an editor for the Techandburgers blog, as well as writing and operating her own website dedicated to helping others in the craft.
Returning for a third year
____________________
Jessica DeBruyn
____________________
Jessica started in the writing field as a playwright while a Drama student at the University of Toronto, producing one of her own one-act plays every year of her studies. After graduation, she continued her studies at Vancouver Film School's prestigious Writing for Film, Television and Alternative Media program. This is where she fell in love with helping others to develop their own stories.
Jessica has worked for Abbott Management as a reader and as a freelance story editor on books, short stories, plays, musicals and films. She has now "settled down" as a full-time freelance writer and editor living in Toronto after getting her Master of Music degree.
Returning for a third year

____________________
Jessica Parker
____________________
Jessica holds a B.A. in Creative Writing from Georgia State University where she realized that providing feedback on the work of her fellow students' stories was something both thrilling and satisfying. Afterward, she worked as an editor and proofreader for MSquared Publishing.
She recently launched her own editorial business after deciding to step out from only being attached to a small publisher.
New to the team!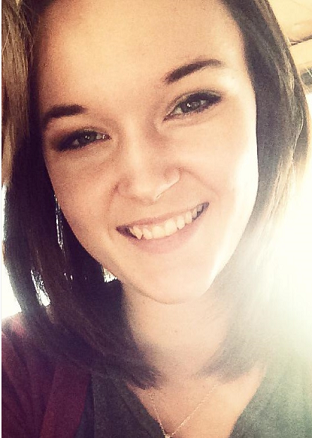 ____________________
Kathryn Lawson
____________________
Kathryn Lawson is a student of English, Professional Writing at Missouri State University. As an editor and social media assistant for Champagne Book Group, Kathryn has gained experience in the publishing industry with both authors and their audiences, as well as a healthy respect for any author willing to submit their work. An avid reader and writer, she loves reading and has experience reviewing pieces across all genres. Aside from her work with Champagne and activities with Ink & Insights, Kathryn freelances and works with other students at her university improve their writing skills and polish their work. As an aspiring author herself, Kathryn encourages every writer to take as many chances and opportunities as possible, and chase their writing dreams!
Returning for a FOURTH year

____________________
Kevin Sparrow
____________________
Kevin Sparrow is a Chicago-based writer, performer, and editor. His work as a writer has been published in Pioneertown., Chicago IRL, LIES/ISLE, In Our Words blog, and Harrington Gay Men's' Literary Quarterly, and he has worked as a freelance editor for 8+ years.
Kevin graduated with a MFA in Writing from the School of the Art Institute of Chicago in May 2014. He is also the recipient of the 2014 MFAW Teaching Fellowship from SAIC. He is a co-coordinator for the monthly home-salon series HI typ/O.
Ink & Insights is proud to welcome Kevin back for a fourth year as a contest judge.
New to the team!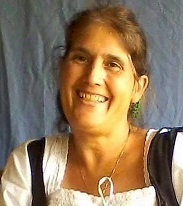 ____________________
Kimberly Egan
____________________
Kimberly Egan has been fascinated by the written word since she was in kindergarten and held a thick, red pencil for the first time. It was this fascination that eventually led her to pursue a bachelor of arts at Kennesaw State University, with a double major of psychology and English. During that time, Kimberly wrote game fiction, assisted the public relations director, and served as Online Community Coordinator.
Kimberly has worked as a freelance writer and editor. She spent several years working for Demand Media Studios, under contract as both a contract writer and punch-up editor. She has also assisted writers seeking to self-publish.
Kimberly discovered her love of helping other writers find their voice while working at a student assistant in the Lifelong Learning Center at Kennesaw State University. She looks forward to working as a judge for Ink & Insights.
Returning for a third year

____________________
Kimberly Ito
____________________
Kimberly Ito was born and raised in the US and currently resides in Japan, where she works as a translation editor. She is an author of commercial contemporary fiction for the adult and young adult markets, and is represented by Brooks Sherman at the Bent Agency.
Kimberly has has over thirteen years' experience as a freelance editor and proofreader of fiction, nonfiction, and educational materials. She enjoys working with authors of all levels and is happy to offer her help in any area.
New to the team!
____________________
Kimberly Love
____________________
Kimberly has been working over ten years as a writer, editor and ghostwriter. She has written thousands of articles, close to a hundred novels, and edited just as many books as she's written. She is looking forward to being more involved in a community of writers ny joining the team inf Ink & Insights.
Kimberly is also currently working with an agent for publication herself and so can certainly appreciate the perspective of new writers looking for publication.
New to the team!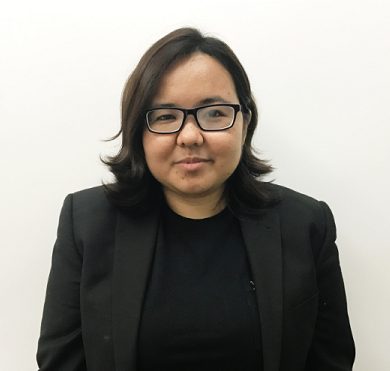 ____________________
Kristal Pinili
____________________
Kristal has loved reading stories ever since she realized she didn't have to live in the real world most of the time. She works as a freelance writer and has participated in numerous creative writing, scriptwriting, and poetry writing workshops over the years. She is always on the lookout for the next event she can join that would enable her to talk to other writers and learn from them. While not working on her writing, she can be found in random places thinking about working on her writing. Being part of the Ink & Insights team is a dream and she looks forward to helping authors craft stories that need to be told.
New to the team!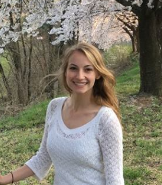 ____________________
Lauren Carson
____________________
Lauren earned her bachelor's degree in English and her minor in French at Louisiana College where she graduated Summa Cum Laude. While in school, she worked for three years as a writing assistant in the college Writing Center, in addition to serving as a tutor for students with learning disabilities and participating in the school's yearly creative writing publication. She has had a passion for the power of language since she was young, and she pursues her writing through poetry, creative nonfiction, and her blog. She is currently working as a freelance editor while living in South Korea with her husband.
Returning for a second year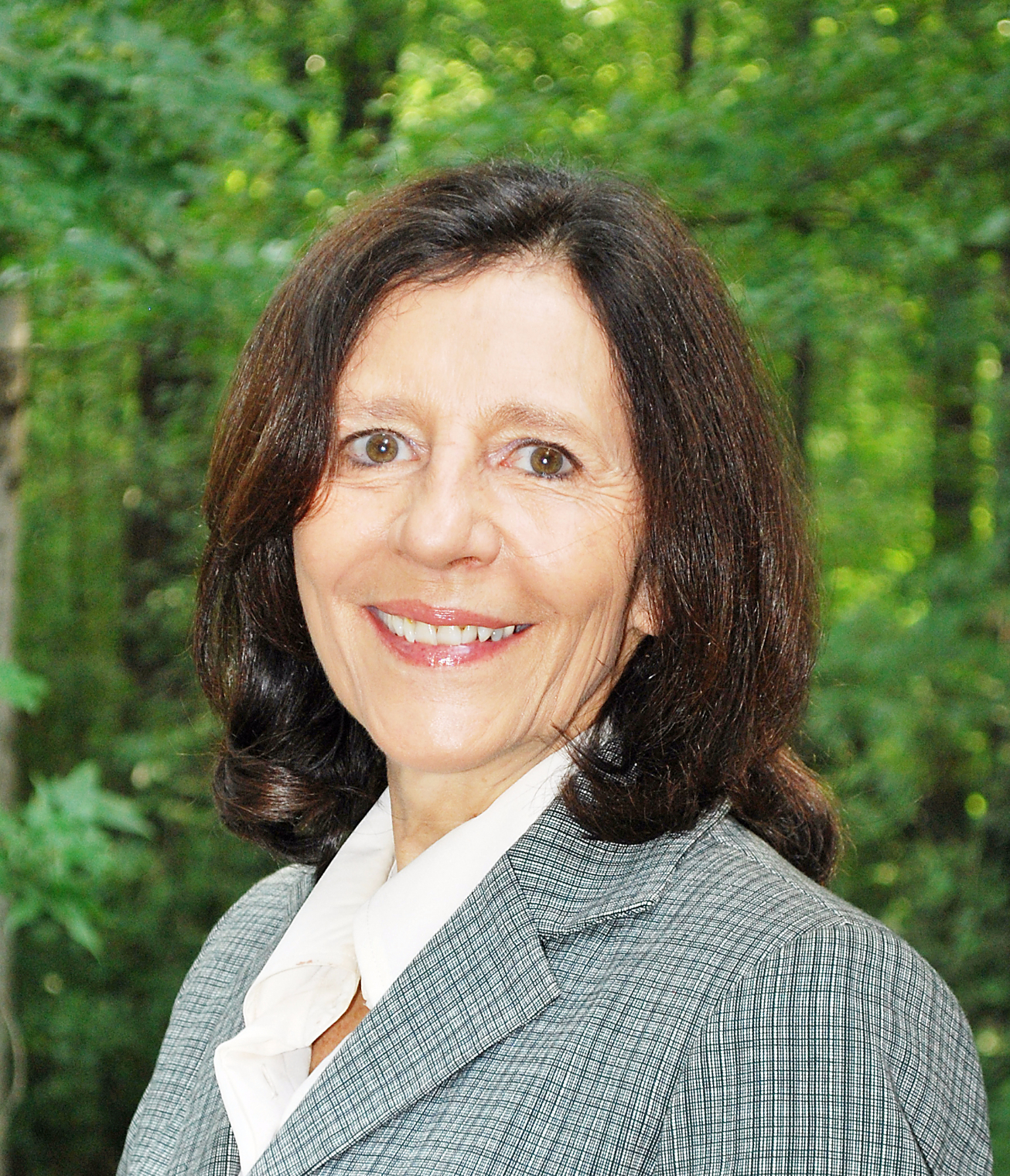 ____________________
Linda Kirwin
____________________
Originally from England, Linda graduated from high school in the U.K. with awards in English, Drama and French. She received her bachelor's degree from Oberlin College in English and Communications. Linda was a writer for the College newspaper. Her graduate work was at the University of Virginia where she was the recipient of a Governor's Fellowship.
Linda has provided grant writing and editing services to large and small clients and has been a federal reviewer since 2009.
She has 10 years of experience in community journalism as Editor of a monthly publication in her county in the Atlanta area. She spearheaded a writer's series for the Woodruff Arts Center, hosting nationally recognized authors (e.g. Alice Walker, Ha Jin, P.D. James to name a few). She has provided consulting and editing services to new playwrights as part of a New Works project.
New to the team!
____________________
Lyn Newingham
____________________
Lyn has been freelance editing, proofreading, and priming articles, stories, and poems for publishing perfection since she was sixteen. Her first client was a friend of her father's, and she continues to maintain a working relationship. In May of 2015, she obtained her Associate's in Business Communications.
Lyn has received two national awards including The Young Author Award and Young Amateur Poet's Society Award in Poem of the year. She was nominated as Vice President of the Library Advisory Board in her senior year and has helped judge three other local competitions. Lyn also maintained Booksie's Best-Read author for three months with a Social Butterfly badge.
With her positive tone and sensitive background to different types of writing, Lyn is dedicated to helping others excel in raising their voice.
New to the team!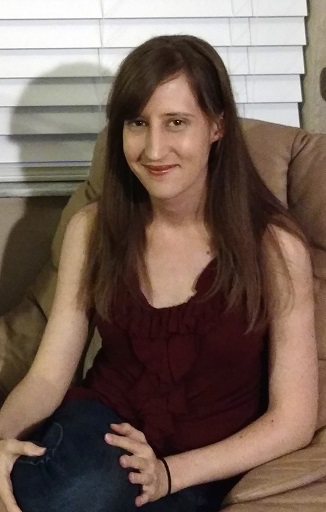 ____________________
Marcie Wood
____________________
Marcie Wood is an editor and writing consultant who graduated from the University of Central Florida in 2012 with a degree in English and Creative Writing. She's worked on a variety of projects—including a hundred-page engineering thesis, a multi-generational short story cycle, and a pamphlet on Muslim burial rites—but her greatest love is fiction: reading it, writing it, and talking about it. (She can be frequently found off the clock geeking out with her writer friends about all of the specific parts of a story and what made it work. This makes her a good editor, but sometimes a tiring movie date.)
One of Marcie's favorite parts of editing is collaboration, something she really enjoyed (and got a lot of practice with) in her college workshops. There's something incredibly satisfying about helping someone develop their story and make it as close on the page as it is to the story in their head. She's very, very excited to be a first-time member of the Ink & Insights team and hopes to build some lasting connections with both the writers who receive her critique and her fellow judges.
Returning for a second year

____________________
Matthew B. Klitsch
____________________
Matthew B. Klitsch holds a B.A. in Creative Writing from Montclair State University where he received the Elizabeth Dean Eler Memorial Award for his critical work. In 2011, he received his M.F.A. in Poetry from Drew University where he was the recipient of the Dean's Prize for his creative and critical work.
Matt has coached, taught, or workshopped with writers at all stages of development, from elementary school children to graduate students and beyond. Though he has experience working with advanced creative writing, he has a particular fondness for working with new and emerging writers. This is his first year judging for Ink & Insights and is excited for the opportunity to work with so many talented writers.
New to the team!
____________________
Matthew Gahman
____________________
New to the team!

____________________
McKenzie Watterson
____________________
With a Bachelor's Degree in Creative Writing from the University of Montana and experience as the fiction editor for the literary magazine The Oval, McKenzie is a passionate member of the storytelling community. Her mission is to empower writers of all abilities, bringing their work to the next level. McKenzie is currently working on her own novel, as well as a thesis on female protagonists in dystopian literature. She can approach others' work not only as an experienced editor, but also as a literary theorist and, ultimately, as an empathetic fellow writer.
She is absolutely thrilled to connect with so many talented writers, and looks forward to the opportunity to work with you.
New to the team!
____________________
Monisha Krish
____________________
Returning for a FOURTH year
____________________
Morgan Stemberger
____________________
Morgan enjoys working with authors of all levels, specializing in memoirs and helping first-time authors make the transition from draft to finished manuscript. She started editing professionally in college, helping other students with papers and creative writing projects. She fell in love with it and hasn't stopped since. Morgan edited on the side for many years, quitting her corporate job two years ago to edit full-time. She is currently working on a five-volume poetry series.
This is Morgan's third year as a judge for Ink & Insights.
New to the team!

____________________
Pamela Taylor
____________________
Pamela has over 30 years' experience writing and editing in the corporate sphere. Upon retiring from the corporate world, she began freelancing and is actively expanding her client base.With a good ear for the voice or style of the author, she strives to ensure that is reflected in the finished work. She's an excellent "coach," helping an author to see how a different approach or a different choice of words might more effectively convey the message or story. She also has a keen eye for detail, continuity, consistency, anachronisms, and style.
Pamela is a member of the Editorial Freelancers Association and the DFW Writers' Workshop. She is also writing her own historical fiction series and is on the journey toward publication. She is delighted to join the Ink & Insights contest team.
New to the team!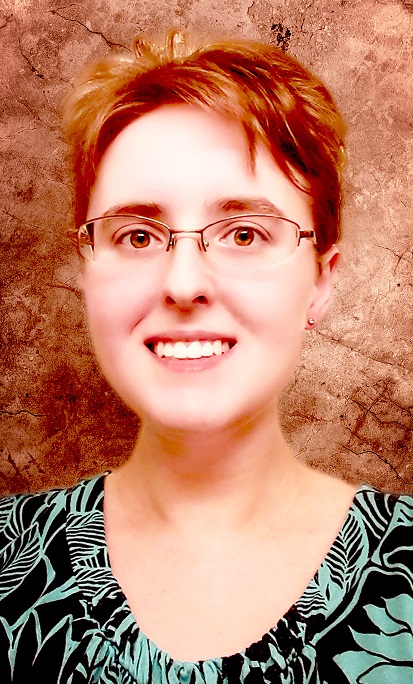 ____________________
Rachel Harden
____________________
Rachel studied both creative writing and English at Slippery Rock and Penn State Universities. She also has an Associate's degree in graphic design from the Art Institute of Pittsburgh online. She has edited and designed professional brochures, posters, websites, and program booklets, but would love to branch out to actual books. She has also edited full-length novels. She loves fantasy, sci-fi, YA, children's/middle grade, fairytales, and coming of age stories, preferably with a dash of romance.
Returning for a second year

____________________
Rachel Hoff
____________________
Rachel Hoff has both a BA and a Master's degree in English. She spent more than a decade teaching English, helping students improve their writing. Over the past eight years, while trying to improve her own writing, she has been involved in both online and in-person critique groups, and since last summer has been editing (mostly fiction) professionally.
Rachel loves all kinds of fiction. Her favorite authors are J.R.R. Tolkien, Dorothy Sayers, J.K. Rowling, Madeleine L'Engle, C.S. Friedman, and Linda Barnes.
New to the team!
____________________
Rease Archbold
____________________
Rease is a freelance writer, blogger, and copywriter. While pursuing a bachelor degree in finance with the hope of pursuing Finance Journalism down the line, Rease picked up freelance writing to make some extra money. He quickly found himself earning not just experience, but also a new-found love of writing. Currently, he runs several successful blogs, has several short Stories published, and can be found helping other writers with proofreading, writing, and editing.
Rease is currently working on publishing a novel, developing self-published material, as well as helping several independent game studios with their writing needs, and is glad to be a new judge for Ink & Insights.
Returning for a third year
____________________
Richelle White
____________________
Richelle has an M.S. in Technical Writing from Utah State University, a B.S. in Creative Writing from Eastern Michigan University, and a B.A. in Digital Design from American Intercontinental University. She is a veteran high school English teacher (25th year with AP Literature and college composition courses included) and a 10 year freelancer in writing and editing a wide variety of projects.
Returning for a second year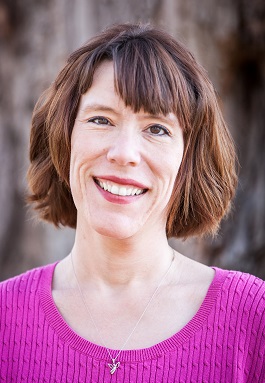 ____________________
Sue Fairchild
____________________
Sue is a full-time freelance editor and award-winning writer. Her work with a local critique group to provide feedback and insights on a variety of genres has proved invaluable not only to the authors, but also in her career as editor. Sue's editing and critique work has been described as honest, intelligent and professional. Her words have graced Christian devotionals, Chicken Soup for the Soul anthologies, local newspapers and magazines.
This is Sue's second year as a judge for Ink and Insights. She has a passion for detail and a desire to help others polish and hone their writing. Sue looks forward to reading a variety of genres and providing valuable feedback to aspiring writers.
New to the team!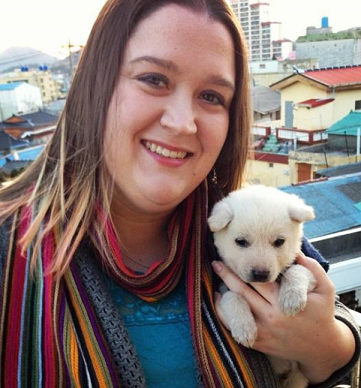 ____________________
Tiernee Maloney
____________________
Tiernee is a travel blogger and freelance editor. She has lived in South Korea as an English teacher for the past 4 years, and is now teaching students online in China while continuing to pursue her degree through Penn State's World Campus. She has experience critiquing online fiction for writers that are now published authors and editors through a popular LGBT publishing company. She enjoys helping new authors discover what their readers are looking for.
Returning for a third year

____________________
Visnja Murgic
____________________
Visnja was born in Croatia and raised in Canada. She spent 17 years proofreading for her typesetter husband while teaching English and art to high school students. In the last five years, Visnja has edited books for published authors and freelanced her skills.
Visnja is a graduate of Concordia University of Montreal, QC and had studied fiction writing through Waterloo University of Waterloo, ON. She is an avid reader and is excited to join the Ink & Insights judging team for a third year.
New to the team!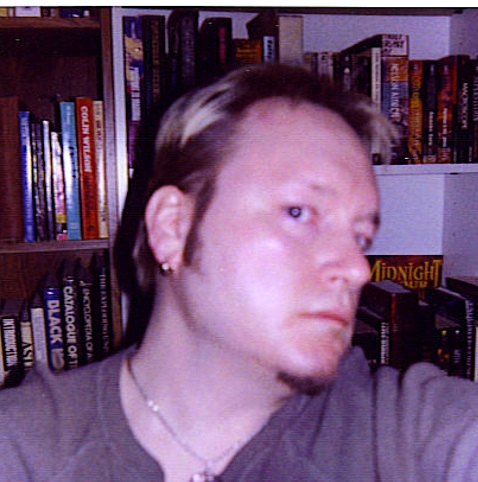 ____________________
William Grabowski
____________________
William is the author of nine books (ghostwriter of more), over 350 short stories, articles, essays, interviews and reviews in magazines Forbes, Cemetery Dance, Dark Discoveries and elsewhere; on Philadelphia Business Journal-dot-com, 2 paragraphs and many others. A contributing editor with Library Journal magazine, Metaphysical Circus Press (associated with Virginia Commonwealth University), JournalStone Publishing, and staff editor at Sinister Grin Press, he's at work on a new novel.
New to the team!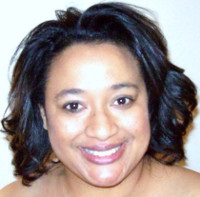 ____________________
Zetta Brown
____________________
Zetta earned her B.A. in English/Creative Writing from Southern Methodist University and has nearly twenty years of editing experience. She is the author of several published short stories and was a regional first-place winner for The National Society of Arts & Letters (NSAL) Award for Short Fiction.
As a professional editor, Zetta has edited novels, short stories, and anthologies. She has worked with authors at every skill level who write romance, mystery/suspense, erotica, erotic romance, horror, literary fiction, non-fiction, and memoir. For nearly a decade she and her husband have been providing publishing services helping those who want to self publish and doing contract work for independent publishers.
Zetta's sense of humor is broad, just like her range of interests. She has experience judging writing competitions and she is excited to be a part of the Ink & Insights contest.